Multiple iCloud services down, iMessage and Photo Stream among affected [u]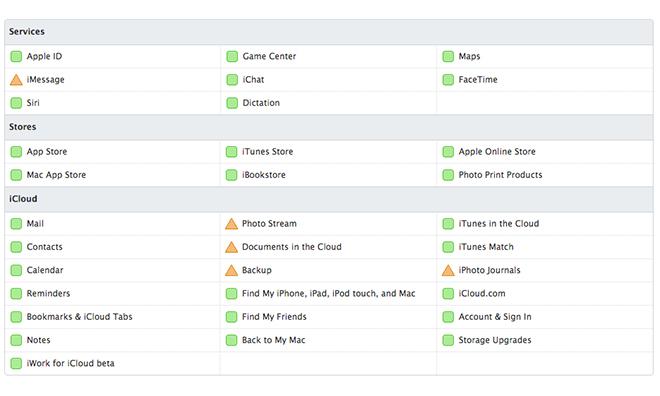 AppleInsider may earn an affiliate commission on purchases made through links on our site.
Apple's iCloud faced a fairly wide ranging outage early Thursday, with service like iMessage, Photo Stream and Backup & Restore down for some [updated].
Update: All services returned online before 11:30 a.m. Eastern on Thursday.
According to Apple's iCloud system status webpage, the downtime started at around 12:30 a.m. EDT and has continued for nearly six hours as of this writing.
Affected services include iCloud Documents, Photo Stream, iPhoto Journals, and Backup & Restore. iMessage users are also seeing trouble and may not be unable to send or download attachments. Late Wednesday, Apple also noted a brief period in which users were unable to create an Apple ID.
Less than one percent of users are affected by the outage, though that number could be in the millions given iCloud now has over 300 million members.
While not as pervasive as the iCloud and iTunes service outage seen in June, which affected some 20 percent of users, today's downtime hits some of the service's main features.