Apple expected to introduce redesigned Smart Cover alongside slimmer 5th-gen iPad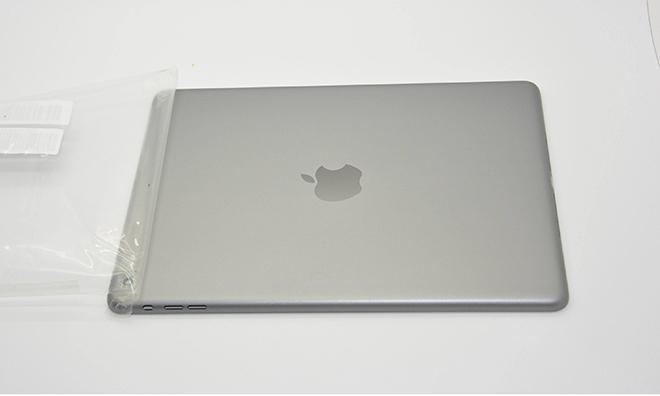 Apple's upcoming iPad hardware refresh is widely believed to bring a thinner overall form factor with narrower bezels and an iPad mini-like cross-section for the fifth-generation tablet, leading Cupertino to introduce a new version of the popular iPad Smart Cover, according to one analyst.
A purported iPad 5 rear shell featuring an iPad mini-like design | Source: Sonny Dickson
A Monday research note from Cantor Fitzgerald's Brian J. White says that based on conversations with Chinese and Taiwanese suppliers, the firm expects Apple's next full-sized iPad to be between one-half and three-quarters of an inch narrower than its predecessors, figures that line up with schematics provided to AppleInsider last month. White noted that several vendors at trade shows the firm attended over the weekend were selling iPad cases and covers matching the new dimensions.
"Given this change in size, we believe this will provide Apple with an excuse to unveil a new Smart Cover and drive an upgrade cycle for this line of cases (also an upgrade cycle for non-Apple branded iPad cases), which we believe is an attractive margin product for Apple," White said. "Essentially, if you own a case for prior versions of the iPad, you will need to buy a new case for the iPad 5."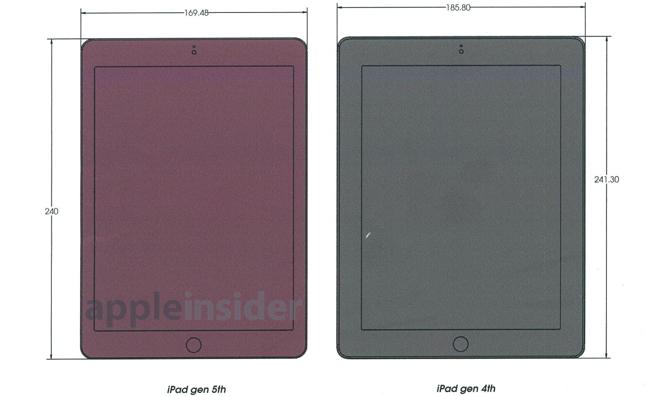 Very little is known about the new iPad's matching Smart Covers, but given that Apple's next tablet is rumored to feature the same edge geometry as the company's iPad mini, it is possible that the covers will mimic the all-fabric design of their smaller counterparts. Previous rumors have pointed to a narrower variant of the existing full-size iPad design, but the rumored change to the body shape of the iPad 5 — Â combined with the current generation Smart Cover's propensity to scratch the side of the iPad where it is attached — Â make that an unlikely choice.
White's research also suggests that the iPad 5 will be available in the same three colors as the iPhone 5s — Â silver, gold, and space gray — Â and the firm expects the new form factor to entice customers holding on to older iPads to upgrade.
"Given that Apple did little in the way of changing the look and feel of the past couple of iPad iterations, we believe Apple's sizable installed base is ready to purchase a new full-sized iPad," White writes.
That hypothesis is borne out by data from popular trade-in service Gazelle, who said last week that iPad trade-in activity spiked 86 percent week-over-week and 269 percent year-over-year after a report that Apple would hold an iPad-focused special event on Oct. 22. Gazelle reported similar increases for older iPhones leading up to the launch of the iPhone 5s and 5c, which went on to sell a record nine million units on launch weekend.