New Pixelmator 3.0 FX brings OS X Mavericks support, new liquify tools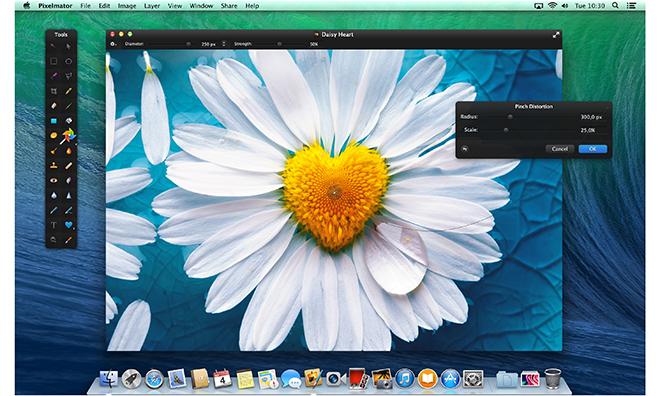 An update to popular image editing tool Pixelmator was released on Tuesday, with the new software bringing a host of fresh features like new Layer Styles, liquify tools and support for Apple's OS X Mavericks.
Dubbed Pixelmator 3.0 FX, the latest update from the Pixelmator Team offers a number of in-app enhancements and additions, as well as full support for Apple's just-released OS X 10.9 Mavericks. This includes support for tags, multiple displays, App Nap and more.
Most prominent among the changes are new non-destructive Layer Styles, which can be accessed from the Styles Palette, includes options to choose stroke colors and styles for a selected layer, reflections, shadows and fill layers. Users can also save style presets for easy access.
Liquify Tools is a new feature that allows users to reshape or warp on-screen objects. With four tools to choose from, Bump, Pinch, Twirl and Warp, Pixelmator offers a few preset variations with which images can be skewed. For example, the Pinch tool was used to distort the daisy stamens into a heart.
Finally, a new image editing engine has been implemented to take advantage of the latest OS X advancements in OpenCL, Core Image, OpenGL and other assets. The Pixelmator Team claims "blistering fast" performance, with an overall increase that is up to 1.4 times faster than Pixelmator 2.2 on OS X 10.8.
Pixelmator 3.0 FX comes in at 35.9MB and can be downloaded from the Mac App Store for $29.99. The update is free for those who purchased a previous version of Pixelmator.