Apple exec involved in Mac hardware hired away by Tesla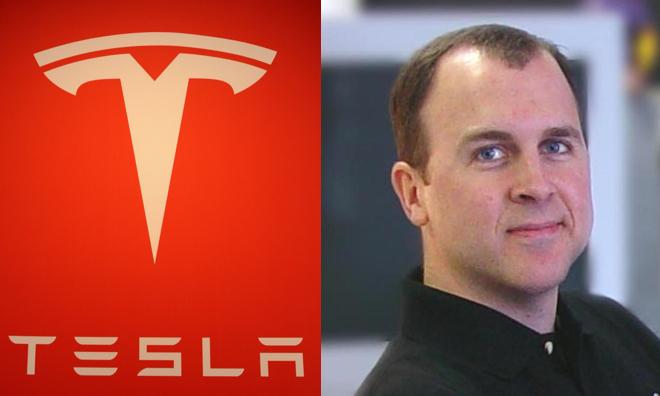 AppleInsider is supported by its audience and may earn commission as an Amazon Associate and affiliate partner on qualifying purchases. These affiliate partnerships do not influence our editorial content.
Doug Field, a five-year employee of Apple working in the company's Mac hardware group, has been hired away by electric car-maker Tesla.
Tesla Motors officially announced the hire Thursday afternoon. In his new role at the company, Field will serve as vice president of Vehicle Programs, and will be responsible for driving development of new vehicles.
In taking on the new position, Field has left his role as vice president of Mac Hardware Engineering at Apple. In that role, he oversaw the development of the latest MacBook Air, MacBook Pro, and iMac models.
"Until Tesla came along, I had never seriously considered leaving Apple," said Field. "I started my career with the goal of creating incredible cars, but ultimately left the auto industry in search of fast-paced, exciting engineering challenges elsewhere.
"As the first high tech auto company in modern history, Tesla is at last an opportunity for me and many others to pursue the dream of building the best cars in the world— while being part of one of the most innovative companies in Silicon Valley."
The position at Tesla marks a return to the automotive industry for Field, as he began his career as an engineer at Ford Motor Company. Before he joined Apple, he was a chief engineer at Segway.
"Doug has demonstrated the leadership and technical talent to develop and deliver outstanding products, including what are widely considered the best computers in the world," said Elon Musk, co-founder and CEO of Tesla. "Tesla's future depends on engineers who can create the most innovative, technologically advanced vehicles in the world. Doug's experience in both consumer electronics and traditional automotive makes him an important addition to our leadership team."
Field has a Masters in Mechanical Engineering and Management from the Massachusetts Institute of Technology and a BS in Mechanical Engineering with highest distinction from Purdue.