Mavericks uses ambient light sensor data to detect movement, delay sleep mode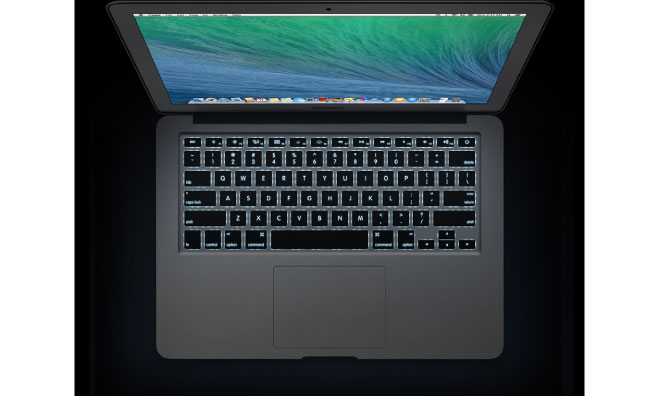 AppleInsider is supported by its audience and may earn commission as an Amazon Associate and affiliate partner on qualifying purchases. These affiliate partnerships do not influence our editorial content.
An independent app developer has discovered that the latest version of Apple's desktop operating system taps the built-in ambient light sensor in MacBook Pros and iMacs to enhance user presence detection.
The ability to spin down a Mac's hard drive, turn off its display, or put it to sleep based on whether or not it is actively in use has long been a part of OS X, but until now it was based solely on mouse and keyboard input. Mavericks reportedly brings the ambient light sensor into the fold, according to the developer of clock and weather app Living Earth. The report was first picked up by The Verge.
The developer, Moshen Chen, initially believed the computer's iSight camera was doing the work, but subsequent testing by other developers revealed that to not be the case. The Verge confirmed the reports, writing that "after covering the camera but not the light sensor, we were able to delay sleep mode by changing the ambient lighting conditions."
Apple has included the ambient light sensor in every generation of MacBook Pro, as well as recent iMacs and standalone displays, to dynamically adjust the brightness of the backlights for the keyboard and display. Apple is not known to have previously used the sensor for any other purpose, though some third-party developers have taken advantage of access to the part.
Mavericks was released at Apple's Oct. 22 special event, and has been swiftly adopted by Mac users. Data shows Mavericks' adoption rate climbing at three times the speed of its predecessor, OS X 10.8 Mountain Lion.