Apple's online stores go down worldwide amid Retina iPad mini launch rumors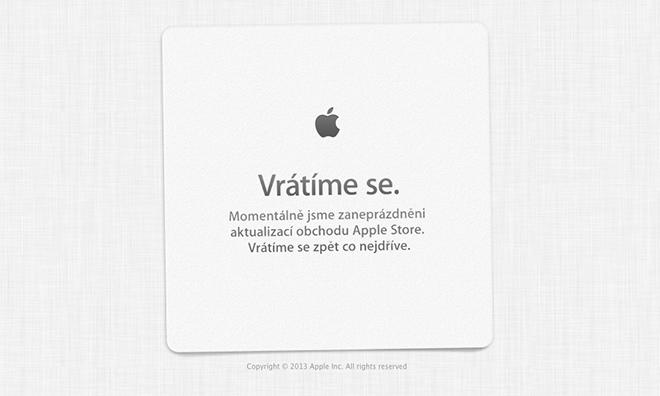 AppleInsider may earn an affiliate commission on purchases made through links on our site.
Following the discovery of a suspect internal Apple document that purportedly announced the iPad mini with Retina display's Nov. 12 launch date, the company's online storefronts have gone down for maintenance.
While it is unknown if the Online Apple Store downtime is related to the note distributed through Apple's GSX website, it appears that maintenance is occurring simultaneously worldwide, fueling speculation of an imminent Retina iPad mini launch.
On Monday, Apple sent out a message to service techs and resellers via its Global Exchange Service website, advising them that the Retina mini would launch in eight countries on Nov. 12, local time. Those countries named included Australia, China, Hong Kong, Japan, New Zealand, Singapore and the United States.
At the time, the service document was thought to be posted in error, as seven of the eight countries mentioned were already well into the supposed launch day without news that sales had started. Before the Online Apple Stores went down, the Retina iPad mini advertisement and corresponding webpage showed the device as being available "later in November."
Apple first unveiled the iPad mini with Retina display in October, but has yet to set a firm release date for the tablet. Rumors claim the company is facing unforeseen difficulties with display yields, which has subsequently held up mass production of the device.