Apple support website claims Retina iPad mini to launch on Nov. 12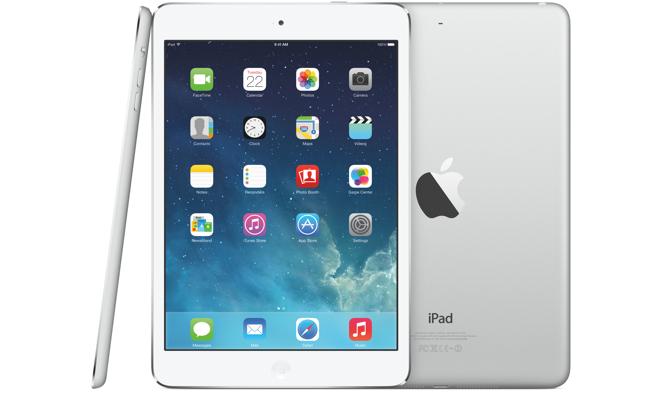 A note on Apple's internal GSX website for repair service providers and resellers claims the hotly anticipated iPad mini with Retina display will be rolling out in eight countries on Nov. 12, though the message may likely be an error.
According to Apple's Global Service Exchange tool, the Retina iPad mini is set to debut on Nov. 12 local time in Australia, China, Hong Kong, Japan, New Zealand, Singapore and the United States. The note was first spotted by MacRumors.
While AppleInsider has been able to verify that the message does exist on GSX, and has subsequently been seen by resellers, the quoted date is likely erroneous.
Published date: 11 Nov 2013
iPad mini (Retina), delivering razor sharp text and detail in the same amazingly thin and light design, will be available in the following countries on November 12, 2013 (local time).
Australia
China (Wi-Fi only)
Hong Kong
Japan
New Zealand
Singapore
United States
All of the above mentioned countries, save for the U.S., are already well into Nov. 12, with no sign of the Retina iPad mini at Apple Stores or third-party resellers. At the time of this writing, the local time in New Zealand is already well past 4 p.m., for example. It is highly unlikely that Apple will start sales before stores close.
Apple usually reserves Friday for big product launches, as evidenced by the recent debut of the iPhone 5s and 5c, as well as the iPad Air. A Tuesday launch, especially one without any public notice, would be out of the norm.
Apple has yet to announce a solid release date for the Retina mini since the device was unveiled alongside the iPad Air in October. At the time, Apple said the tablet would hit store shelves "later in November," prompting industry watchers to speculate of supply chain issues.
Most recently, a report out of the Far East claimed Apple partner manufacturer and Retina display supplier Sharp was having problems with screen burn-in, which translated into lower than expected yield rates.
While strictly speculation, it is interesting to point out that next Friday falls on Nov. 22, just one digit off Apple's GSX quote.