Former trader sentenced to 30 months in prison for fraudulent $1B AAPL purchase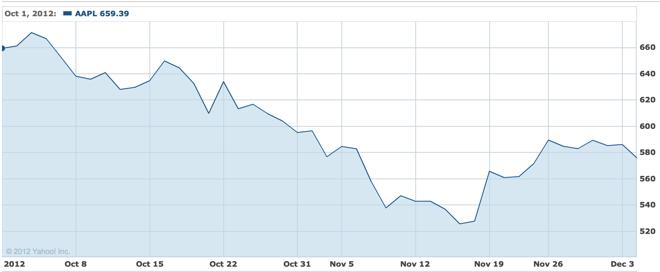 AppleInsider is supported by its audience and may earn commission as an Amazon Associate and affiliate partner on qualifying purchases. These affiliate partnerships do not influence our editorial content.
A Connecticut court on Tuesday sentenced former trader David Miller to 30 months in prison for enacting and conspiring on an unauthorized purchase worth $1 billion of Apple stock.
U.S. District Court Judge Robert Chatigny's ruling puts an end to the seven-month long case, which saw Miller plead guilty to wire fraud and conspiracy, reports Reuters.
In December 2012, Miller was arrested by the U.S. Federal Bureau of Investigation for a fraudulent stock purchase and was subsequently charged with wire fraud. Prosecutors in the case said the trader conspired with one other person to buy 1.65 million shares of AAPL stock on Oct. 25, 2012, on the chance that prices would rapidly increase after a quarterly earnings announcement scheduled for that day. The second person remains unidentified.
According to reports, a client had informed Miller to make a buy of 1,625 AAPL shares, worth $1 million. Instead, the trader purchased 1.625 million shares worth $1 billion. Miller's former employer Rochdale Securities was reportedly put out of business due to the illegitimate buy.
Rochdale ended up facing $5.3 million in losses on top of the unauthorized share purchase, forcing the firm to shut its doors, according to documents from a parallel civil suit involving the Securities and Exchange Commission.
In addition, Miller is said to have persuaded another firm to sell 500,000 shares of Apple stock as a hedge against his billion-dollar bet. Court filings indicate the brokerage, which has also gone unnamed, was able to come out of the ordeal with a profit.