President Obama reveals he is not allowed to use Apple's iPhone due to security risks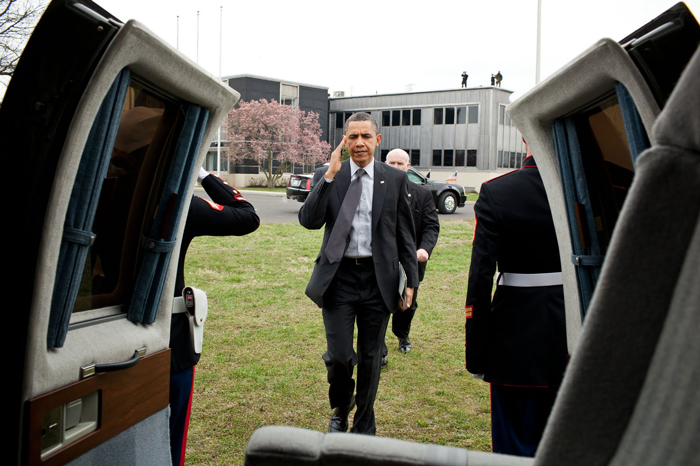 AppleInsider may earn an affiliate commission on purchases made through links on our site.
President Barack Obama on Wednesday said the Secret Service does not allow him to use Apple's iPhone for security reasons, explaining why the leader of the free world still carries around a BlackBerry from 2007.
The president's documented fondness of BlackBerry devices may be overdone, as he admitted to a group of White House visitors that the Canadian smartphone is the only device certified to be used in his post, reports AFP via Security Week.
"I'm not allowed for security reasons to have an iPhone," Obama said to at an event promoting his health care initiative. He added that his daughters, Sasha and Malia, are iPhone users who spend a lot of their time using their devices.
Before he assumed office in 2009, Obama was regarded as the most tech-savvy president in history. A large part of that description came from his adoption of mobile tech like the BlackBerry, which he fought to keep against the wishes of the Secret Service.
As highlighted in a Washington Post report from September, presidents quickly fall behind the times when it comes to the cutting-edge. With computer technology moving at a steady yet rapid pace, proven government security measures cannot be installed fast enough to allow for the same flexibility afforded the everyday consumer.
BlackBerry is known to have solid security and was the go-to device for the U.S. government before the rise of the iPhone, but with the proliferation of Apple's handset and those running Google's Android operating system, things have changed. Earlier this year, Apple's last-generation iOS 6 operating system was granted FIPS [Federal Information Processing Standard] 140-2 level 1 validation, allowing certain government agencies to adopt specialized devices running the software.
The low-level cryptographic certification gives Apple a foot in the door for government contracts, like Department of Defense employees, but still limits iPhone and iPad use to security clearance levels well below those assigned to the president.
While it is unlikely that President Obama will be able to use an iPhone during his remaining tenure, he has been seen carrying and using other Apple devices, including a third-generation iPad and a 15-inch MacBook Pro.