Apple renews bid for U.S. ban on Samsung products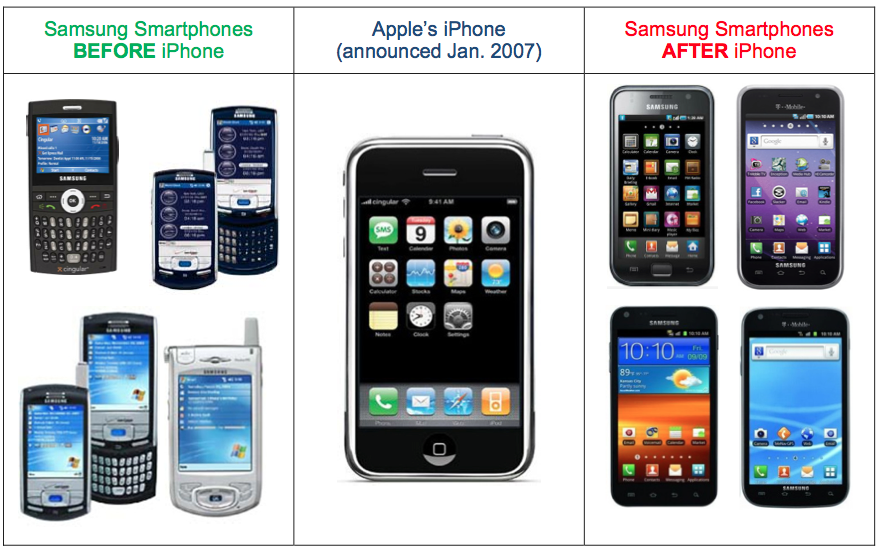 The motion comes after Apple successfully appealed a U.S. district court ruling that threw out a request to ban Samsung products which were found to infringe on Apple utility and design patents by the Apple v. Samsung jury in 2012.
In November, the U.S. Court of Appeals for the Federal Circuit ordered Judge Lucy Koh to reconsider Apple's case as it pertains to three utility patents for rubber-banding, tap-to-zoom, and pinch-to-zoom UI functions, but reaffirmed the jurist's denial of an injunction based on asserted design patents. As the official mandate for the CAFC's decision was issued on Thursday, Apple immediately filed its motion to renew.
As noted by FOSS Patents' Florian Mueller, Samsung could have stalled the proceedings by petitioning for a rehearing, but chose instead to focus its efforts on more important issues. Indeed, the products in question are now of little to no commercial value after being on the market for nearly two years.
Apple, too, appears to be prioritizing for the coming court battle, as it could have pushed harder for an injunction over its design patents.
Mueller believes the more important task at hand may be defining a standard for a "causal nexus" between infringement and irreparable harm. As applied to Apple's ongoing battle with Samsung, this causal nexus is vital for future injunction bids over asserted patents, like those involved in the two companies' second California court case scheduled to start in March of 2014.
As for the three patents-in-suit, Apple's '915 patent for pinch-to-zoom functionality is perhaps the most contentious as the U.S. Patent and Trademark Office has repeatedly cast doubt on its validity. In November, a PTO examiner found all claims of the patent invalid. The finding prompted Apple to file a notice of appeal with the Patent Trial and Appeal Board, an action also executed on Thursday.
Apple is requesting the U.S. District Court for the Northern District of California, headed by Judge Koh, renew injunction proceedings as soon as Jan. 30.