Antitrust monitor rebuts Apple accusations of 'unconstitutional' investigation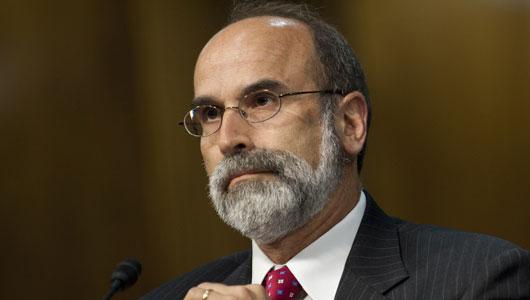 Court-appointed antitrust monitor Michael Bromwich filed a declaration on Monday saying Apple has been very uncooperative compared to his past monitorships, rebuking the company's actions thus far and denying claims of "a broad and amorphous inquisition."
In an 11-page document filed with the U.S. District Court for the Southern District of New York, Bromwich, who is tasked with overseeing Apple's e-book pricing activities as a result of a Department of Justice price-fixing trial, detailed his experience with Apple's legal team, executives, board members and even the public.
Bromwich starts out with a brief background on his appointment to the Apple case, including previous experience in three separate corporate and government monitoring assignments. He points to these repeatedly throughout the declaration, which was filed along with numerous emails from Apple's representation and senior executives.
Describing the preceding two months, Bromwich offers multiple examples of what he considers to be an unwillingness on Apple's part to facilitate a smooth operation.
Backed up with emails from Apple's senior director for competition law and policy Kyle Andeer, the monitor notes multiple instances in which repeated interview requests with board members and senior executives were rebuffed. Bromwich said he has "never waited as long as a month" for such meetings.
According to Bromwich, Andeer said Apple was concerned with allowing interviews as executives were upset over the court's ruling and would "never get over the case," expressing that the monitor and his team would see that "a lot of anger" still existed within the company.
So far, Apple has granted interviews with 11 people for a combined total of 13 hours. Of the interviewees, only one was a requested board member, while seven were lawyers rather than "business people." In addition, Bromwich questions Apple's insistence on conducting interviews at a satellite location in Sunnyvale, Calif., and not the company's Cupertino headquarters.
"This is far less access than I have ever received during a comparable period of time in the three other monitorships I have conducted." - Michael Bromwich"This is far less access than I have ever received during a comparable period of time in the three other monitorships I have conducted," Bromwich writes.
Further, the monitor complains that requested materials have not been provided in a timely or satisfactory manner. Apple's general counsel and senior vice president of legal and government affairs Bruce Sewell described the task as calling for "voluminous historical documents," of which 303 pages have been provided. Bromwich said the production is an incomplete response to his request.
Bromwich also profiled public blowback which came in the form of profane emails after Apple called the monitor's handling of the situation "unconstitutional," labeling it as a "broad and amorphous inquisition."
Bromwich's filing comes on the same day as plaintiffs' filed their opposition to Apple's motion to stay the investigation pending appeal of U.S. District Court Judge Denise Cote's ruling. In that filing, the DOJ and states attorneys general move to deny the stay citing public interest in preventing further antitrust violations that could be conducted by an unmonitored Apple.
Apple has been at odds with Bromwich since the former Justice Department Inspector General's assignment, saying the monitor is overstepping his bounds by making unreasonable requests while requiring $138,000 for two-weeks' worth of work.
As for the future of the e-book price fixing case, Apple is appealing the ruling and Judge Cote is scheduled to hear oral arguments regarding the injunction stay on Jan. 13, 2014.
Bromwich's declaration embedded below: