Beats Music subscription Internet radio service launches with iOS app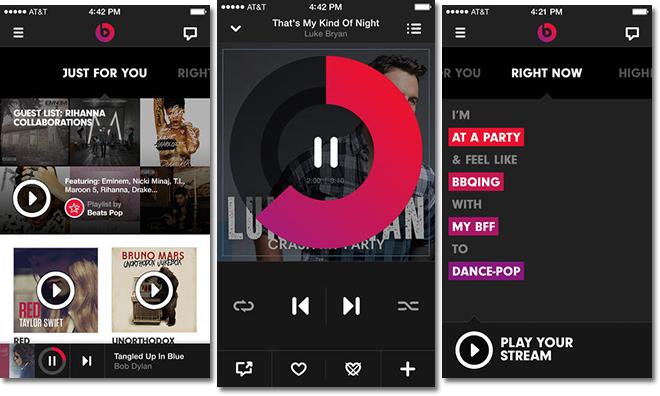 AppleInsider may earn an affiliate commission on purchases made through links on our site.
Beats on Tuesday launched an iOS app for its eponymous Internet radio service slated to officially start operations later today, adding yet another music streaming option from which iPhone and iPod touch owners can choose.
Beats Music throws its hat into an already crowded ring occupied by existing services like Pandora, Spotify, Rdio and Apple's own iTunes Radio. The newcomer is moving in a different direction, however, with a subscription-only pay structure that looks to stand out with better content discovery.
According to the app's release notes and company website, Beats Music is a "new kind of streaming service" that leverages input from music experts and machine algorithms for content discovery. Over 20 million songs from a wide variety of genres are on tap for both streaming and offline listening.
Along with track, album and artist search functionality, a "Highlights" section displays popular music from the Beats Music community.
Unique to Beats Music is a "Just For You" section, which populates a playlist with a tailored mix of music. "Right Now" is a "fill in the blank" feature that creates a stream based on where a user is, what they feel like, who they are with and what genre of music they want to listen to.
Finally, sharing of favorite tracks, albums and playlists is supported via Facebook, Twitter and Beats Music's own network.
Cofounded by Dr. Dre and producer Jimmy Iovine, Beats has made a name for itself with fashion-forward audio accessories like the Beats By Dre headphones. Word of Beats Music, the company's first foray into content distribution, first surfaced in October 2013 after scattered rumors pointed to a possible Apple tie-up that never happened.
Beats Music is a free 13.2MB download from the App Store, while the service itself is available for $9.99 a month. Beats offers a free 7-day trial period for first-time users.