Ambitious 'Outernet' could bring unfettered Internet access worldwide via mini satellites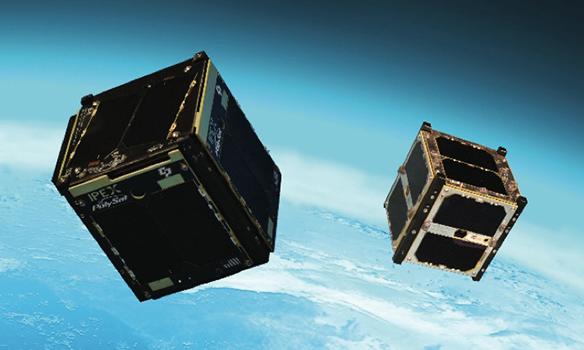 A New York-based firm has a bold idea that could bring the Web to regions of the world where Internet access is either too costly to deploy using traditional methods, or is censored at the behest of government regimes.
Incubated by the non-profit Media Development Investment Fund (MDIF), the ambitious project looks to bring the Web to every person on earth through a constellation of so-called cubesats, reports the UK's Daily Mail If all goes to plan, by 2015 hundreds of these mini satellites will be sprinkled in Low Earth Orbit to create the "Outernet," a free-to-access system that will let users from the U.S. to North Korea hop on the Web.
According to MDIF, only 60 percent of the world's population have unlimited access to the Internet; Outernet would address the remaining 40 percent.
As stated on the company's website, Outernet would use datacasting technology to stream Web content down to earth. Specifically, DVB, Digital Radio Mondiale, and UDP-based WiFi multicasting would be used to transmit data received from ground stations to other locales in a continuous loop until new data is received.
The initial iteration would be a uni-directional broadcast system in which users can access certain websites associated to Outercast's website. Future implementations would seek two-way communication — an operation more akin to a modern Web browser — though the goal is years out.
First, Outernet has to navigate a number of obstacles to get up and running, not the least of which is raising "tens of millions" of dollars in funding. The project also faces extreme resistance from telecoms, the traditional gatekeepers of the Internet. However, the team feels confident that it can and will raise the requisite funds and defeat opposition from global telcos.
After finding financial backing, Outernet plans to ask NASA's permission to test its datacasting technology on the International Space Station. If that goes well, the company's cubesats could start launching as soon as June 2015.
Those interested in contributing to the initiative can visit Outernet.is for more information.