Context-aware AI seen as key component behind Apple's new CarPlay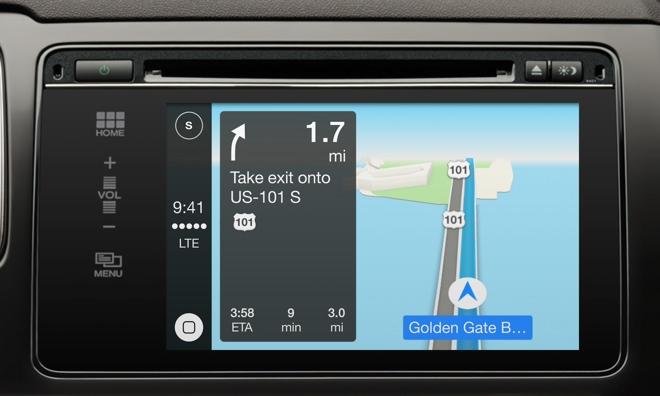 Apple's new vehicle infotainment system CarPlay will do much more than display iPhone maps and play music from a vehicle's dashboard, as one key feature will be an advanced, contextually aware artificial intelligence system aims to assist users while they drive.
In announcing CarPlay on Monday, Apple revealed that the new iPhone-driven system will intelligently interpret data from a user's handset to predict where a driver may be heading. This could allow for much simpler navigation, negating the need to enter in an address for a final destination.
CarPlay will predict where a user is most likely headed go by detecting addresses in emails, text messages, contacts and calendars. Likely destinations can then be presented to the user, who can simply select one and then be on their way.
It's this artificial-intelligence-like system that may prove to be the defining feature for CarPlay, analyst Maynard Um of Wells Fargo believes. He views the contextual awareness of Apple's new vehicle system as the most interesting announcement made by the company on Monday.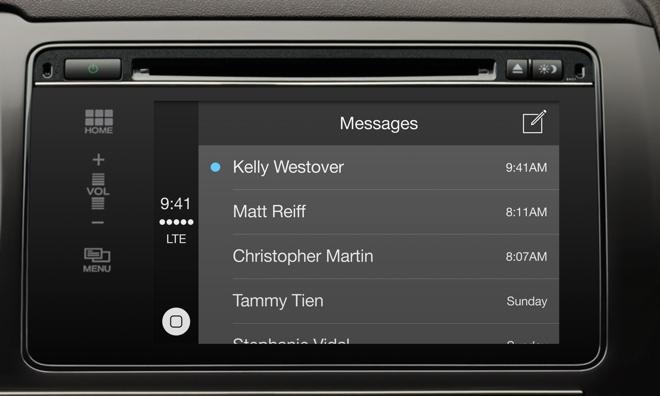 Um also believes that the ability of iOS devices to automatically obtain information needed, rather than requiring users to search for it themselves, has great potential that goes beyond CarPlay. He believes that new functionality could be a "key to ecosystem differentiation," and could become an important facet of iOS going forward.
In addition, Um believes that CarPlay will help to lock in existing iPhone users, tying them more into Apple's mobile ecosystem of accessories and applications that work seamlessly on iOS.
The automated functionality of CarPlay is also a key aspect for Apple, which is pushing the safety of its system in its promotional materials. In addition to automatically recommending addresses, CarPlay also works with the voice-driven personal assistant Siri to allow hands-free control and eyes-free dictation and receipt of text messages.
Apple is billing CarPlay as a "smarter, safer" car infotainment system that will allow drivers to "stay focused on the road." In addition to built-in apps for phone, music, maps and messages, third-party developers will also be able to create their own applications for CarPlay. Currently, available applications are all music-based, but it's possible that additional app categories could make their way to the system in the future.
CarPlay was officially announced by Apple as part of the Geneva Motor Show on Monday. A rebranding of the "iOS in the Car" functionality unveiled by the company last year, CarPlay will debut in select vehicles this year from partners Volvo, Honda, Mercedes-Benz, Jaguar, Hyundai, and Ferrari. Future partners include Ford, Chevrolet, BMW, Kia, Toyota, Nissan, Mitsubishi and more.