US survey shows Apple's iPhone 5s has 'staying power,' while 5c is losing ground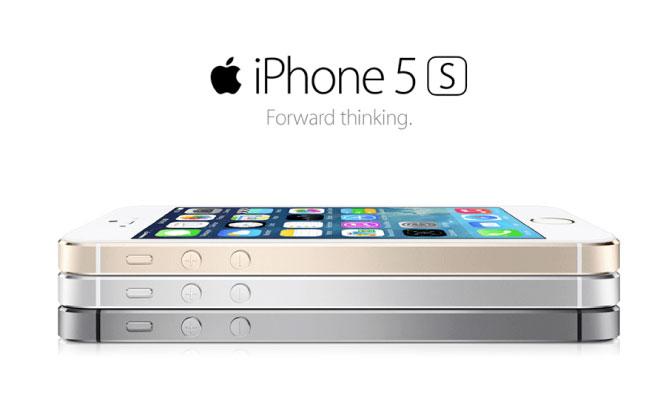 A new survey of prospective U.S. smartphone buyers has found that Apple's flagship iPhone 5s remains the most popular option for those making a purchase in the next few months, but the iPhone 5c is not expected to make waves.
Investment firm Piper Jaffray polled 1,003 U.S. consumers about smartphone purchase intent over the next three months, and 39 percent of those surveyed said they plan to purchase an iPhone. That was down from 44 percent in December and 50 percent last September.
Apple's iPhone 5s, in particular remains the most popular option for American smartphone buyers, attracting 33 percent of prospective purchases, down slightly from 35 percent in December. This despite the announcement of new devices in the months since the iPhone 5s launched, most notably the Samsung Galaxy S5, which is scheduled to launch in April.

Analyst Gene Munster said he views the results as positive news for Apple, as the iPhone 5s is approaching six months of availability on the market, and many consumers may be simply waiting for Apple to launch its next handset before upgrading.Analyst Gene Munster believes most iPhone owners use cases, which may be a reason why the colorful iPhone 5c isn't more popular.
But just 6 percent of those polled said they plan to purchase Apple's mid-range iPhone 5c in the next three months, compared to 9 percent in December, and 12 percent for the handset just after it launched last year.
Munster speculated that consumers see a significant value increase in the iPhone 5s, which is priced starting at $100 more than the iPhone 5c with a two-year contract subsidy. The iPhone 5s sports a faster A7 processor, a metal back, and the new Touch ID fingerprint sensor.
The analyst also believes that the colors of the iPhone 5c may not be as appealing to consumers, as many simply place a case over their smartphone, giving it a unique look regardless of what color the device may be. He noted that while Apple found success bringing colors to its iPod lineup, most owners of the company's portable media players did not place cases on their iPods.
Apple Chief Executive Tim Cook admitted in January that the market share taken by the iPhone 5c was lower than he and other officials expected it would be. The iPhone 5c sports largely the same internal components as the discontinued iPhone 5 that launched in 2012, but it features a new polycarbonate back that comes in a range of colors.
Still, Cook said last week that sales of the iPhone 5c are outpacing its predecessor, which was previously the mid-range iPhone 4s. Apple continues to set record quarterly iPhone sales, though growth has slowed considerably as the smartphone market has matured.
Munster said in a note to investors on Monday that he feels comfortable with his forecast of 37.5 million iPhones sold in the current March quarter — Â a number that would be flat year over year.