Tim Cook slams new anti-Apple book as 'nonsense' [update: author responds]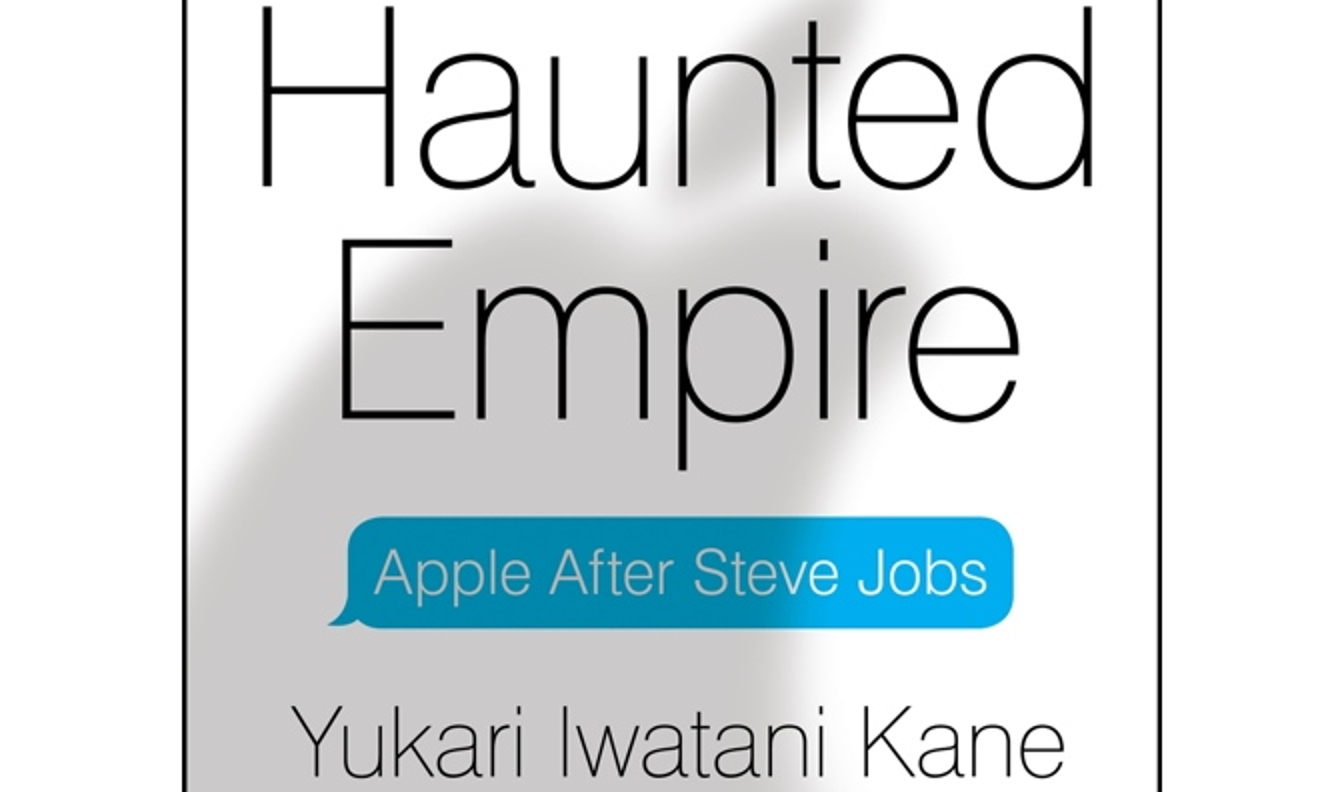 A new book about Apple after Steve Jobs paints the company in a largely negative light, leading CEO Tim Cook to publicly take issue with the new title, saying it "fails to capture" the essence of the company.
Cook was quoted in a statement provided to CNBC on Tuesday, in which the CEO slammed the new book entitled "Haunted Empire: Apple after Steve Jobs," penned by reporter Yukari Iwatani Kane, formerly of The Wall Street Journal. Kane's new book, published by HarperBusiness, presents her conclusion that Apple is on the decline after the death of Jobs.
In response, Cook and Apple came out swinging on Tuesday, the same day the book was released. In the statement, the CEO didn't mince words, referring to Kane's reporting as "nonsense."
"This nonsense belongs with some of the other books I've read about Apple," Cook said. "It fails to capture Apple, Steve, or anyone else in the company.
"Apple has over 85,000 employees that come to work each day to do their best work, to create the world's best products, to put their mark in the universe and leave it better than they found it. This has been the heart of Apple from day one and will remain at the heart for decades to come. I am very confident about our future."
Aside from its pessimistic outlook on Apple's future, the book also made headlines this week when included alleged details of a 2010 meeting between Jobs and Apple staff were detailed. Kane's sources claim that Jobs viewed the HDTV market as a "terrible business," and signaled to Apple employees that he didn't believe the company should ever make a full-fledged television set.
An excerpt from the book was also published by the Journal last month, describing the almost machine-like way Cook apparently operates in both his professional and personal lives. Kane described meetings with Cook as "terrifying," with the CEO maintaining a "Zenlike calm" while making demands of employees.
"He could strike terror in the hearts of his subordinates, but he could also motivate them to toil from dawn to midnight just for a word of praise," the book reads.
Update: In a statement emailed to Re/code, Kane said her book "must have touched a nerve" with Cook and is pleased the account has started a conversation about post-Jobs Apple.
"For Tim Cook to have such strong feelings about the book, it must have touched a nerve," Kane said. "Even I was surprised by my conclusions, so I understand the sentiment. I'm happy to speak with him or anyone at Apple in public or private. My hope in writing this book was to be thought-provoking and to start a conversation which I'm glad it has."