Steve Jobs believed HDTVs were a 'terrible business,' saw Apple TV set as unlikely, new book reveals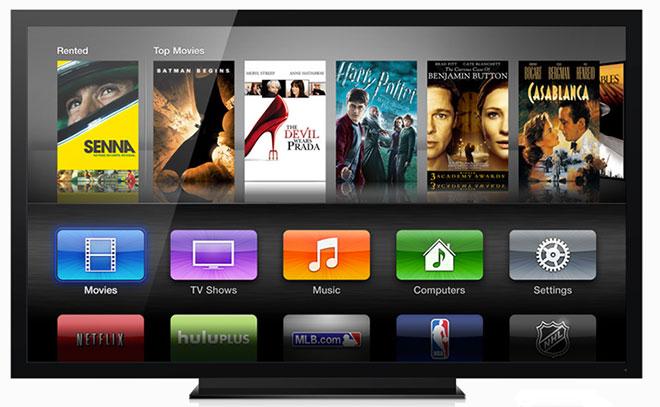 Before his death, Apple co-founder Steve Jobs reportedly said in a meeting with his top 100 employees that he didn't believe the company would ever release a television set, due to low margins and infrequent user upgrades.
Details of the alleged 2010 meeting between Jobs and staff at the company's annual "Top 100" meeting come from a a new book by former Wall Street Journal reporter Yukari Iwatani Kane entitled "Haunted Empire: Apple After Steve Jobs," set to be released this Tuesday. Excerpts from the upcoming book were published on Sunday by Business Insider.
According to Kane, Jobs was asked at the meeting whether the company was planning to release a full-fledged television set, going beyond the company's Apple TV streaming set-top box. Jobs responded flatly with "no," without hesitating, people allegedly at the meeting indicated.Late Apple co-founder Steve Jobs is alleged to have said in 2010 that the television set business is "terrible," and he didn't believe Apple should try to compete.
"TV is a terrible business," Jobs is alleged to have said. "They don't turn over and the margins suck."
The details fly in contrast to what Jobs himself told biographer Walter Isaacson, who penned the CEO's authorized biography entitled "Steve Jobs," which came out shortly after his death in 2011. In those discussions, Jobs said he envisioned an advanced connected television that would sync with all of a user's devices via iCloud while being easy to use and navigate.
The HDTV market is notoriously difficult, with major players struggling with low margins and declining sales. Just last week it was revealed that HDTV sales dropped 10 percent year over year.
After Jobs' death in late 2011, rumors began to swell that Apple was working on a connected television set for release at some point in the future. Since then, though, those expectations have largely cooled off, and recent claims have instead suggested that the company is working on a next-generation version of its existing Apple TV set-top box, which saw sales top $1 billion for the first time in 2013.