Tim Cook described as a 'machine,' 'riveting' in upcoming book about Apple after Steve Jobs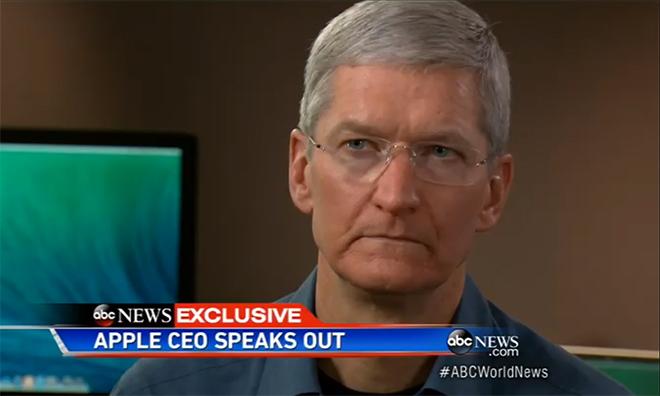 The Wall Street Journal on Friday published an excerpt from an upcoming book detailing Apple's corporate culture since the passing of cofounder Steve Jobs, with the snippet offering perspective on Tim Cook's ascension within the company.
In a piece adapted from the upcoming book "Haunted Empire: Apple After Steve Jobs," author and former WSJ reporter Yukari Iwatani Kane describes Cook's early days at Apple and how the CEO has changed the corporate atmosphere since taking over for Jobs in 2011.
Along with a brief overview of Cook's life as a student, his business pedigree and entry into Apple, the short excerpt takes a deeper look at the chief executive who has had to steer the company under the ever-present shadow of Jobs' legacy.
A recurring theme throughout the piece is Cook's attention to detail and an almost machine-like way of operating in both his work and private lives.
To some, Cook was a machine; to others, he was riveting. He could strike terror in the hearts of his subordinates, but he could also motivate them to toil from dawn to midnight for just a word of praise.
When he first joined Apple, those who met Cook in passing considered him an affable and down-to-earth Southerner — the piece includes a Mister Rogers reference — but not many people knew him outside of the workplace. Those who worked under him noted a quiet intensity never seen in public. As COO, he was methodical and wanted his subordinates to treat Apple like a $20 billion company when it was still a $6 billion firm.
Meetings with Cook could be terrifying. He exuded a Zenlike calm and didn't waste words. "Talk about your numbers. Put your spreadsheet up," he'd say as he nursed a Mountain Dew.
Cook is also described as being the "polar opposite" of Jobs. Where Jobs would yell and belittle his employees, Cook used silence as a weapon.
Cook also knew the power of silence. He could do more with a pause than Jobs ever could with an epithet. When someone was unable to answer a question, Cook would sit without a word while people stared at the table and shifted in their seats. The silence would be so intense and uncomfortable that everyone in the room wanted to back away. Unperturbed, Cook didn't move a finger as he focused his eyes on his squirming target. Sometimes he would take an energy bar from his pocket while he waited for an answer, and the hush would be broken only by the crackling of the wrapper.
The excerpt goes on to detail Cook's management style after he became CEO. For example, the Apple chief is changing the company's work climate through various initiatives like charity programs, while being more sociable and open to employees than Jobs.
"Haunted Empire: Apple After Steve Jobs" will be published on Mar. 18 by HarperBusiness