iTunes and app sales projected to grow to 20% of Apple profit by 2020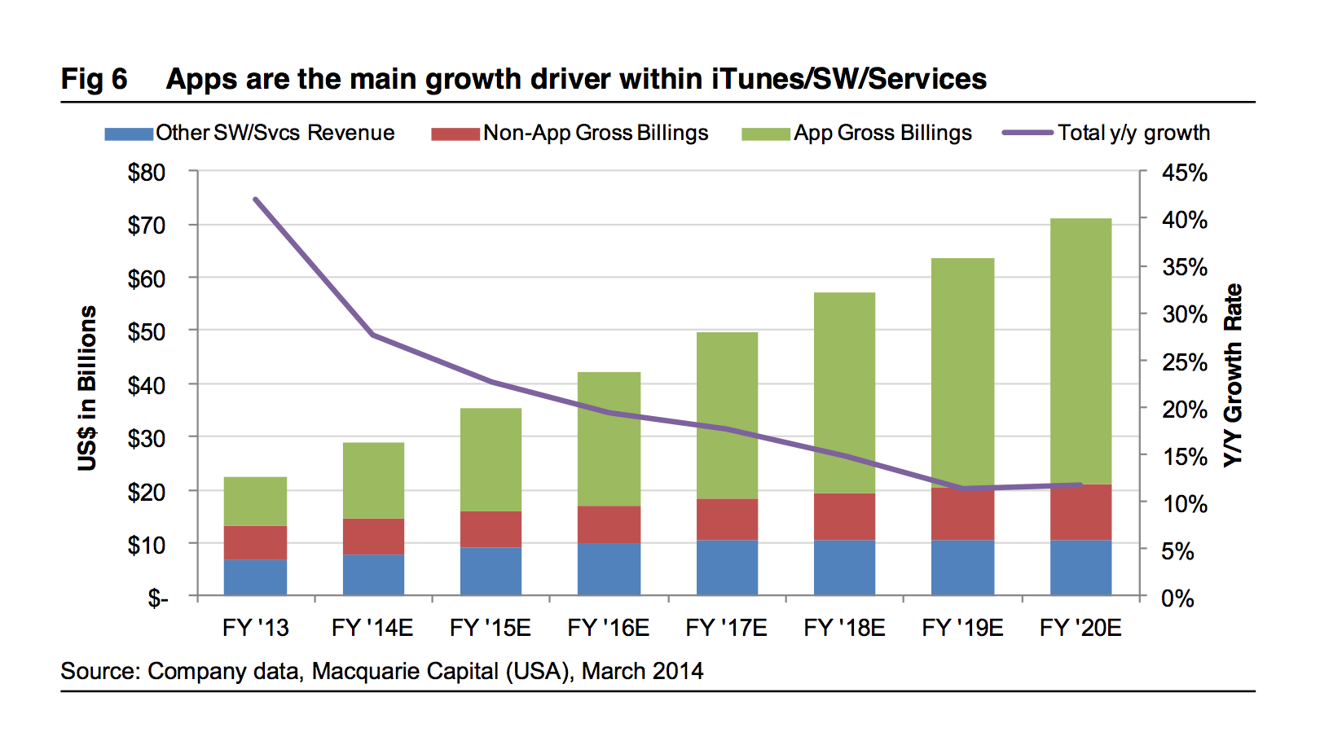 iTunes content and the App Store are projected to be key drivers of growth for Apple moving forward, with one new forecast calling for content and apps alone to account for 20 percent of profits by 2020.
Research firm Macquarie Capital initiated coverage of AAPL stock on Monday, with an accompanying note penned by Ben Schachter provided to AppleInsider. He expects that this year alone, Apple's iTunes, software and services business should generate about $30 billion on a gross revenue basis, which would be more than 83 percent of S&P 500 companies.
"That is almost equivalent to its iPad business and is more than Facebook, Twitter, Yahoo, LinkedIn and Netflix's combined revenue (on consensus 2014 forecasts," Schachter wrote.
He sees Apple's software, content and services business being a key profit growth driver for the company going forward. In particular, he believes the sale of applications on the iOS App Store will be the main source of growth, but he also sees high potential for iTunes content with an updated Apple TV and other potential sales driving products.
Schachter believes earnings before interest and taxes through iTunes, software and services will account for 21.8 percent of the company's profits this year. He sees it growing to 30.6 percent by fiscal 2017, and accounting for 36.4 percent of Apple's profits by fiscal 2020.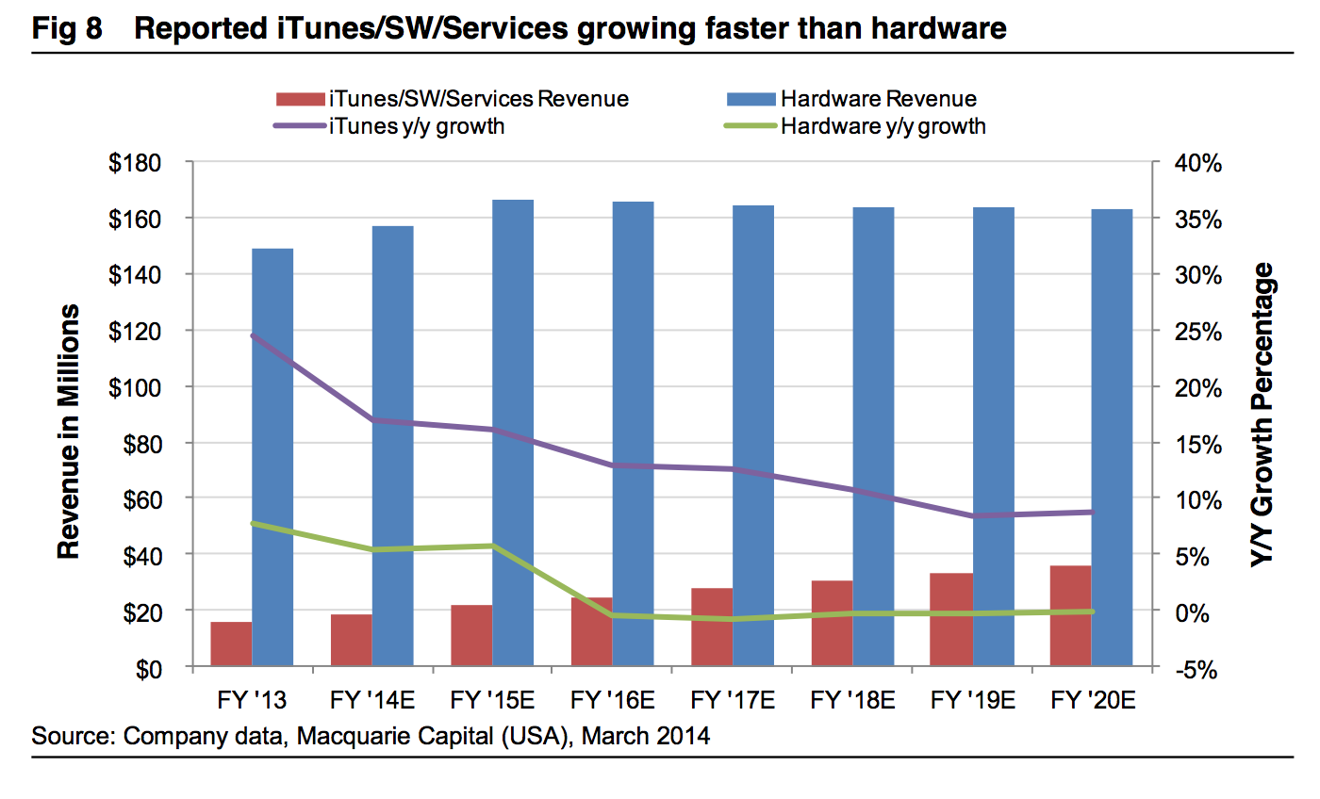 While those estimates include Apple's software and services businesses, Schachter isolated just the sales of applications and iTunes content, and his forecast sees that business alone representing 20 percent of total company earnings before interest and taxes — almost triple its current levels.
"Notably, this could prove conservative if the iTunes non-app content segment reaccelerates," he said, noting that most growth is currently being driven by apps. "Despite our expectations for music to continue to be a headwind, new innovations around Apple TV and a potential Apple television could help drive more iTunes non-app content."
A key factor in this segment is margins — Schachter believes Apple has more than 90 percent gross margins on sales through iTunes and the App Store, while operating margins are believed to be around 80 percent. As a result, he said these business are "punching far above their weight in terms of profit contribution."
In initiating its coverage on Monday, Macquarie has kicked off with a price target of $630 for AAPL stock. The firm advises that investors buy in, awarding Apple an "outperform" rating.