Apple Maps adds Flyover 3D modeling of Berkeley, East Bay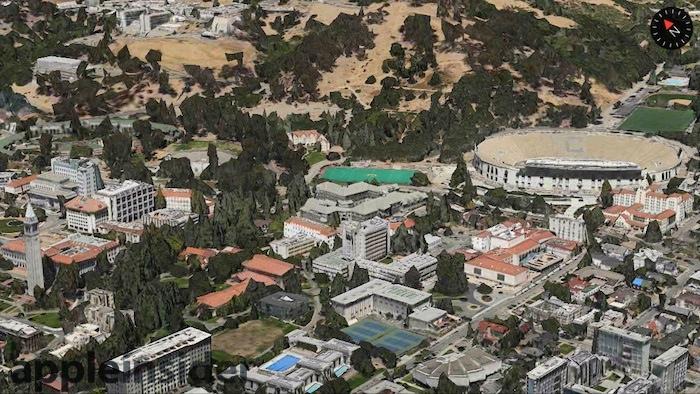 Apple has expanded its 3D Maps Flyover support for the east side of the San Francisco Bay Area, including the city of Berkeley, the University of California birthplace of the flavor of Unix used in OS X and iOS.
Apple has continued to expand the areas supported in Flyover, the explorable 3D representation of satellite imagery it introduced as a significant feature of the insourced mapping service it launched in iOS 6.
Apple's 3D Flyover mapping technology, acquired as part of C3 in 2011, provides a detailed representation of buildings and topography significantly superior to alternatives from Google and Nokia, the world's largest map vendors.
Flyover image glitches were targeted by Apple's critics from the beginning, with the incorrect portrayal of Hoover Dam being frequently cited as an example of Apple's "terrible maps."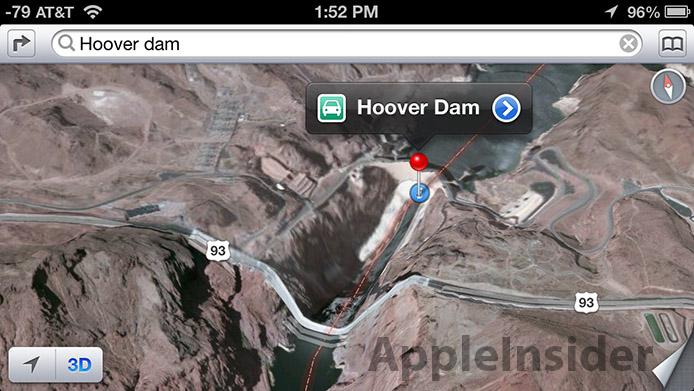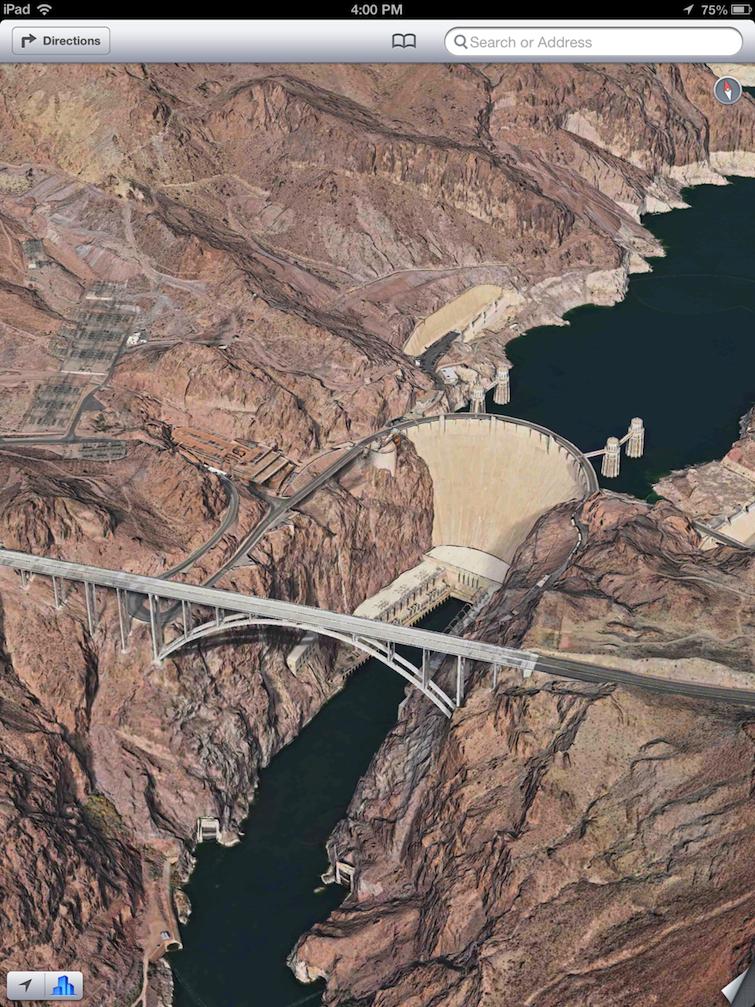 However, while Apple has enhanced a series of 3D representations (including that of Hoover Dam, above), other vendors haven't. Google Earth still depicts the landmark's famous highway bridge as collapsing into the river below, nearly a year after AppleInsider last profiled 3D imagery available from Apple, Google and Nokia.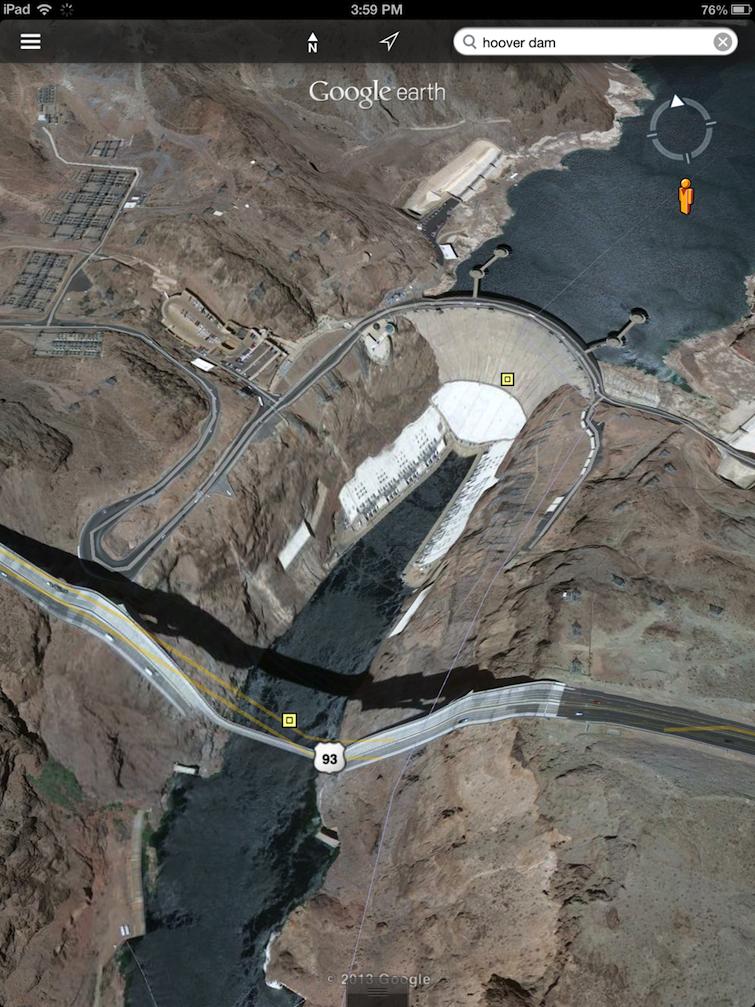 Maps for Macs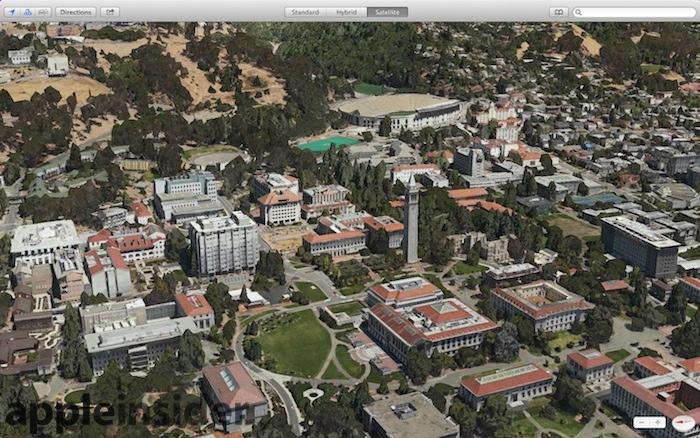 The new Mac Maps app provides an even larger canvas for exploring 2D, 3D models and 3D Flyover imagery, as shown in the above representation of UC Berkeley, where the "Berkeley Standard Distribution" originated.
Apple uses a custom OS kernel derived from Mach and modern versions of BSD Unix in both its OS X and iOS operating systems.