Facebook updates Paper app with notifications, photo comments, 'new story' buttons, more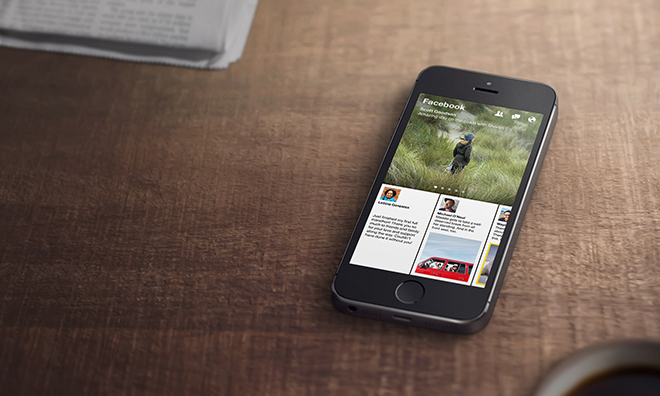 AppleInsider is supported by its audience and may earn commission as an Amazon Associate and affiliate partner on qualifying purchases. These affiliate partnerships do not influence our editorial content.
Facebook on Friday rolled out a an update to its newsreader-style alternative Paper, adding a number of new features that bring the app more in line with the company's flagship iOS title.
Paper version 1.1 is the first substantial update to Facebook's alternative consumption app released in late January. Meant to be a stripped-down, reimagined experience, Paper has seen early success, though some users reportedly missed certain features made popular by the original Facebook app.
With the update, Facebook has added a dedicated "notifications globe" icon that, when tapped, shows the dates for upcoming birthdays and events. The new feature brings additional connectivity with users' Facebook calendars without being obtrusive.
The app also allows user to add inline photos to comments, while group updates are now accessible but somewhat buried in Paper's sub menus. To reach the list of posts from favorited groups, users must navigate to the Main Menu, then tap on More Options before finally selecting the appropriate group.
As far as usability, Paper now includes story buttons that appear during fullscreen viewing within all sections. The an arrow-shaped buttons appear when a new update is added to a particular section, allowing users quick access to the latest stories.
Facebook also added nine new article covers, or news sources, to its list of sections, including Fox News, Bloomberg News, Mashable, FT, kottke, Popular Science, The Hollywood Reporter, Vanity Fair and Hacker News.
Finally, basic accessibility functions have been tweaked throughout the app to make the overall experience more fluid and consistent.