Samsung experts say Apple's patented features not valuable in trial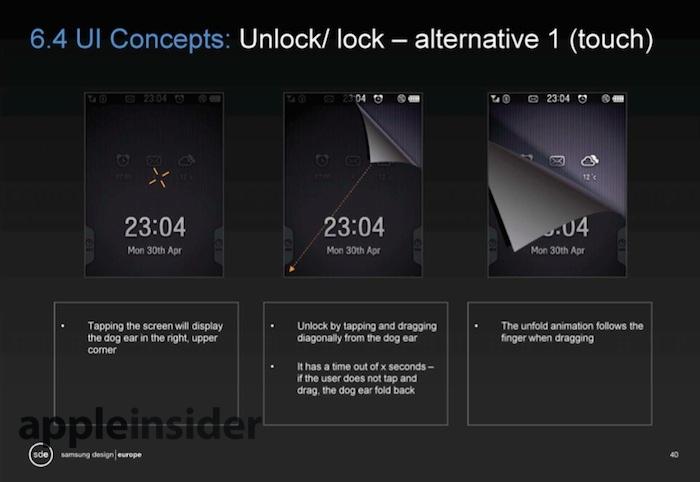 During the Apple v. Samsung trial on Friday, Samsung continued its defense by calling on a number of expert witnesses who asserted Apple has grossly exaggerated the value assigned to each of its patents-in-suit.
According to in-court reports, Samsung spent most of the day trying to dismantle Apple's patent valuation arguments that put damages in the case at nearly $2.2 billion on lost profits and royalties. The Korean company calls the number a "gross exaggeration" of the patents' worth.
Apple is seeking damages on five patents, including the so-called "slide-to-unlock" feature made popular by the original iPhone, unified search, data identifiers, background syncing and word input prediction.
In Friday's proceedings, Samsung brought up New York University professor Tulin Erdem who blames the inflated damages claim on an allegedly flawed study presented by Apple expert John Hauser, reports Re/code.
Earlier in the case Hauser, a professor at the Massachusetts Institute of Technology, testified that his conjoint survey found smartphone users willing to spend between $32 to $102 for the features covered by Apple's patents.
Erdem argued that Hauser's study created "demand artifacts" by teaching consumers about features most were not aware of and did not already value.
"You are elevating artificially the importance, the value of these things," Erdem said. "They are not even in the radar screen of consumers. These are very granular...and they wouldn't drive demand."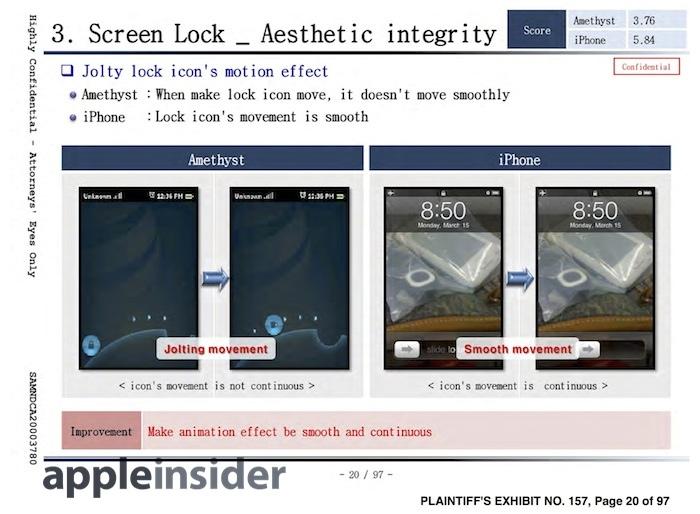 As noted by Re/code, the statement was slightly different from her deposition, in which Erdem said Apple's patents covered features that only a "weird" or "crazy person" or a "techno-whatever" would see as valuable.
According to CNET, Erdem offered specifics of her own studies that used eye-tracking technology to discover what consumers look for in a smartphone.
"As a group, the minor things didn't drive demand," Erdem said. "It was the major things that drive demand."
Included among these "minor" features are processors, an on-screen keyboard, and GPS. She went on to say that extras like a secondary camera also do not impact consumer desire. However, Erdem failed to include the features described by Apple's patents in her study, saying it wouldn't be in line with consumer review and comparison websites.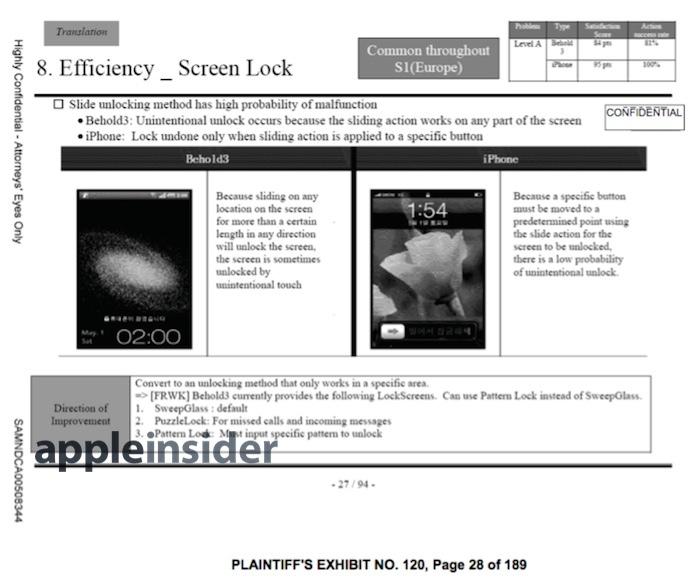 Apple pointed out that Erdem's testimony ran counter to that of Samsung expert David Reibstein, a marketing professor at the University of Pennsylvania's Wharton School of Business. Reibstein also disagreed with the results of Hauser's study, in part because it did not include the very features Erdem omitted.
"You're trying to predict what it is people will buy, and if you just focus on smaller aspects and a couple major factors, you're going to miss what would drive sales and why people would buy your products," Reibstein said of Hauser's survey.
Reibstein said using the study is similar to determining what car consumers would buy by asking which cup holder they like rather than noting an auto company's brand, CNET reports.
Friday's proceedings wrapped up week three of the second California Apple v. Samsung patent trial. Presiding Judge Lucy Koh said the testimony phase of the trial should be completed by next Friday with closing arguments to be heard on Apr. 28.