Rumor: Apple's 'iPhone 6' may sport curved edges, display glass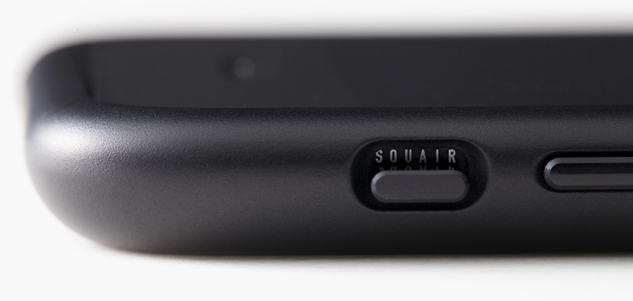 AppleInsider may earn an affiliate commission on purchases made through links on our site.
A report on Wednesday claims Apple's next-generation iPhone may employ a curved chassis design and accompanying display glass, a vast departure from the substantially squared-off design used on existing Apple handsets.
Citing a "trusted source," Japanese blog Mac Otakara reports the so-called "iPhone 6" will sport "rounded" edges and a curved display glass much like the design seen on Samsung's Galaxy S III. The publication's sources have a decent track record in predicting future Apple product designs, especially regarding displays and screen tech.
Aside from the Galaxy S III, Apple's supposed iPhone design is akin to an existing iPhone bumper made by Japanese company Squair (seen above). The metallic bumper, made out of Duralumin, features a largely rounded-off edge that protrudes from the iPhone's chassis. It is unclear if the iPhone 6 will boast such a severe curvature.
To accommodate the rounded edges, a slightly curved display glass is also said to be part of Apple's design plans. Based on what can be gleaned from the report, it seems like the top glass will not feature a convex face, but rounded edges to sit flush with the chassis.
Finally, the iPhone 6 will do away with the dual glass-covered antenna windows seen on the back of iPhone 5 and 5s models, the source said. It is unknown what method of radio transmission will be utilized in the upcoming handset, though Apple will likely take steps to avoid another "antennagate" debacle.
Earlier this month, KGI analyst Ming-Chi Kuo said in a research note that Apple would release two new iPhones this year, a 4.7-inch version and a larger phablet-style 5.5-inch model. Kuo believes the 4.7-inch iteration will use a 1,334-by-750-pixel display with a resolution of 326 pixels per inch in a bid to maintain congruency with current apps. The 5.5-inch version would be a more traditional 1,920-by-1,080 pixels, which translates to 401ppi.