Apple planning App Store-like health platform for connected medical devices - report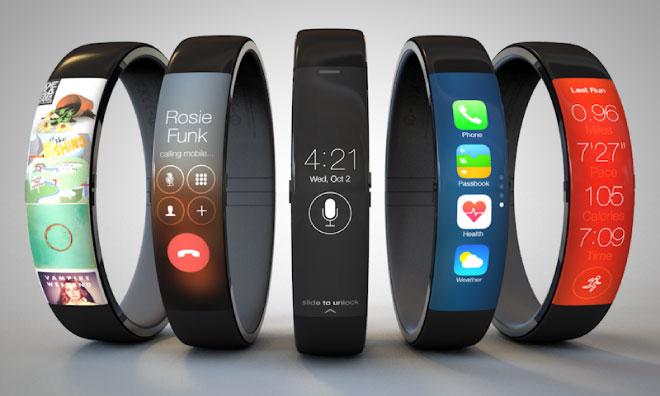 AppleInsider may earn an affiliate commission on purchases made through links on our site.
Apple's decision to enter the "quantified self" race reportedly will not end with a so-called "iWatch," as the company is thought to be considering the creation of a centralized tracking platform for health and fitness devices similar to the iOS App Store.
While wearable biometric devices are believed to be Apple's immediate interest, some suspect that a new platform is the company's longer-term play. "There's no doubt that Apple is sniffing around this area," health technology expert Ted Driscoll told Reuters.
Cupertino, Calif.-based Apple has hired a number of biomedical sensor experts in recent months, moves that Rock Health executive Malay Gandhi told the publication are indicative of "a very specific play in the bio-sensing space." They include the fitness expert behind Nike's FuelBand, a healthcare privacy expert, and various scientists with expertise in non-invasive blood glucose monitoring and pulse oximetry.
Many of those hires are said to have joined the company with little idea of what they would ultimately be working on, a sign that Apple may be trying to build a health-focused unit more broad than previously anticipated.
"Some of the talent (Apple recruited) has access to deep wells of trade secrets and information," pulse oximetry firm Masimo's CEO Joe Kiani said, adding that Apple is "just buying people" with large compensation packages. Masimo's former research director is among those who have moved to Cupertino in recent months.
Apple already enables step-counting and other motion-related applications through its custom M7 coprocessor found in the A7 CPU that drives the iPhone 5s. But with this year's anticipated launch of iOS 8, Apple has been rumored to delve even further into the health and fitness market.
In particular, it's been said that a key feature of iOS 8 may be a so-called "Healthbook" application that would act as a central point for users to measure and track health-related data on their iPhone. This application might interface with a variety of wearable and connected devices that could track information such as weight, heart rate, blood pressure and more.