Apple's rumored Beats buyout baffles pundits & analysts alike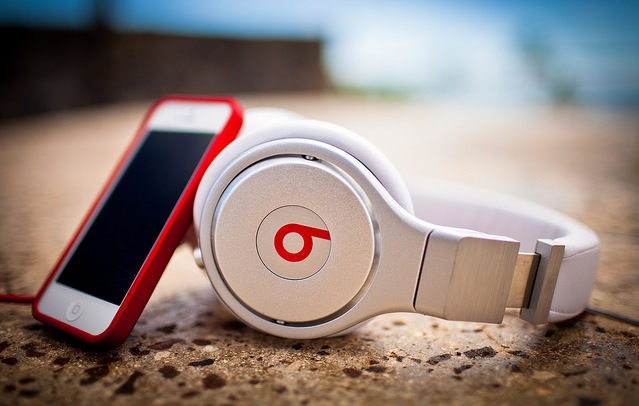 Since numerous publications have corroborated claims that Apple is apparently in talks to acquire headphone maker Beats Electronics for $3.2 billion, the rumored purchase has been largely met with scorn, confusion and even disbelief from tech industry watchers.
One of the first to weigh in was analyst Gene Munster of Piper Jaffray, who bluntly said he believes an Apple acquisition of Beats would be a "bad idea."
"We are struggling to see the rationale behind this move," Munster wrote in a note to investors provided to AppleInsider. "Beats would of course bring a world class brand in music to Apple, but Apple already has a world class brand and has never acquired a brand for a brand's sake (i.e., there are no non-Apple sub-brands under the company umbrella)."
Is Apple's rumored Beats deal about streaming music rights? Headphones? Dr. Dre's secret stash? Or maybe it's bogus? Give us your take.

— Tip AppleInsider (@TipAppleInsider) May 9, 2014
He went on to note that Apple typically acquires companies for their technology, but he's not aware of any intellectual property within Beats that would be of interest to Apple.
Munster believes Apple would be better suited spending the cash on improving its presence in the Internet services space. He cited Yelp, Twitter, Square and even Yahoo as potential purchases that might make more sense for Apple.
Apple pundit John Gruber of Daring Fireball was similarly at a loss for explanation after the news broke, saying that neither the brand nor its hardware seem like a good fit for Apple. He noted that the only product Apple sells that isn't under its own brand is Filemaker, but that arrangement is "downright prehistoric."
"I can't see Apple keeping the 'Beats' brand around for headphones," Gruber wrote. "If Apple wanted to sell expensive high-end headphones, they don't need to spend $3 billion."
What happens when the richest and most sophisticated technology company to ever exist on Earth starts spending its money? Stay tuned: $AAPL

— Daniel Eran Dilger (@DanielEran) May 9, 2014
Some have speculated that the company's newly launched Beats Music streaming service might be the real target of Apple's acquisition. But Gruber was similarly unimpressed by that theory as well, saying that the licenses owned by Beats are likely non-transferable in the event of an acquisition.
Peter Kafka of Re/code weighed in on that same subject, and did affirm that the music rights signed by Beats won't transfer after a sale to Apple. As to whether music labels who have licensed deals with Beats would want to create new deals with Apple, Kafka said he's heard "split opinions."
Analyst Rod Hall of J.P. Morgan wasn't quite as negative as others on Friday, labeling the rumored deal with a "neutral" outlook in his own note to investors. Like many others, he doesn't think Apple is interested in Beats headphones, and may be interested in purchasing the company solely for its music streaming rights.
"Bigger picture, we calculate this has an immaterial impact to short term earnings and, with inflation likely in the next few years in our view, it's good to see Apple shedding cash to acquire possible new sources of revenue as long as acquisition doesn't become too large a drag on management," Hall wrote.
Reaction on Twitter and among commenters on AppleInsider and others sites has been decidedly negative, with Apple supporters expressing their hope that rumors of the deal turn out to be a red herring.
Breaking: Entire Twittersphere now an expert on the genius and/or idiocy of Apple buying Beats.

— Ina Fried (@inafried) May 8, 2014
Rapper Dr. Dre, one of the owners of Beats Electronics, seemingly confirmed the deal late Thursday after singer-actor Tyrese posted a video of the two of them celebrating the "first billionaire in hip-hop." The Financial Times first broke word of the talks, and subsequent affirmations were provided by Bloomberg, The Wall Street Journal, The New York Times and other major publications.
The supposed deal is said to give Apple control of Beats' audio hardware division, as well as its subscription-based music streaming service. It's also rumored that Beats Chief Executive Jimmy Iovine may join Apple as a "special advisor" to Tim Cook.