Samsung once again Apple's top supplier of 9.7" iPad Retina displays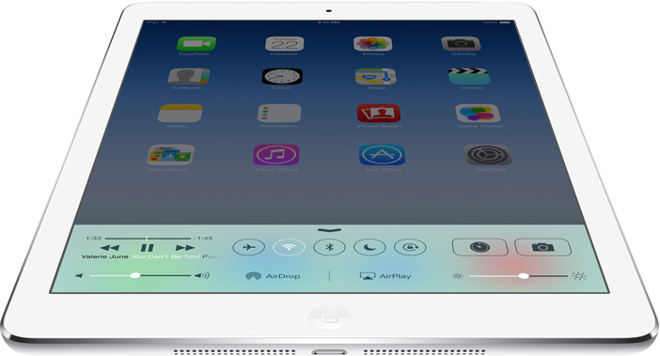 AppleInsider may earn an affiliate commission on purchases made through links on our site.
Despite being fierce competitors and opponents in the courtroom, Apple and Samsung remain important partners, with Samsung reportedly supplying more than half of all high-resolution Retina displays for Apple's full-size iPad last quarter.
Samsung is said to have shipped 5.2 million 9.7-inch Retina displays to Apple in the first quarter of calendar 2014, according to a report highlighted by CNet. That was reportedly good for 62 percent of full-size iPad shipments in the three-month span.
Apple currently sells two high-resolution iPad models at that size: The iPad Air, its current-generation tablet starting at $499, and the iPad with Retina display, a legacy model priced at $399.
Samsung's gains in supplying large iPad displays came at a cost to competitor LG Display, which saw its share of Apple's components drop from 61 percent in the fourth quarter of 2013 to 38 percent in the first quarter of 2014.
Being a key display supplier to Apple is only part of the story, as Samsung is also responsible for building all of Apple's custom A-series processors to date. Those chips — including the latest-generation A7 found in the iPhone 5s, iPad Air, and iPad mini with Retina display — are manufactured by Samsung at its chip fabrication facility in Austin, Tex.
There have been ongoing rumors for years claiming that Apple is looking to remove Samsung from its supply chain, because of the company's stature as a competitor, and Apple's ongoing lawsuits accusing the company of stealing its designs. In particular, it's been claimed for some time that Apple hopes to switch production of its A-series chips to Taiwan Semiconductor Manufacturing Co., lessening its reliance on Samsung.
Reports have claimed that TSMC and Samsung will share production of Apple's next-generation "A8" processor this year. However, similar claims have been made for some time without yet coming to pass.