iPad art by singer Bjork becomes first-ever app in MoMA's permanent collection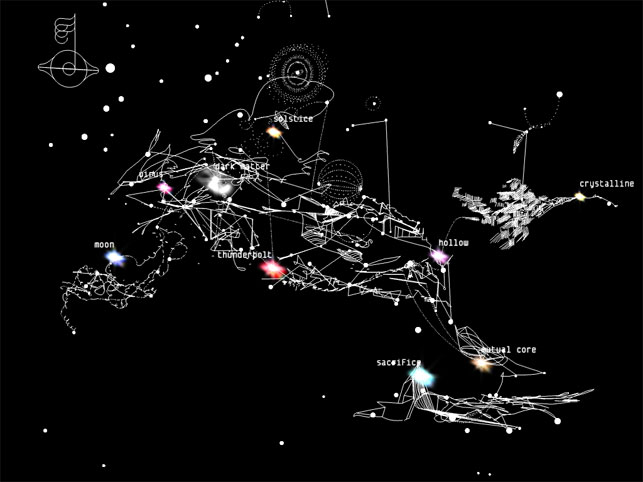 While Apple fans consider the iPad hardware itself to be a work of art, it's an app that was designed for the iPad in part by Icelandic singer Björk that has earned the distinction of becoming the first application of its kind accepted into the permanent collection at New York's Museum of Modern Art.
First released in 2011, the collaborative $12.99 iPad app Björk: Biophilia is part album, part interactive multimedia presentation. As users listen to tracks from the artist, they can also experience them in new ways through visualization and input allowed by Apple's iPad.
But the software goes even further than that, and allows people who play the album to contribute to songs. Each song is given its own "mini-app" where different interactive themes allow users to play musical instruments. For example, in the track "Solstice," users can contribute to the song by controlling the orbits, speed and coordinates of planets orbiting a star.
"Each in-app experience is inspired by and explores the relationships between musical structures and natural phenomena, from the atomic to the cosmic," the app's description reads "You can use Biophilia to make and learn about music, to find out about natural phenomena, or to just enjoy Björk's music."
In the three years since it's become available, the "Biophilia" app has gained recognition, and as of this week it holds the distinction of being the first downloadable app to become a part of MoMA's permanent collection. The admission was announced this week, and spotlighted on Friday by TUAW.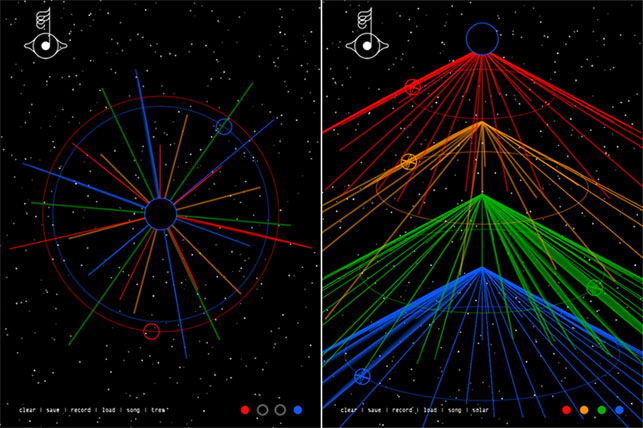 In a post announcing the inclusion of "Biophilia," MoMA Department of Architecture and Design Senior Curator Paola Antonelli noted that while the museum has acquired digital artifacts in the past, the collaborative creation by Björk is the first of its kind at MoMA. Other digital works of modern art at the museum include video games, videos, fonts, and even code.
"I started thinking about acquiring Biophilia when it was released, in 2011," Antonelli wrote. "At that time, a year after the iPad had been introduced, designers and developers were excitedly experimenting with apps that took advantage of a screen bigger than the iPhone. With Biophilia however, Björk truly innovated the way people experience music by letting them participate in performing and making the music and visuals, rather than just listening passively."
Of course, for those who can't make it to the world-renowned Museum of Modern Art in Midtown Manhattan, Björk: Biophilia can be experienced on an iPad from wherever, thanks to its continued availability Apple's App Store.