Apple brings back free summer camps for kids with moviemaking, storytelling workshops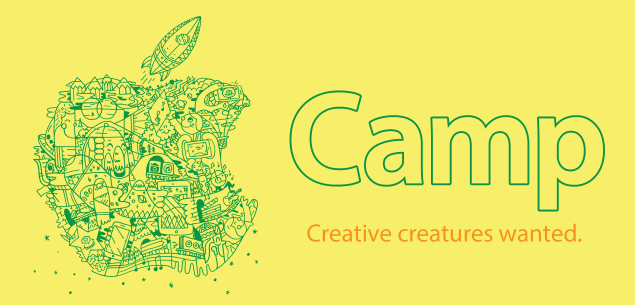 AppleInsider may earn an affiliate commission on purchases made through links on our site.
Parents looking for an outlet for their creative-minded children this summer can take advantage of Apple's annual Apple Camp, in which the company invites kids ages 8 through 12 to participate in three-day workshops covering moviemaking with iMovie or storytelling with iBooks.
U.S., Canada, China, France, Hong Kong, Italy, Japan, the Netherlands, Spain, Switzerland, and the U.K. in the months of July and August. Enrollment is free, and parents can sign up at AppleRSVP.com as registration opens in their region.
In the "Stories in Motion with iMovie" camp, Apple will teach young learners how to create movies on their Mac using Final Cut's little brother. Apple says the curriculum will include storyboarding, filming, creating a soundtrack using the iPad's unique version of GarageBand, and finally bringing the final edit together on a Mac.
"Interactive Storytelling with iBooks," meanwhile, will see campers design and publish their own electronic books. They will learn to illustrate pictures on an iPad, then add sound and touch abilities in iBooks Author.
Apple does require that each child be accompanied by a parent or legal guardian, and children can only attent one of the first-come, first-served workshops. Campers are encouraged to bring a digital camera for the iMovie workshop, but cameras will be provided for those who do not have their own.