Google-owned Nest to acquire connected security camera firm Dropcam for $555M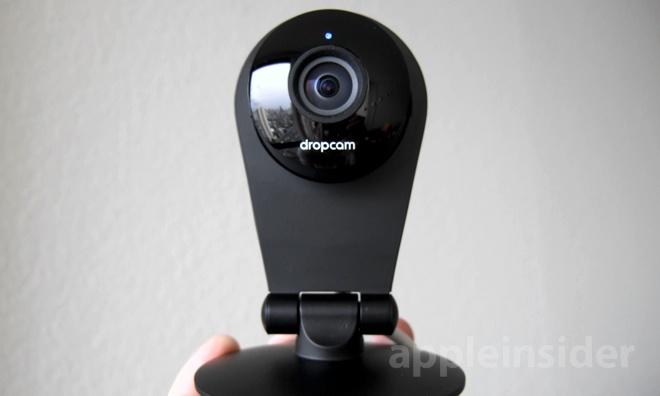 AppleInsider is supported by its audience and may earn commission as an Amazon Associate and affiliate partner on qualifying purchases. These affiliate partnerships do not influence our editorial content.
Google's Nest on Friday revealed it will acquire Dropcam, makers of the eponymous Internet-connected smart home monitoring camera lineup, for $555 million.
In an interview with Re/code, Nest cofounder Matt Rogers said the $555 million Dropcam buy is an all cash deal, with the purchased firm's team slated to move to Palo Alto, Calif. once the acquisition is finalized.
"The teams are very well-aligned and we love the product," Rogers said. "We both think about the entire user experience from the unboxing on. We both care deeply about helping people stay connected with their homes when they're not there."
Dropcam has made a name for itself in producing intelligent software-driven home monitoring cameras and apps that allow users to tap into a live or cloud-based video feeds. Advanced computer vision algorithms are mated to automated push notifications so users can remotely keep tabs on their home from any Internet-connected device.
According to Rogers, Dropcam's team will be indoctrinated into Nest's privacy policies, though the issue has been a source of consternation for consumers worried about parent company Google's targeted ad business.
With Dropcam's data living in the cloud, it can theoretically be parlayed for other uses by Nest or Google.
Once the deal closes, we'll incorporate Dropcam into how we do business at Nest. That includes how we handle everything from customer support to customer privacy. Like Nest customer data, Dropcam will come under Nest's privacy policy, which explains that data won't be shared with anyone (including Google) without a customer's permission. Nest has a paid-for business model and ads are not part of our strategy. In acquiring Dropcam, we'll apply that same policy to Dropcam too.
Google and Nest came under scrutiny in May after the tech giant listed a number of potential ad opportunities, including refrigerators and other smart home products, in a U.S. Securities and Exchange Commission filing. Thermostats — Nest's specialty — were specifically mentioned in the document, prompting speculation that targeted ads would soon be popping up on Nest's in-home hardware.
Rogers notes that, for now at least, Dropcam's products will remain in stores and existing customers will be able to access their accounts, suggesting users may be forced to switch over the Nest's services — technically Google's services — at a later date.
With Nest's acquisition, Google has brought yet another former high-ranking Apple employee in its midst with Andy Hodge, who was picked up by Dropcam in May. Prior to becoming the smart camera maker's VP of Hardware and Strategy, Hodge worked as Apple's iPod product lead under Nest cofounder Tony Fadell.