Apple rumored to improve durability of new Touch ID hardware in 2014 iPhones, iPads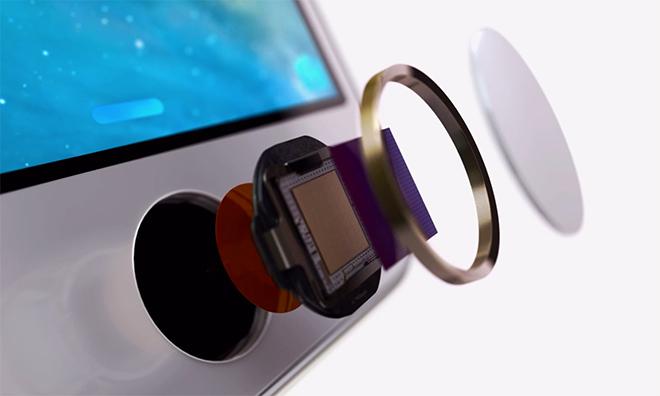 AppleInsider may earn an affiliate commission on purchases made through links on our site.
With the Touch ID sensor expected to come to all of Apple's new iPhones and iPads later this year, the fingerprint scanning hardware is also rumored to see internal improvements that will make the home button more durable, according to a new report.
Taiwan Semiconductor Manufacturing Co. is rumored to begin shipping the next-generation Touch ID sensors in early July, with shipments up 233 percent to 120 million units this year, according to China Times, as first spotted by G for Games. In addition to the next-generation "iPhone 6," the Touch ID fingerprint sensor is also widely rumored to arrive in this year's iPad Air and iPad mini.
This year's update is said to focus on improved durability, and will reportedly be built at an expanded TSMC 8-inch chip fabrication plant. TSMC already partners with Apple to build the existing Touch ID sensors, which are currently exclusive to the iPhone 5s.
In addition to the next iPad Air and iPad mini with Retina display, Monday's report also unsurprisingly claimed that Touch ID will arrive in Apple's rumored 4.7-inch and 5.5-inch "iPhone 6" updates that are widely rumored to arrive this fall.
And while Apple may be working to improve the Touch ID hardware itself, the greatest enhancements are expected to come this year in the form of software improvements for the fingerprint sensing technology. Specifically, starting with iOS 8, Apple will open up Touch ID to third-party application developers, allowing downloadable software to tap into the power of the secure technology.
With the newly granted access, apps like 1Password or payment handlers like PayPal will be able to call on Touch ID's assets to grant users access without having to remember lengthy passwords. Apple has promised that the system will remain secure by never exposing the fingerprint data to third parties, keeping it stored safely in the secure enclave found in the A7 chip inside the iPhone 5s.
Reports claiming Apple's 2014 iPad refresh will sport Touch ID fingerprint sensors have persisted throughout the year. It's expected that the new touchscreen tablets will debut around October, which would be one year after the launch of the iPad Air and iPad mini with Retina display.