Apple suppliers to start production two larger 'iPhone 6' models in July, both may see Sept. launch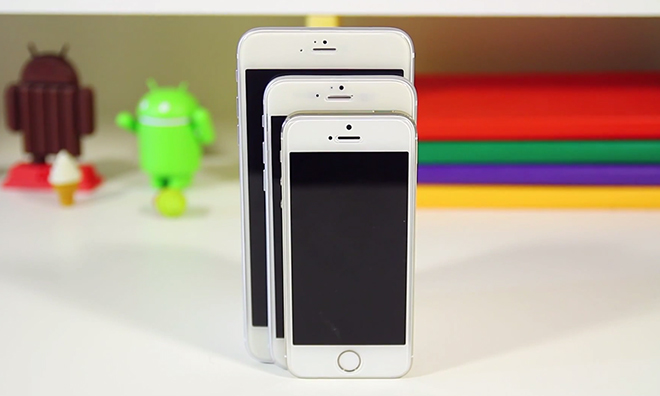 AppleInsider may earn an affiliate commission on purchases made through links on our site.
Following rumors of a massive Foxconn hiring spree, Bloomberg on Monday reported Apple's suppliers are slated to start production of two larger screen iPhones next month ahead of a possible concurrent September release.
Citing sources familiar with Apple's supply chain, Bloomberg reports mass production of Apple's much-rumored next-generation iPhone models will begin sometime in July, with a 4.7-inch version scheduled to hit market "around September." A larger 5.5-inch model, previously rumored to be a month delayed, may be available at the same time.
The report comes hours after rumors out of East Asia said Apple partner manufacturer Foxconn is preparing to hire some 100,000 workers to deal with large volume iPhone 6 orders. Helping out with assembly will be secondary manufacturer Pegatron, which could be responsible for 30 percent of iPhone 6 production.
As the publication's sources described it, the next-generation iPhone will be "rounder and thinner" than current models, a design consistent with mockups and supposed parts leaks that have been circulating for weeks.
With the forthcoming iPhone refresh, Apple is thought to be moving toward a more cohesive iOS device design language first seen in the iPad mini and subsequently the iPad Air. Hallmarks of the new look include deeply rounded edges that lend a softer appearance to the hardware, a departure from the current iPhone 5 and iPhone 5s handsets.
Finally, Bloomberg makes mention of Apple research into curved glass screens and advanced sensors that can detect variable levels of pressure. The display technology, dubbed "2.5-dimension glass," allows manufacturers to taper smartphone screens to meet the surrounding metal bezel, making for a higher level of fit and finish. It is unclear if the tech will be included in either iPhone 6 model.