Los Angeles school district to shift away from Apple's iPad to Windows, Chromebook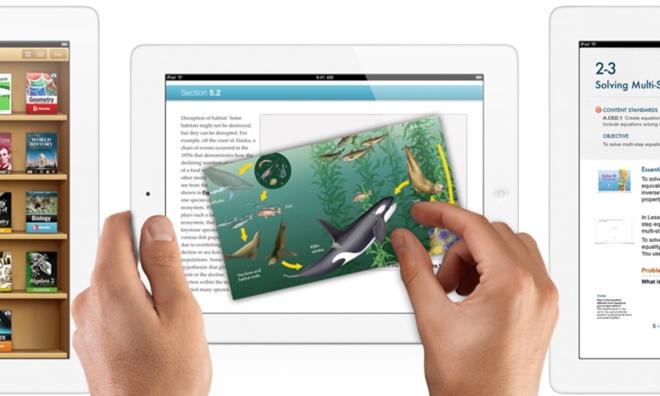 A report over the weekend confirmed the Los Angeles Unified School District is planning to switch up a $1 billion technology in education project, allowing certain high schools in its jurisdiction to choose from six different Windows and Chromebook laptops instead of Apple's iPad.
According to the Los Angeles Times, LAUSD officials recently signed off on a plan that will let 27 high schools in the district choose from one of six laptop and hybrid computer designs, none of which are Apple products.
The new direction is a drastic shift from L.A. Unified's previous path to equip every student in the district with Apple's tablet.
"The benefit of the new approach is clear," said L.A. Unified school board member and chair of the panel that reviewed the educational technology initiative Monica Ratliff. "Why would we treat all our students — whether they are a first-grader or a high school freshman — as if they all had the same technology needs? They don't...To have a one-device-fits-all approach does not make sense."
School administrators will be able to select from the Lenovo Yoga Touch, Microsoft's Surface Pro 2, the Dell Latitude E7240 and two Chromebook models. Total cost for the Windows machines are thought to run higher than Apple's iPad, while the Chromebooks will most likely cost less.
"Students were more comfortable on the laptop because of the amount of writing and the size of the screen. It was really hard to see the whole problem on the iPad." - Principal Carolyn McKnight, East L.A. Performing Arts MagnetIn addition to diversifying the platform base, some teachers said the iPad does not fit the needs of students taking standardized tests, citing insufficient screen size and the lack of a built-in keyboard as major deficiencies.
The board failed to address the additional costs likely associated with making a major platform switch halfway through the tech rollout, nor did it offer details on how schools plan to merge three distinct operating systems into a cohesive learning experience. Curriculum from Pearson, McGraw-Hill/StudySync and Houghton Mifflin Harcourt are currently under review for deployment on the Windows and Chromebook machines.
Apple successfully brokered a deal in June 2013 to supply iPads preloaded with specialized educational software to LAUSD schools. The original contract was expected to grow to at least $500 million.
In January, the district earmarked another $115 million for additional iPads, though problems with the rollout put a hold on the program earlier this year. For example, the district halted distribution after students found a way to circumvent built-in security features denying them access to certain websites like Facebook and YouTube.
Critics also noted the project is running woefully over budget due to confusion regarding the bulk purchase discount Apple agreed to supply with the iPad buy. Ironically, L.A. Unified will only be eligible for special pricing after $400 million worth of iPads — about 520,000 units — are purchased.
LAUSD is injecting more than $1 billion into the technology initiative, with the first round of funding coming from voter-approved bonds. Sources of future funding are unknown and officials did not make clear whether any of that money will be put toward additional Apple products. For now, Apple is still scheduled to deliver what could be its last batch of iPads to select LAUSD schools this fall.