Los Angeles school district earmarks $115M for additional iPads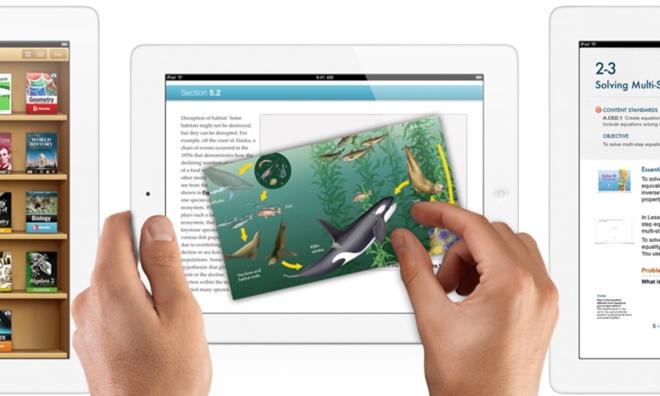 The Los Angeles Board of Education on Wednesday agreed to move forward with its iPad-based education initiative when it unanimously voted in favor of a $115 million plan to mete out Apple's tablet to an additional 38 campuses within the L.A. Unified School District.
According to a report from the Los Angeles Times, the decision lifts a cap on the number of iPads L.A. Unified can procure as part of standardized testing scheduled for this spring.
In voting for the $115 million proposal, the board sided with schools Superintendent John Deasy, who has championed the iPad effort since its inception in July 2013. An oversight panel advised against the large tablet buy, recommending 38,500 units would be more than enough for the district's purposes. School staff requested 67,500 iPads, but the final number will be somewhere in between, the board said.
"The whole point of this program is to revolutionize instruction," said board member Marcia Garcia said. She added that students from low-income households may not have access "to what is a part of all our worlds today. I don't understand how cutting back what's good is good for kids."
L.A. Unified is in the midst of a $1 billion push to upgrade its curriculum from books to digital media. An integral part of the plan is to equip 640,000 students with iPads, each priced at $768 including support infrastructure. The high-tech rollout will account for all technology funds allotted through school construction bonds.
The program has seen a fair share of problems over the past months, however. In September, students founds a way to bypass school-installed security restrictions, allowing them access to websites like YouTube and Facebook. The incident prompted the repossession of iPads from at least two area schools.
Later in October, confusion over Apple's bulk purchase discount led to reports that the project was over budget. LAUSD first pegged each tablet as costing $678, but it was later confirmed the actual price was closer to $770. As per Apple's arrangement, the quoted $678 kicks in only after the district spends $400 million, worth 520,000 iPads.
As for the future of L.A. Unified's tech initiative, Deasy said Apple has agreed to supply the latest iPad hardware at no extra charge. Previously, contract terms had the district paying a premium price for legacy tablets.
In addition, LAUSD is attempting to negotiate a deal for iPads used specifically for testing. The tablets would come without the usual built-in digital curriculum developed by Pearson in exchange for a $200 to $300 price cut. Testing packages would also not include Apple TV units, which are now supplied to each classroom as part of the original contract.