Apple adds Fox Now, CNBC channels to Apple TV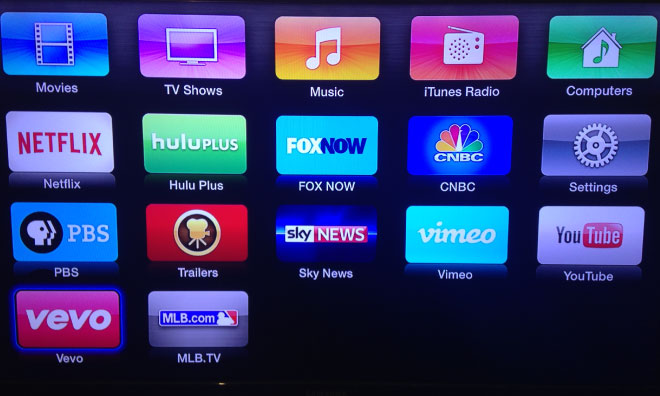 Apple on Tuesday updated its Apple TV set-top box with channels for two new content partners, adding one each for financial news powerhouse CNBC and entertainment network Fox — though both require a cable subscription to access most content.
The CNBC channel will give bankers, investors, and those simply interested in capital markets one less reason to switch back to their cable box during the day, as the live stream is available for cable subscribers through the Apple TV. Specific segments from shows like Squawk Box are available outside of the paywall.
Fox Now, meanwhile, brings popular shows including Neil deGrasse Tyson's Cosmos reboot, Glee, and and 24: Live Another Day.
The update comes days after a report that Fox subsidiary FX would bring its own FXNOW content to Apple's living room puck. That change, which is said to include "Simpsons World," is tipped to debut within the next 12 months.
Apple has added a number of new content providers to the Apple TV recently despite the lack of a widely-anticipated hardware refresh. Among those to come on board in 2014 are ABC News, PBS Kids, Willow, History, Lifetime, A&E, and the ACC, while the iPhone maker brought its own iTunes Extras content to the device earlier this month.