Apple's focus on value in 2014 has sent Mac sales surging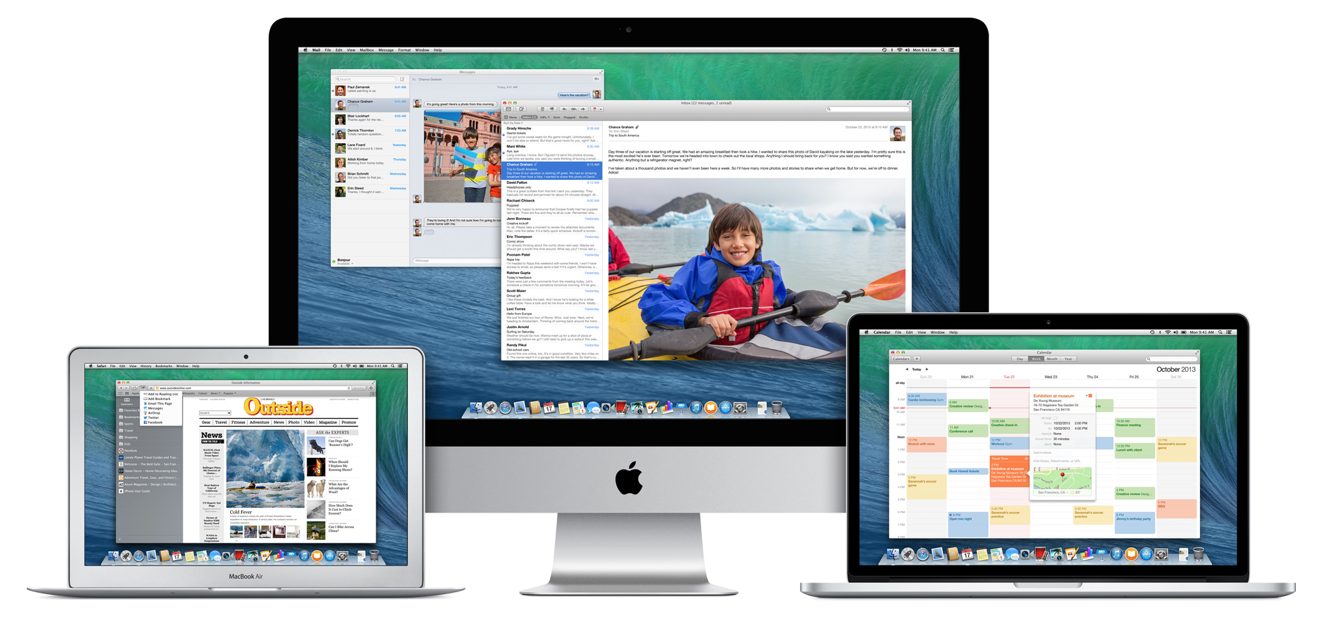 Hardware updates to the Mac lineup thus far in 2014 have been generally unexciting, and yet Apple has still achieved record sales this year, as consumers are seeing plenty to like about the company's newest and more affordable computers.
Earlier Tuesday, Apple refreshed its MacBook Pro with Retina display lineup, adding slightly faster Intel Haswell processors. But the real emphasis from Apple has been on value: The company trimmed $100 off the starting price of the top-of-the-line 15-inch configuration, and also made 16 gigabytes of RAM standard for all 15-inch models.
The entry-level 13-inch MacBook Pro with Retina display also comes with added value, doubling the default RAM to 8 gigabytes. The RAM upgrades alone represent a significant discount over what Apple had previously charged for those specifications.
And Apple also slashed $100 off its legacy non-Retina MacBook Pro, selling it for just $1,099.
Tuesday's moves are not surprising: Value has been the primary focus for Apple thus far throughout 2014. In April, Apple boosted the processors on its MacBook Air lineup by just 100 megahertz, but cut $100 off the models to reach a new starting price of $899 for the 11.6-inch model.

With their current pricing, the new MacBook Air models are the most affordable mass-market notebooks that Apple has ever sold.
And then in June, Apple debuted a new $1,099 iMac with low-end hardware that serves as the new entry-level model for the company's all-in-one desktop brand. That undercuts the previous base model by $200.
These kinds of upgrades don't represent the bleeding-edge hardware that enthusiasts crave, which is why Apple's 2014 updates have been met with general indifference or even disappointment by some in the tech community.
Reaction from the general public, however, has been quite the opposite: Mac sales were up 17.6 percent to a record 4.4 million units in the June quarter, which was the same three-month span in which the more affordable iMac and MacBook Air lineup launched. And with price cuts helping to drive sales last quarter, Apple is clearly hoping that lower prices and greater value on its MacBook Pro lineup will do more of the same.

The company has even been experimenting with even lower pricing through authorized Mac resellers, allowing the company to move inventory at new price points without having to budge on its own direct sales. AppleInsider has been tracking such deals through its official price guide and has noticed the company allowing major partners like Best Buy to offer big savings — the likes of which were previously unseen — which are then matched by the company's various other authorized resellers.
There has been added value on the software front as well, as last year starting with OS X 10.9 Mavericks, Apple made its annual Mac operating system updates available for free. That means that everyone who buys a new Mac today will get OS X 10.10 Yosemite for free this fall.
Benchmarkers and power users are likely waiting for Apple to introduce next-generation Macs running Intel's upcoming Broadwell architecture, which aren't expected to begin arriving in mass quantities until early 2015. Broadwell CPUs will be a 14-nanometer die shrink of Intel's existing 22-nanometer Haswell architecture, and the new, smaller chips are expected to bring a 30 percent reduction in power consumption while offering the same horsepower.
But Apple's surge in Mac sales in the June quarter suggests that the average consumer sees no such need to wait. To those people, lower prices and greater value were enough to seal the deal on a new Mac.