App Store revenue, number of customers both reached new records for Apple in July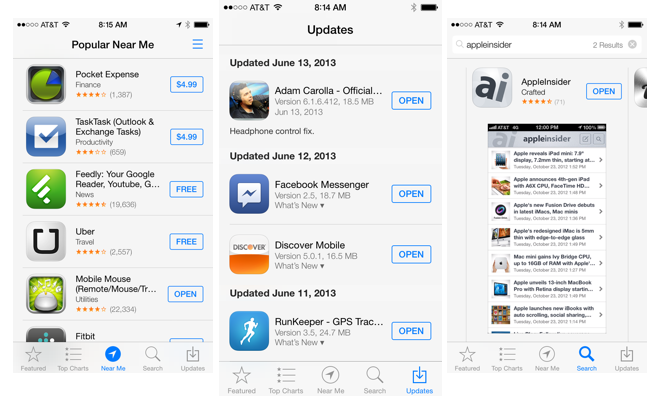 AppleInsider may earn an affiliate commission on purchases made through links on our site.
Apple on Tuesday revealed that the month of July was the best ever for its digital software downloads, as the App Store generated more revenue and had more customers make purchases than ever before.
Apple's record setting month was disclosed by the company to CNBC, on Tuesday, though specifics about July — including how much revenue the App Store earned or how many active customers it saw — were not disclosed. Apple later confirmed the same information to AppleInsider.
The details show that the App Store has continued to grow over the years, becoming the top destination for not only users to download new mobile applications, but also for developers to turn a profit from their efforts.
Apple's disclosure comes amid market jitters stirred by hedge funds who are said to be concerned about a market pullback on shares of AAPL. It's possible that the company timed the release to help protect its investors and potentially stave off a downturn.
In the preceding June quarter, Apple had already disclosed that its iTunes billings grew 25 percent in the three-month span, reaching an all-time high.
The company also said at the time, with numbers that did not include July, that developers have earned more than $20 billion on the App Store to date, with nearly half of that in the last year alone, as the business continues to accelerate.
AppleInsider readers can get all of their daily news from the official AppleInsider app, which is available optimized for both iPhone and iPad.