Report debunks claims of Chinese ban on Apple product purchases for government agencies [u]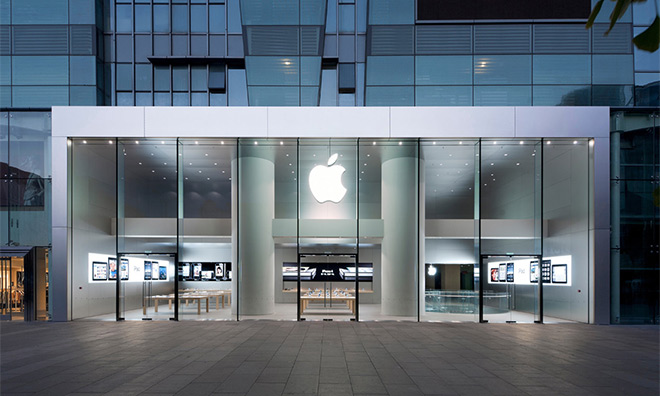 Countering a rumor that claimed China recently banned state agencies from purchasing Apple products, a report on Thursday says the company was simply not included on a list of energy-efficient devices that some government bodies look to for appropriating new equipment.
Update: Separate statements from the Chinese Central Government Procurement Centre and the company's finance ministry, released Friday, state that Apple's exclusion from the list of energy-saving products was not due to national security concerns. Apple has never been on that particular procurement list.
According to Chinese language publication Caixin, Apple was not included in a semi-annual "shopping list" of energy-saving products approved for purchase with public money. The last version of the list was published in March as a joint effort from China's Ministry of Finance and National Development and Reform Commission.
A person familiar with the government's appropriations system said Apple's exclusion is far from a formal ban, as was widely reported yesterday, and may instead be the result of a simple filing error.
At this point, it is unknown why Apple failed to make the cut, but authorities are reportedly investigating the matter. The publication guesses that appropriate documents proving iPhones, iPads and MacBooks meet governmental energy-saving standards were not filed, meaning they were not included for consideration.
Although Apple's devices are not part of the directory, Chinese agencies that do not currently abide by special energy-saving requirements can purchase the company's wares as long as fair bidding practices are followed.
On Wednesday, Bloomberg cited anonymous Chinese officials as saying security concerns kept Apple's iPad and MacBook lines off a procurement list. With China's huge consumer market, the claims of government mistrust were widely reported as being a potential drag on Apple's growth in the region.
Yesterday's report noted Apple was on a supposed procurement list in June before being removed when the final version was distributed in July. Whether the procurement list is a separate document from the energy-savings list is unclear. While mere speculation, it is possible that the unnamed officials are part of an agency that subscribes to the aforementioned special energy-savings standards and would therefore not see Apple products as a purchase option.