LA Unified School District suspends iPad deal, faces accusations that officials had close ties with Apple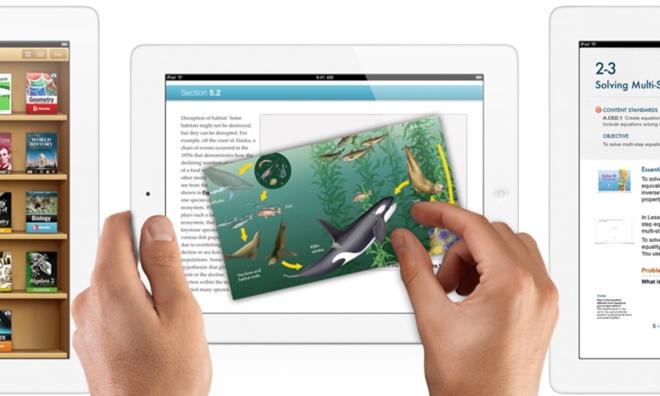 Though it was much-touted when Apple signed the contract last year, the company's massive deal to sell iPads to the Los Angeles Unified School District has now officially been suspended, amid accusations that top employees at the district had improperly close ties with the Cupertino, Calif., company.
With a report accusing the bidding process for the project of being tailor made to benefit the eventual winners, Apple and Pearson, the district has chosen to halt its deal with Apple, the Los Angeles Times reported this week. Superintendent John Deasy and Deputy Superintendent Jaime Aquino were found to have had regular contact with executives at both Apple and Pearson, giving the appearance of a potential conflict of interest.
Deasy issued a memo to the L.A. Board of Education on Monday stating that the district will "no longer utilize" its contract with Apple moving forward. The superintendent said the move will allow the district to "take advantage of an ever-changing marketplace and technology advances," but also give it "time to take into account concerns raised" about the project.
It was just over a year ago that the Los Angeles public schools revealed they planned to exclusively use Apple's iPad for a new digital textbook program. Apple touted the $30 million deal, saying it was "thrilled" to have been selected and to work with L.A. Unified.
At the time, Aquino said Apple was selected because the iPad "rated the best in quality, was the least expensive option and received the highest scoring by the review panel that included students and teachers."
And earlier this year, the board earmarked another $115 million for additional iPads, but that move followed accusations that the project was running grossly over budget. After that, the project began to fall apart, and by June the district revealed it would instead allow certain high schools to choose from six different Windows and Chromebook laptops instead of Apple's iPad.
In addition to diversifying the platform base, some teachers said the iPad does not fit the needs of students taking standardized tests, citing insufficient screen size and the lack of a built-in keyboard as major deficiencies.
The board failed to address the additional costs likely associated with making a major platform switch halfway through the tech rollout, nor did it offer details on how schools plan to merge three distinct operating systems into a cohesive learning experience. Curriculum from Pearson, McGraw-Hill/StudySync and Houghton Mifflin Harcourt are currently under review for deployment on the Windows and Chromebook machines.