Rumor: Apple's jumbo-sized 12.9-inch iPad in the works for early 2015 debut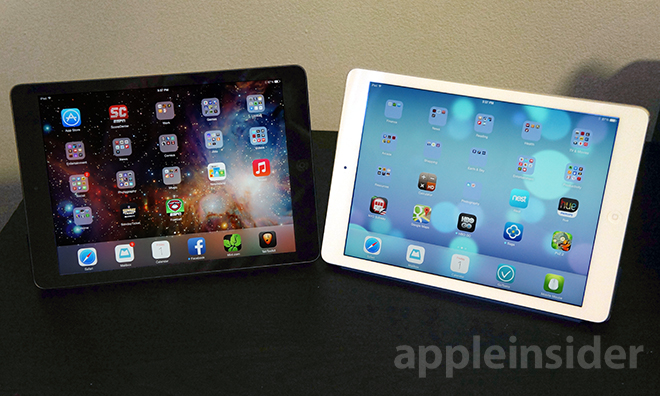 Apple will expand the iPad lineup in early 2015 with a new, larger 12.9-inch model flanking the existing 9.7-inch iPad Air and 7.9-inch iPad mini, a new report claims.
The iPad Air is currently Apple's largest tablet with a 9.7-inch display.
Citing unnamed "people with knowledge of the matter," Bloomberg reported on Tuesday that suppliers are already preparing to manufacture Apple's jumbo-sized iPad. Full-scale manufacturing of the device is reportedly set to begin in the first quarter of next year.
As for what the new iPad might offer aside from a larger display, no new details were provided. Some have speculated that the device could be a so-called "iPad Pro," serving as a way to integrate more power user and traditional laptop functions into the device, including a potential keyboard dock.
In the meantime, Apple is also expected to go bigger with the iPhone, as the company is said to be planning launch two new models with larger screens this fall. Specifically, Apple is rumored to hold a Sept. 9 event where the company will unveil iPhones with screen sizes of 4.7 and 5.5 inches.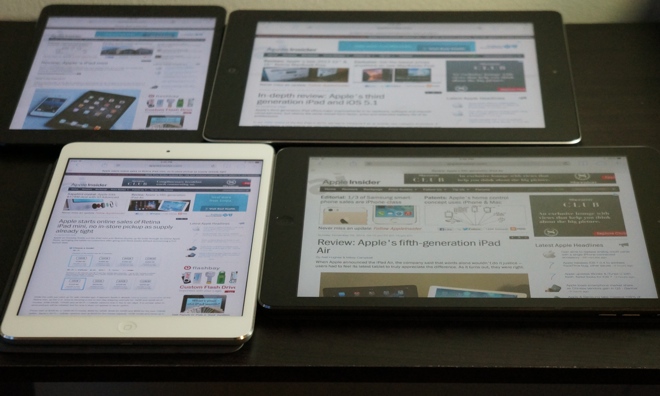 Apple's existing iPad Air and iPad mini are also expected to see updates this fall, giving the devices the Touch ID fingerprint sensor that's currently exclusive to the iPhone 5s. But the so-called "iPad Pro" won't make it in time for the holiday season, Tuesday's report suggested.
If Apple does expand the iPad lineup, it comes at a time when the company's tablet sales have slowed, falling slightly over the last two quarters. But Apple signaled to investors in July that the company remains bullish on the future of the tablet market, as Chief Executive Tim Cook teased that the company is planning innovations in hardware, software and services.
"What's important to us is that customers are enjoying their iPads and using them heavily," Cook said.
Word of a 12.9-inch iPad has been supported by connected KGI Securities analyst Ming-Chi Kuo, who signaled early this year that the device wouldn't be ready for a fall 2014 launch. He expects that the new, larger iPad will require a revised operating system to take advantage of the larger display.