Apple reportedly testing iPad keyboard akin to Microsoft's Touch Cover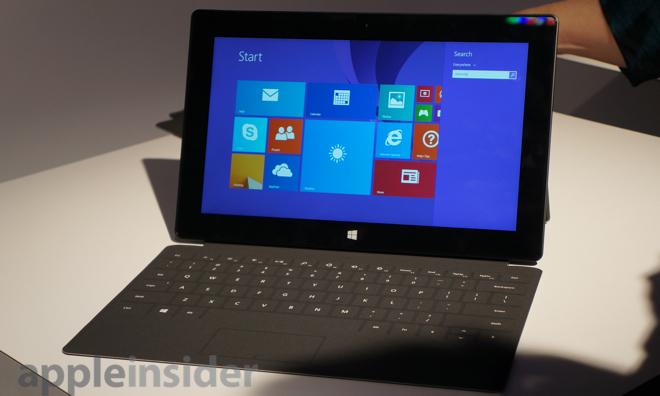 AppleInsider may earn an affiliate commission on purchases made through links on our site.
Apple may be working on a new keyboard accessory for the iPad, one that would mimic the functionality of Microsoft's Touch Cover for its own Surface tablets, according to a new rumor.
The rumors comes from Jamie Ryan, a former employee of Apple's Developer Relations team, whose post was highlighted by Gizmodo on Monday. Ryan cited "a couple of people at Apple" who apparently indicated that the company is testing a case for the full-size 9.7-inch iPad that would mimic Microsoft's Touch Cover.
"It's not clear whether the process is far enough along to make this Tuesday's event, but they did say a few different styles had been in testing for awhile," he wrote. "This would certainly allow Apple to differentiate the larger iPad from its little brother and market it as the more 'pro' of the 2."
Apple currently sells a standard multipurpose Bluetooth wireless keyboard that connects to the iPad. The company originally sold a keyboard-dock combo for the first-generation iPad, but has not released a new version of that accessory in years.
Microsoft's Touch Cover serves as both a cover for the Surface display, as well as a connected keyboard. Like Apple's Smart Cover for iPad, the accessory attaches to the Surface magnetically.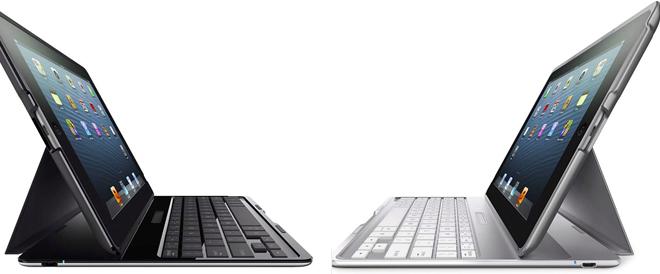 On Tuesday Microsoft will release its own Touch Cover 2 alongside the new Surface 2 tablet. The accessory — which is essentially a flat, thin cloth that can be typed on — has more than 1,100 sensors which Microsoft says will improve accuracy on the second-generation device. The company also offers a more traditional thin keyboard with press-able keys.
The same day that the new Surface tablets and Touch Cover 2 will launch, Apple is set to hold an event in San Francisco where it is expected to launch its own new iPads: A redesigned fifth-generation model, and a new second-generation iPad mini with Retina display. Prior to Ryan's post, there was no indication that Apple may be planning to unveil a new keyboard accessory for its full-size iPad.
Such a move wouldn't be a shock, however, as keyboard accessories for the iPad, such as Logitech's Keyboard Folios or Belkin's Ultimate Keyboard Case, have proven popular. Apple also recently released a multitude of accessories for the iPhone 5s and 5c, including official cases and docks. That's a change from last year, when Apple did not offer an official case or dock for the iPhone 5.