Samsung's wrap-around smartphone screen concept becomes a reality with Galaxy Note Edge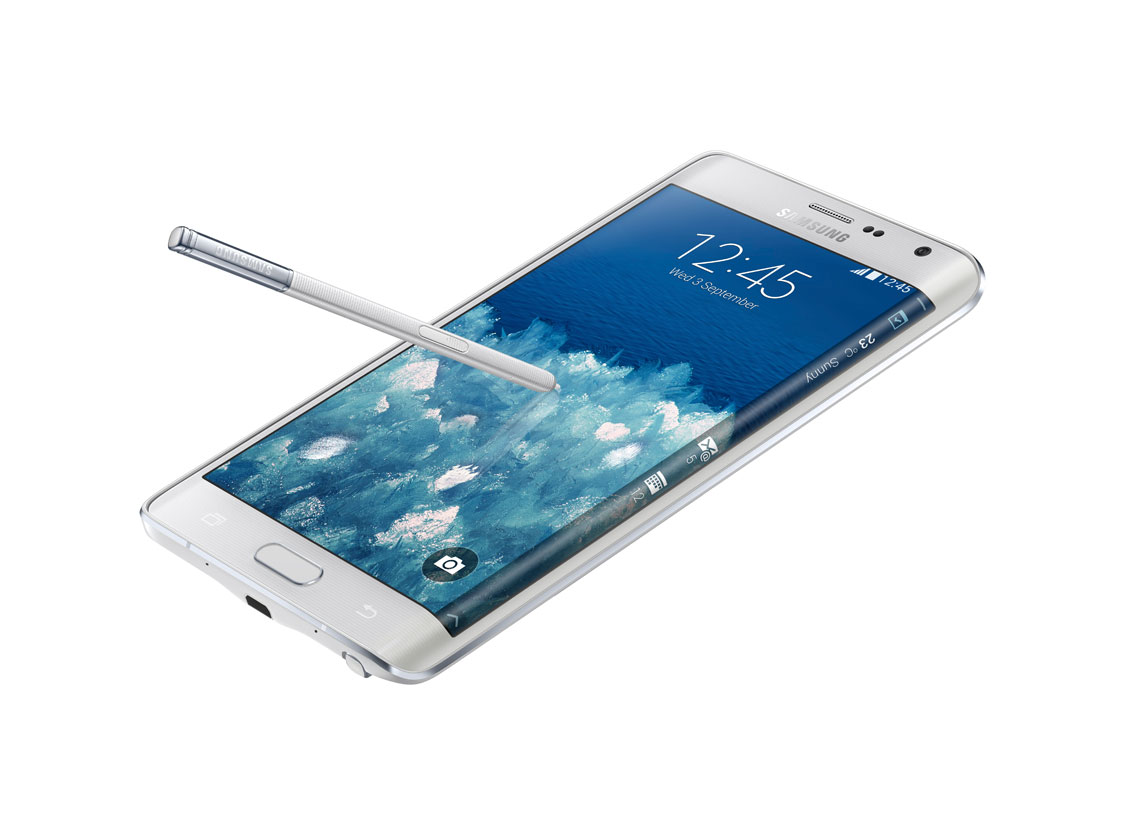 First teased a year and a half ago, Samsung's concept for a smartphone with a slanted screen edge that can be more easily viewed from side angles is set to become a reality later this year, in the form of the company's new Galaxy Note Edge smartphone.
The selling point of the newly announced Galaxy Note Edge is its 5.6-inch Quad HD+ Super AMOLED display at a resolution of 2560 by 1440. But it also offers an extra 160 pixels on the one curved edge, and is set to launch later this year in both black and white models.
The edge screen user experience offers revolving interaction, "immersive apps" including camera video and S Note, a ticker board, "express me," quick tools, and a night clock, Samsung said. The handset was announced on Tuesday as part of the company's Unpacked 2014 Episode 2 event at the IFA 2014 trade show in Berlin.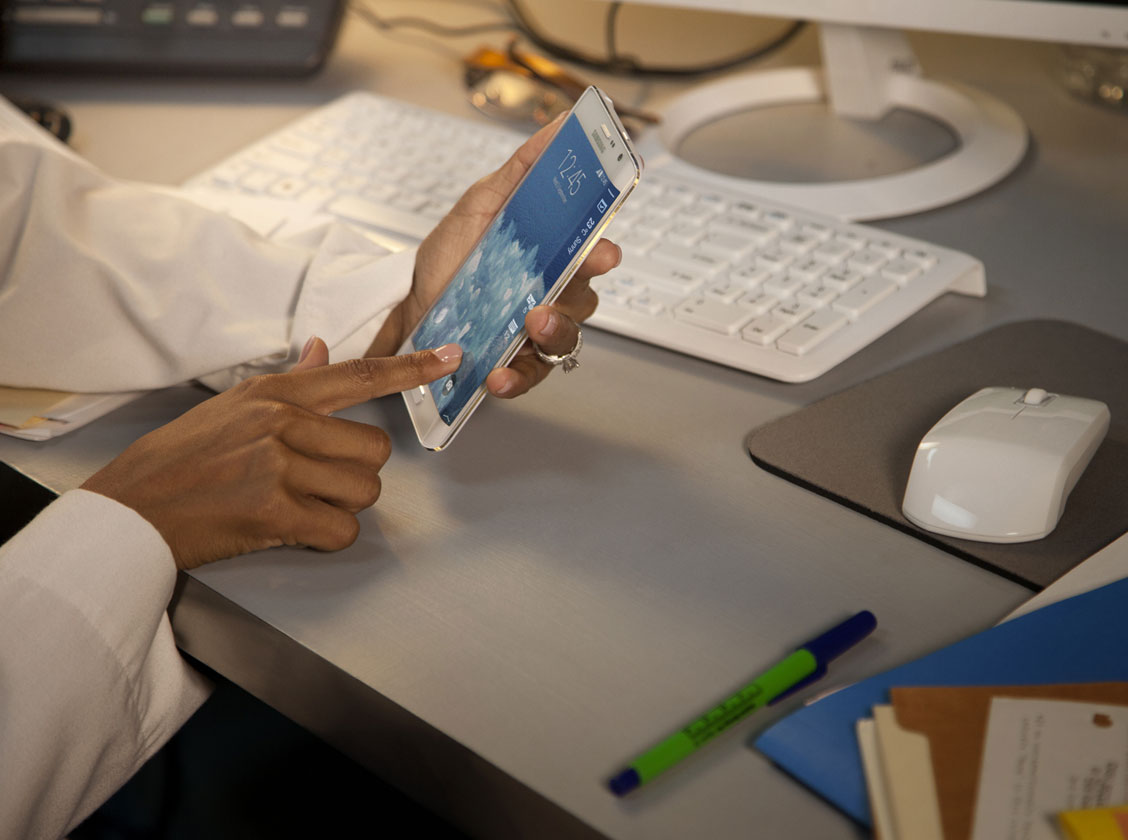 "The Galaxy Note Edge's unique curved Edge screen provides quick access to frequently used apps, alerts and device functionality - even when the cover is closed - all with the swipe of a thumb," the company said in a press release. "Users can also receive notifications directly on the Edge Screen while watching videos without disturbing their viewing."
Samsung's latest design will run Android 4.4 KitKat, and will be powered by a 2.7-gigahertz quad-core processor. The system also boasts 3 gigabytes of RAM, with storage options of 32 or 64 gigabytes, and a microSD slot that offers expansion up to 64 gigabytes.
The Note Edge's rear facing camera is a 16-megapixel shooter with smart optical image stabilization, while the forward-facing lens is 3.7 megapixels.
In terms of connectivity, the Note Edge will support up to LTE Cat 6 for 300Mbps download speeds, and it also includes next-generation 802.11ac Wi-Fi, Bluetooth 4.1, infrared LED remote control, and near-field communications.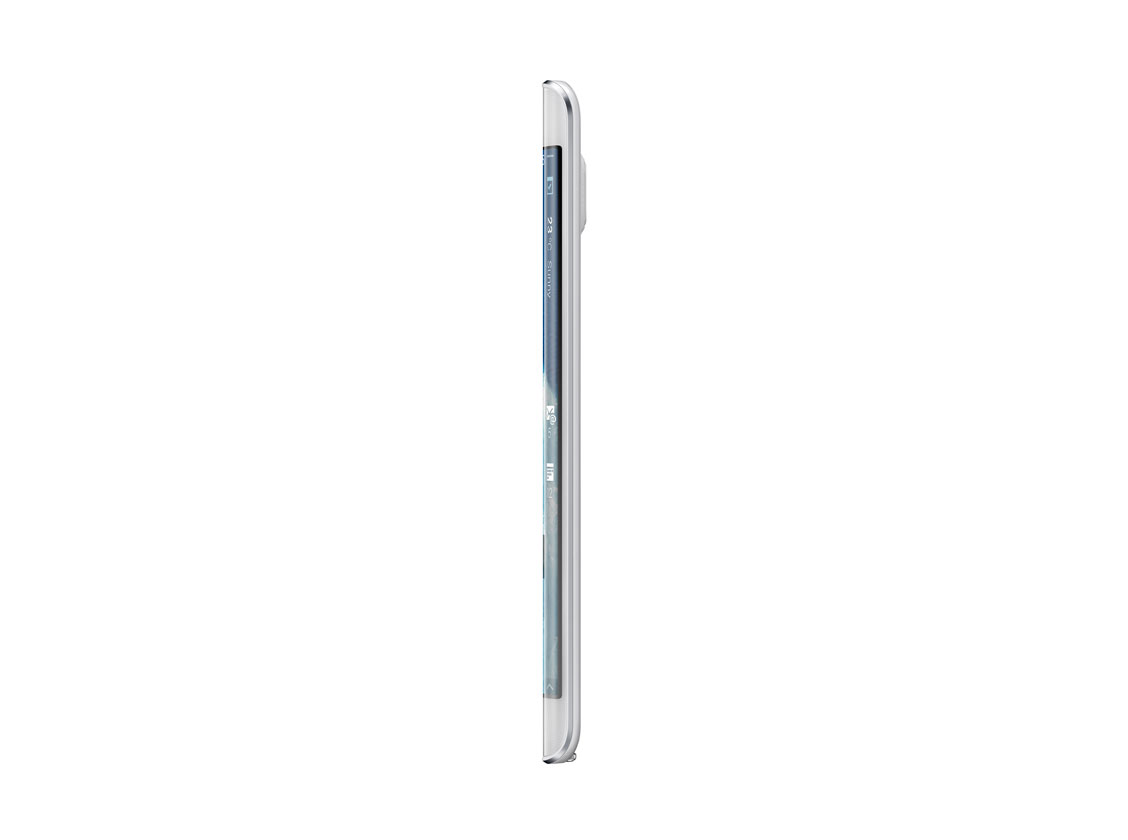 Samsung first teased its flexible OLED display technology in January of 2013. At that time, the device was known as the "Youm," and it was showcased running Microsoft's Windows Phone mobile operating system.
Much has clearly changed in the last year and a half, however, as the Note Edge runs Google's Android platform, just like most of Samsung's other mobile devices. Of course, it will be Samsung's modified version of Android, featuring additions such as multi-window model, S Health 3.5, and a unique "ultra power saving mode."
Youm is a flexible OLED technology that uses plastic, rather than glass, as a substrate for the display's transistors. Some observers believe such displays could be an emerging trend in the electronics industry, particularly with upcoming wearable devices.
In particular, it's been rumored that Apple might adopt a flexible OLED display for its anticipated "iWatch," which the company is expected to showcase at its own media event next Tuesday. A flexible OLED display could allow Apple to include a curved screen on its wearable device, which could allow it to more comfortably fit around a wearer's wrist.