iPhone 6 & Apple Watch reveals lived up to the hype for Wall Street, investors have high hopes for Apple Pay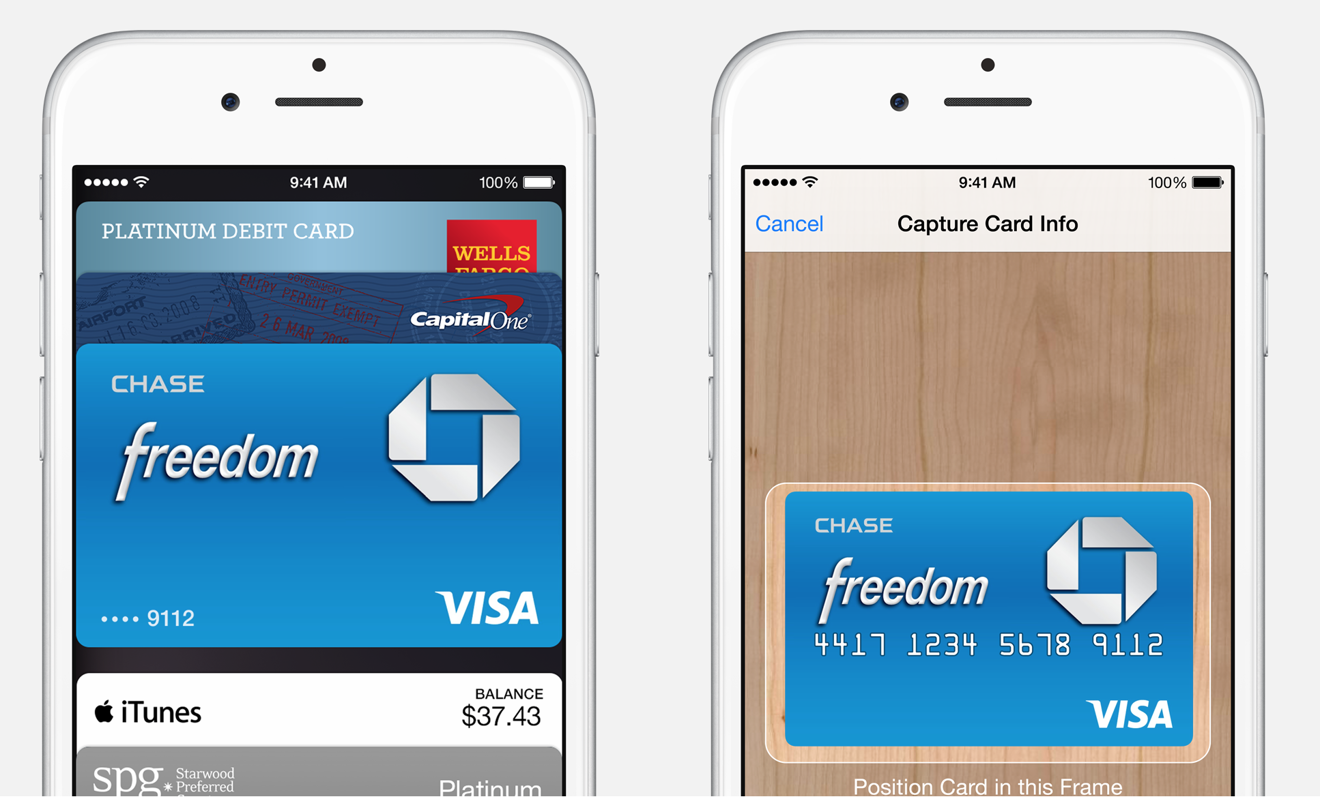 With the redesigned iPhone 6 expected to set new sales records this holiday season, the impending launch of the Apple Pay mobile wallet service expected to catch on with consumers, and next year's debut of the Apple Watch, analysts on Wall Street were largely satisfied with Apple's announcements this week.
Though the company didn't deliver any major surprises from its media event, the company did manage to meet lofty expectations and has earned positive buzz among investors. Here, AppleInsider offers a roundup of analyst reactions to the Apple Watch, iPhone 6, and Apple Pay.
Morgan Stanley
Like many others on Wall Street, analyst Katy Huberty has high hopes for the newly announced Apple Pay transaction system tied to the iPhone 6 and Apple Watch. She believes that Apple Pay will accelerate the trajectory of growth and profitability of the company's online services.
Apple announced on Tuesday that major U.S. banks have partnered, accounting for 83 percent of U.S. transactions. Several retailers are also onboard, including Macy's, Bloomingdale's, CVS, McDonald's, Whole Foods, Groupon, Target, and OpenTable.
As for the new iPhone 6, Huberty sees Apple making huge market share gains with larger screen sizes. Her current estimates call for iPhone sales to grow 11 percent in calendar year 2015, a figure she admits is "conservative," especially with her research suggesting supply chain partners are planning to increase production more than 20 percent.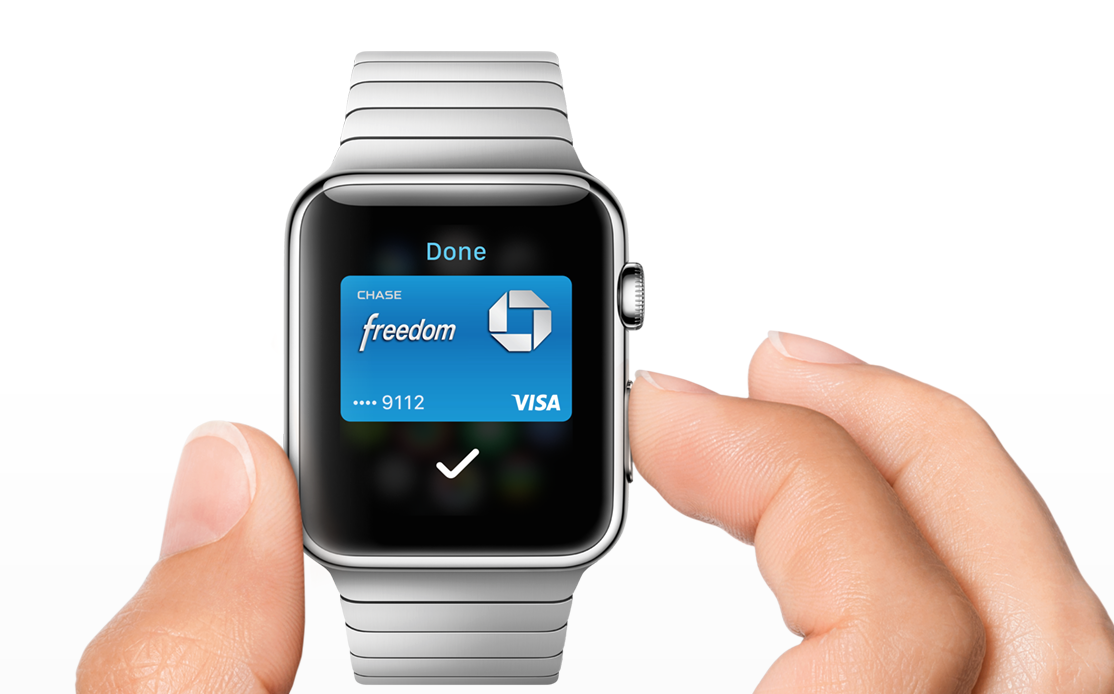 Huberty also sees the potential for higher average selling prices with the iPhone 6, particularly because of increased functionality with the 5.5-inch iPhone 6 Plus, which carries a $100 premium. The jumbo-sized iPhone model allows for more iPad-like functions, including landscape view, and it also boasts exclusive optical image stabilization capabilities for the rear camera.
In addition, Apple may also prompt users to upgrade to higher capacities thanks to a new structure. While the base models of the iPhone 6 and iPhone 6 Plus still start with 16 gigabytes of storage, $100 more quadruples the capacity to 64 gigabytes, while another $100 on that will net customers a whopping 128 gigabytes of storage.
As for the Apple Watch, Huberty said Apple's approach balances both fashion and features, focusing on customization to potentially reach a wide audience. She expects to see higher-than-consensus demand for the Apple Watch when it debuts in early 2015, with sales north of 30 million units in the first year.
Wells Fargo Securities
Apple delivered on expectations at Tuesday's event, in the eyes of analyst Maynard Um. Most of what the company revealed had been rumored ahead of time, including two different screen sizes for the iPhone 6, a wearable Apple Watch coming in early 2015, and the new NFC-based payment system.
To Um, the Apple Pay system is the most interesting announcement made by the company. He believes the new service will generate revenue for Apple through fees, though he said the initial opportunity will be small, especially given that Apple Pay will initially only be available in the U.S.
He expects the iPhone 6 will see a strong launch when it debuts on Sept. 19. Apple is planning its fastest-ever rollout of the latest handset, launching in 115 countries by the end of the year. That compares to just 49 countries by the end of November for the iPhone 5s in 2013.
"Services such as mobile payments will likely keep and potentially attract people to the ecosystem," he said.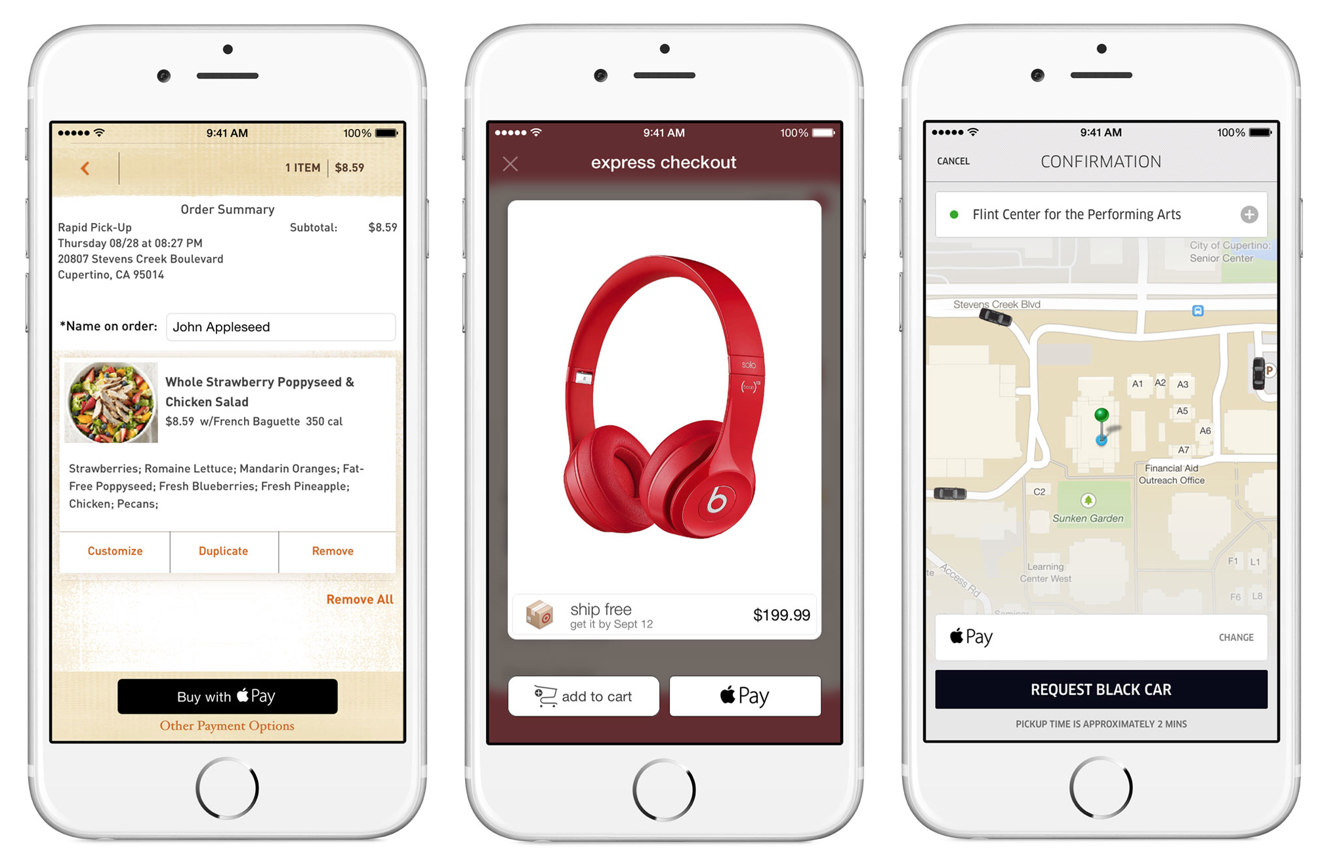 J.P. Morgan
The Apple Pay system is not only more comprehensive than analyst Tien-tsin Huang expected, but also is more collaborative with existing payment providers than it is disruptive. Specifically, he didn't expect the inclusion of debit cards in the Apple Pay system.
"Thematically, Apple Pay is a much needed positive catalyst for mobile payments adoption and a win for collaboration between technology and regulated payment leaders/incumbents to put out a simple, secure solution, understanding the degree of difficulty to do so is high," he wrote.
While he expects the system to work out well for Apple and the wireless payment industry in general, Huang sees the Apple Pay announcement as a negative for eBay, which owns PayPal.
"We think the ability to pay quickly using the device's Touch ID potentially removes a significant friction point to offline mobile payments, which could help Apple significantly challenge PayPal's nascent offline POS solution," he said.
Piper Jaffray
Analyst Gene Munster believes that Apple Pay will prove to be the company's most important Internet service since the debut of iTunes. Like others, he said the payment system is more built out than he expected, which bodes well for future adoption when it launches in October.
"In the near-term, we believe the more obvious impact of Apple Pay is to drive incremental hardware sales in the iPhone 6," he wrote. "Longer-term, we believe that Apple intends to find specific ways to monetize each payment transaction on platform, which could be achieved through various efficiencies in the system. We expect investors to view Apple Pay as a reason why shares of AAPL could trade at a higher multiple given it represents the beginning of a potentially significant new bottom line driver for the business."
While Apple isn't focused on monetizing Apple Pay immediately, Munster believes that over time the company will engage more actively in monetizing the platform directly. For now, he sees Apple gaining ground with consumers by reducing fraud and moving online transactions to "card present," which would result in a lower rate with credit card companies.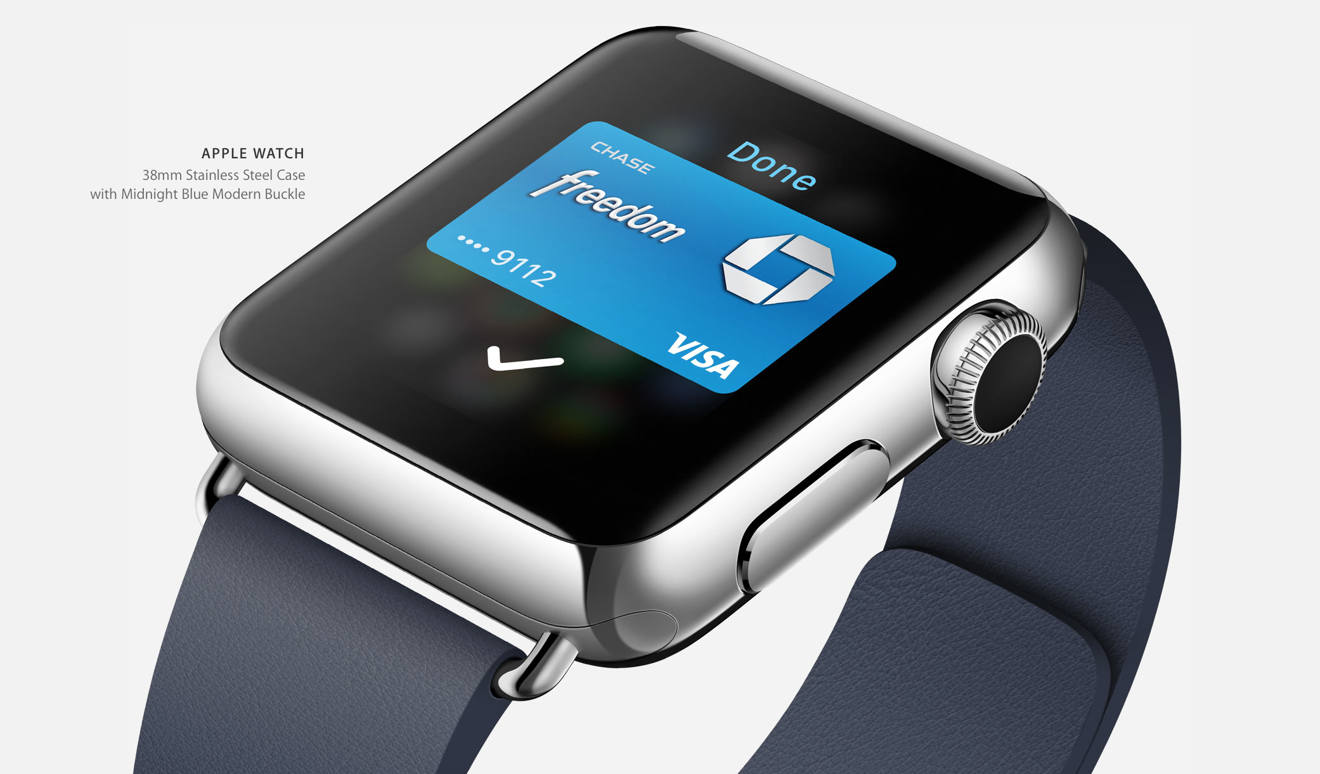 RBC Capital Markets
"Reality did meet the hype," analyst Amit Daryanani declared after Apple's announcements. He expects the company's new iPhone 6 lineup will ensure one of the strongest iPhone cycles yet, and potentially the most profitable one as well with average selling prices gravitating higher.
Daryanani also came away impressed with the Apple Watch, praising its capabilities and saying he believes it will be a growth driver for the company in calendar 2015.
As for Apple Pay, he believes Apple can generate lower processing fees because of negotiations with major retail partners. He believes consumers will embrace Apple Pay because of ease of use with Touch ID, secure payment with encryption, and Apple's strong reputation when it comes to user privacy.
Cowen and Company
To analyst Timothy Arcuri, Apple Pay represents Apple "at its best:" the company is leveraging its massive iTunes user base to partner with a number of financial institutions and vendors to improve customer experience. The end result, he believes, is that Apple will sell more hardware and tie users into its ecosystem.
To him, this stands in contrast to Google's Android platform, which he believes Apple Pay will "exploit" to gain market share for the iPhone 6. Specifically, he believes Android will continue to "struggle with vital security requirements of a payments mechanism."
Arcuri also noted that the iPhone 6 Plus is the first time Apple is upselling customers to the high end, with a higher starting price of $299 for the entry-level 16-gigabyte model. Like others, he sees the average selling price of iPhones increasing as a result, improving Apple's bottom line.