Apple's iPhone 6, iPhone 6 Plus use H.265 codec for FaceTime over cellular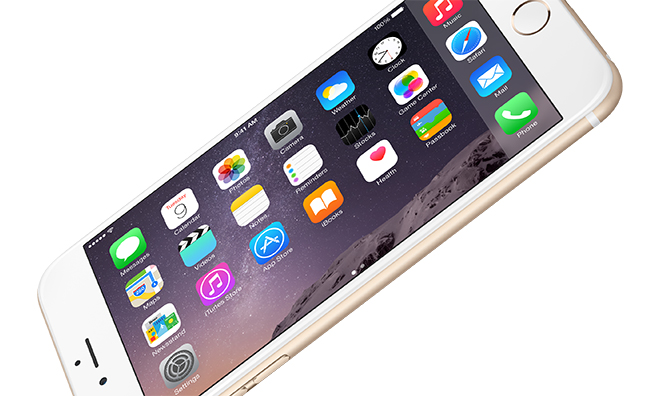 While Apple's new iPhone 6 and 6 Plus have drawn attention for their new form factors and flashy Retina HD displays, the handsets boast substantial under-the-hood advancements, including support for the highly efficient H.265 video codec.
As seen on Apple's iPhone tech specs webpage, both the iPhone 6 and its larger iPhone 6 Plus sibling leverage next-generation H.265 technology, also known as High Efficiency Video Coding (HEVC), for encoding and decoding FaceTime video calls over cellular. The phones also support the older H.264 standard first championed by Apple with legacy devices like the Apple TV and third-generation iPad.
According to Matthew Fleming, an expert in the field of signals processing who spotted the new iPhone 6 feature, H.265 promises to deliver video quality identical to H.264 AVC at only half the bit rate. This translates into a massive overhead reduction much needed in constrained data systems like cellular networks.
"This has the potential to give Apple a serious advantage in the mobile video calling domain where bandwidth is at a premium," Fleming said.
Exactly how Apple is implementing H.265 is unknown at this time, but considering the feature is restricted to the iPhone 6 and iPhone 6 Plus, some speculate the new A8 SoC incorporates a specialized encoder/decoder module not present in older handsets. Further, Fleming points out that while Macs have the processing power to run software-based H.265 encoder/decoder solutions, portables usually require hardware integration.
The H.265 draft standard was first released by the Motion Pictures Expert Group in 2012, but has yet to see wide adoption in the consumer device market.

When Apple marketing chief Phil Schiller took the stage at Tuesday's unveiling, he highlighted the new iPhones' processing prowess, saying the A8's graphics core chews through operations 50 percent faster than its A7 predecessor. Also improved is CPU performance, which shows a 25 percent boost over last year's chip.
Apple initiated iPhone 6 and 6 Plus preorders earlier today, though servers were quickly overwhelmed by record-breaking demand for the larger-screened iOS handsets. The new hardware will hit store shelves on Sept. 19 in nine launch countries, while a wider international rollout is expected a week following.