Full Tim Cook interview with Charlie Rose available to stream online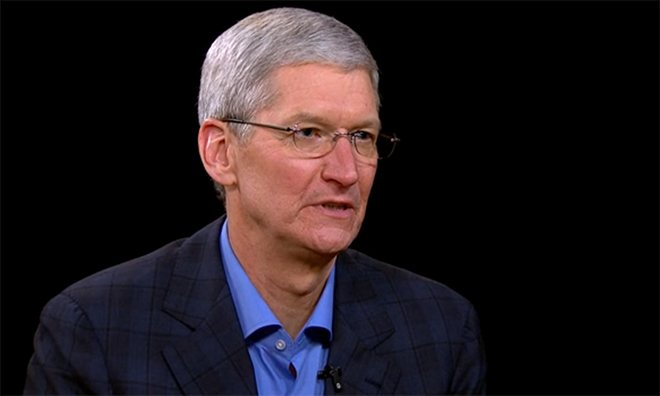 After the second segment of a two-part Charlie Rose interview with Apple CEO Tim Cook aired on Monday, full versions of both are now available for streaming online.
The two-part broadcast, filmed last week after Apple's iPhone 6 lineup reveal, is now up on the official Charlie Rose website, as well as the PBS host's Hulu channel. Both segments are free to stream.
Over the course of nearly two hours, Cook discusses new products like the iPhone 6 and iPhone 6 Plus, Apple's business model as compared to competitors like Google and workplace diversity, among many other topics.
In the first session, posted last Friday, Cook reveals that Apple is working on products that "haven't been rumored about yet" and fields questions regarding the large-screened iPhone 6 lineup. The Apple chief says a larger iPhone could have been made years ago, but the company wanted to make a "better phone in every single way."
Cook reiterates his company's interest in television, saying he would like to see some changes in regard to user experience, changes that foreshadow an Apple TV refresh expected in the coming months. Also mentioned during the first segment was company cofounder Steve Jobs and Apple's recent $3 billion acquisition of Beats.
The final part of Cook's interview covers consumer privacy as it applies to Apple's business model. The CEO is quoted as saying, "Our business is not based on having information about you. You're not our product."
Diversity in the workplace is also discussed. Cook says, "That everyone deserves a basic level of human rights, regardless of their color, regardless of their religion, regardless of their sexual orientation, regardless of their gender. That everyone deserves respect. And, you know, I'll fight for it until my toes point out."