Apple again taps Justin Timberlake and Jimmy Fallon for new iPhone 6 ads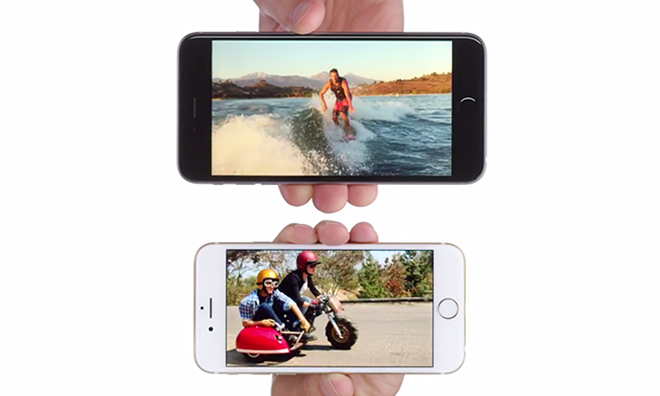 Apple on Monday released two new ads highlighting the iPhone 6 and iPhone 6 Plus, calling back Justin Timberlake and Jimmy Fallon to hype the new handsets' screen sizes and advanced camera functions.
The new spots, titled "Huge" and "Cameras," follow two commercials starring the two real-life friends that Apple CEO Tim Cook debuted at the iPhone 6 event earlier this month.
As alluded to in the title, "Huge" concentrates on the extra screen real estate afforded by the 4.7-inch iPhone 6 and 5.5-inch iPhone 6 Plus. Fallon plays the straight man, rattling off activities made easier with the larger panels, while Timberlake cracks wise by emphasizing over and over that the new iPhones are "so huge."
"Cameras" throws a spotlight on Apple's new iPhone camera capabilities, including slow-mo (called "super slo-mo" in the ad), time lapse photos and editing extensibility with the Photos app. While some advanced camera functions are included with iOS 8, including Photos integration, hardware-based functions like 240fps slow-motion video capture is available only with the iPhone 6 lineup.
With the new Sony sensor, A8 image processing and — on the iPhone 6 Plus — optical image stabilization, the iPhone 6 is Apple's best-performing shooter to date. Monday's ad shows a close-up of the iPhone's OIS system in action.
Apple's first two iPhone 6 ads with Fallon and Timberlake focused on the handsets' ability to track health stats and a quick run through of new features.