Apple announces 6.1mm-thin iPad Air 2 with Touch ID, anti-reflective coating, new gold color option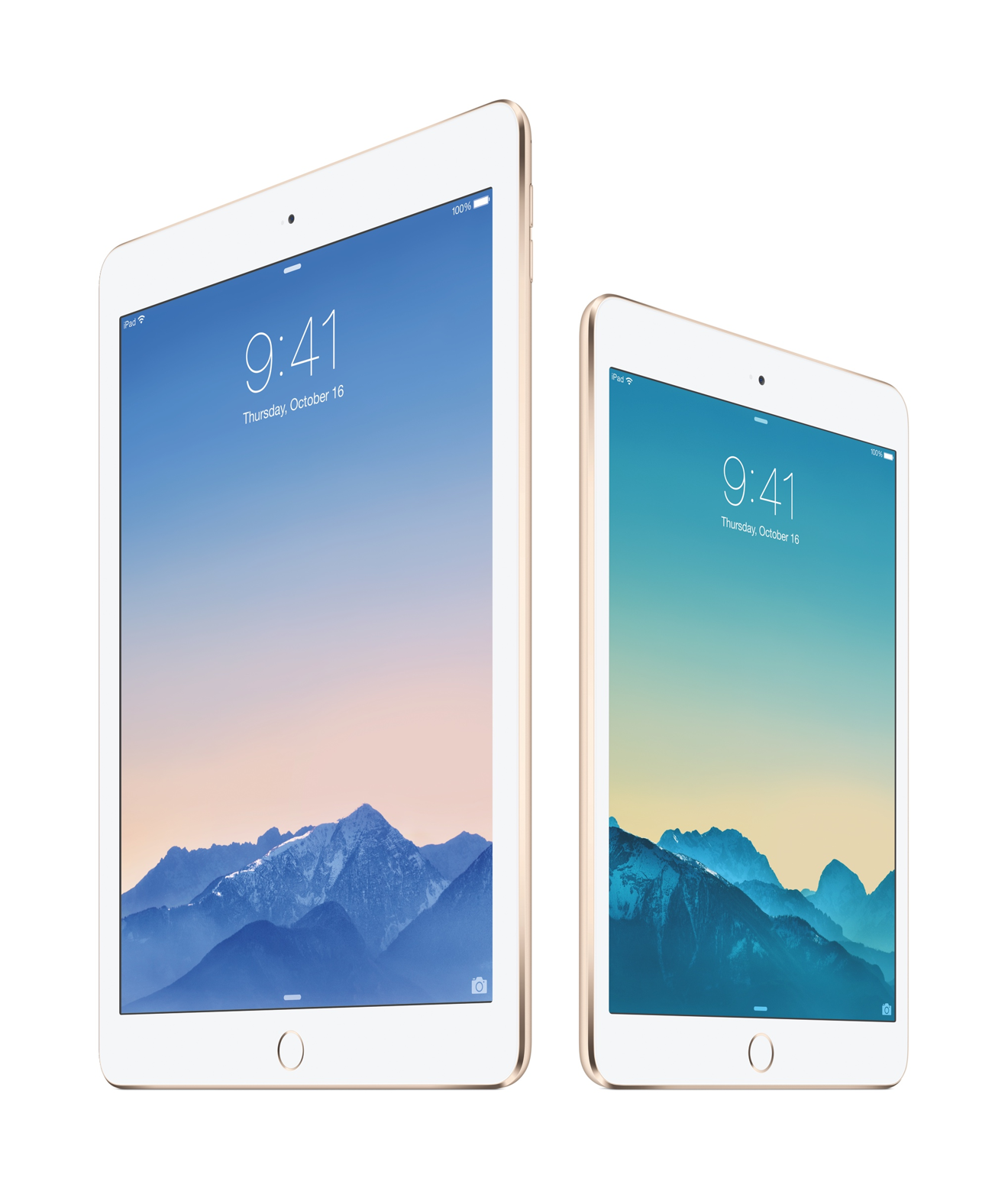 Apple's next-generation tablet became official on Thursday with the introduction of the iPad Air 2, featuring a Touch ID fingerprint sensor, new anti-reflective screen coating, and the speedy new A8X chip
18 percent thinner than the iPad Air, making it the world's thinnest tablet. The new model is so thin that two of them stacked on top of each other would still be thinner than the first
"Look how thin it is," Apple Chief Executive Tim Cook said. "Can you even see it?"
Like previous models, the Wi-Fi-only iPad Air 2 starts at $499 for 16 gigabytes. But another $100 quadruples storage to 64 gigabytes, and a high-end model with 128 gigabytes runs $699. LTE-capable versions carry a $130 premium at the same capacities.
Preorders for the iPad Air 2, as well as the iPad mini 3, will begin on Friday, and the units will begin shipping next week.
A new anti-reflective coating reduces glare by 56 percent over its predecessor. Apple says the new display features the lowest reflectivity of any tablet on the market.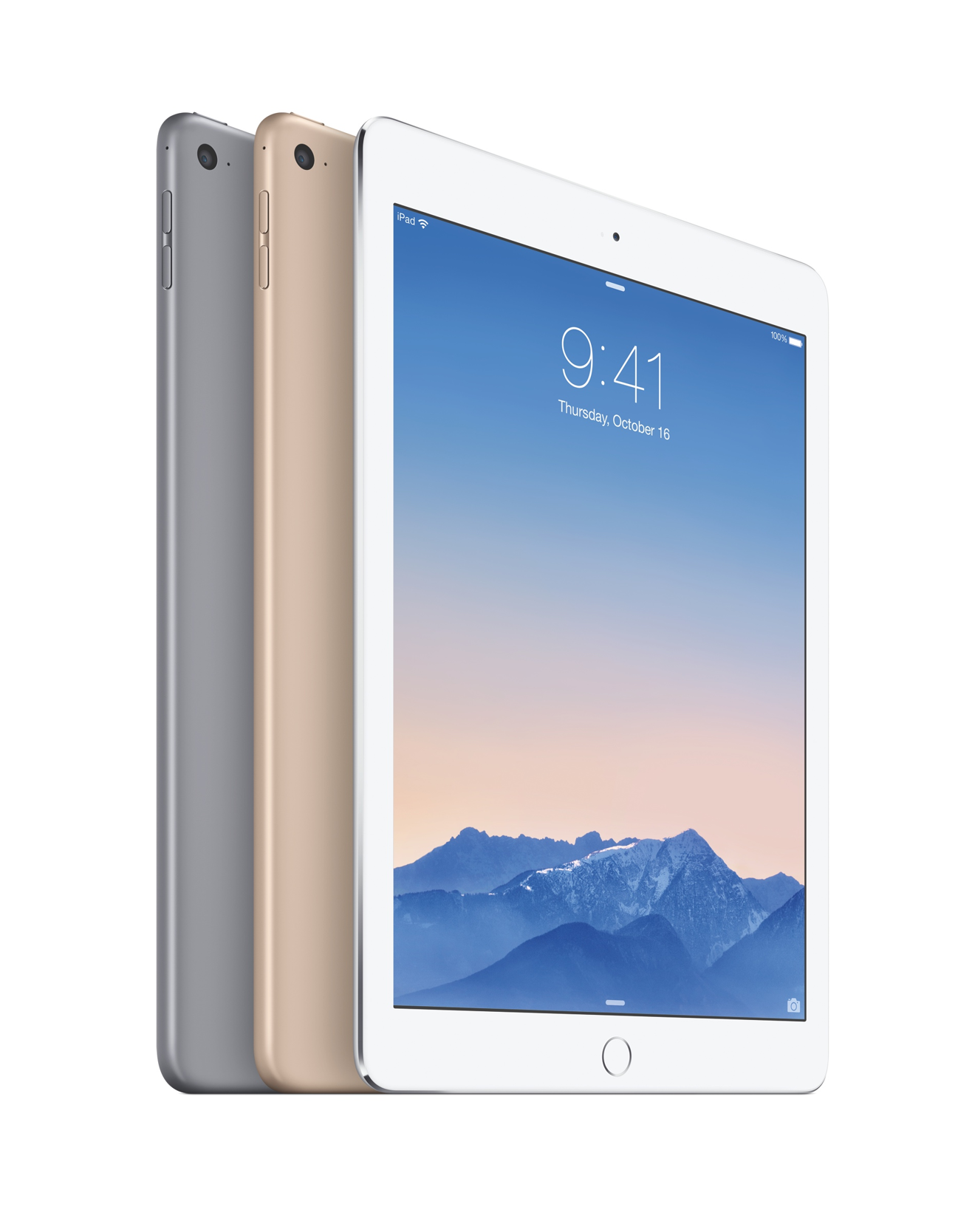 Apple's next-generation full-size iPad will come in color options of space gray and white, along with a new gold color option, bringing it in line with the iPhone.
iPad Air 2 also marks the debut of Touch ID on the iPad lineup. Just like on the iPhone, it can be used to unlock the iPad, authorize iTunes and App Store purchases, and enable security with third-party apps.

Touch ID will also integrate with Apple Pay when shopping online on their tablet, allowing users to securely authorize purchases using their fingertip.
The new A8X chip is 12 times faster than the original iPad's A4 chip, while graphics performance is 180 times faster. The A8X chip was designed specifically for the iPad Air 2, and still boasts 10-hours of battery life.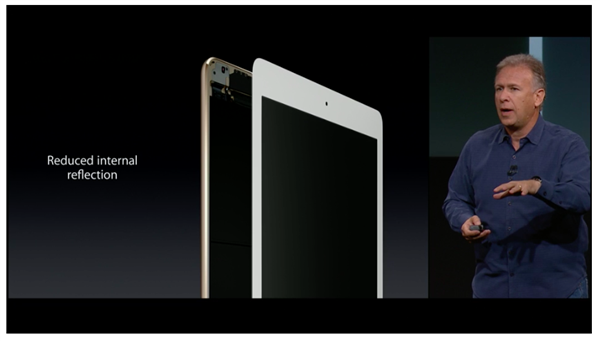 It also features the Apple M8 chip, which tracks motion and includes a barometric pressure sensor, which developers can tap into.
The camera has also been updated with an 8-megapixel iSight camera, capable of shooting 1080p HD video. It's boosted by an Apple-designed image signal processor included in the A8X chip.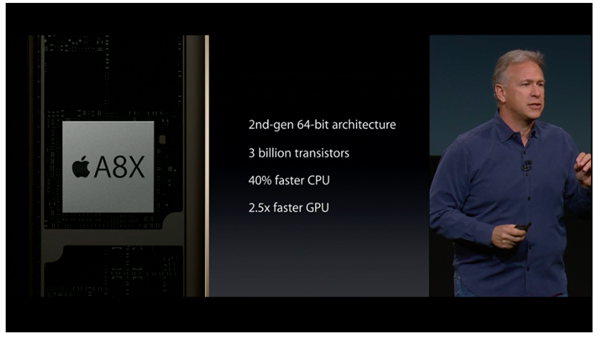 The iPad Air 2 is also capable of capturing panoramic photos up to 43 megapixels. It can also be used to capture Burst Mode and Timelapse images, and slow-motion videos at 120 frames per second.
Better quality audio can also be captured thanks to dual microphones included on the rear and side of the iPad Air 2.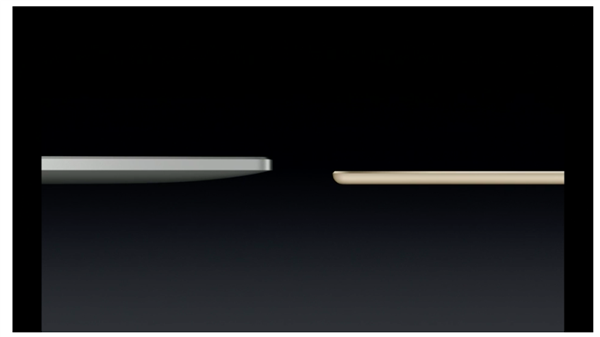 Internally it also has faster Wi-Fi 802.11ac with WiMo capable of up to 866Mbps. LTE is also improved with 20 bands, offering up to 150Mbps.
Apple is also continuing to sell the 2013 iPad Air for $399, occupying the price point previously held by the fourth-generation iPad with Retina display. The company has also achieved a new low price point by selling the non-Retina iPad mini 1 at $249.