Exclusive video: Apple's new "spaceship" Campus 2 is figuratively taking off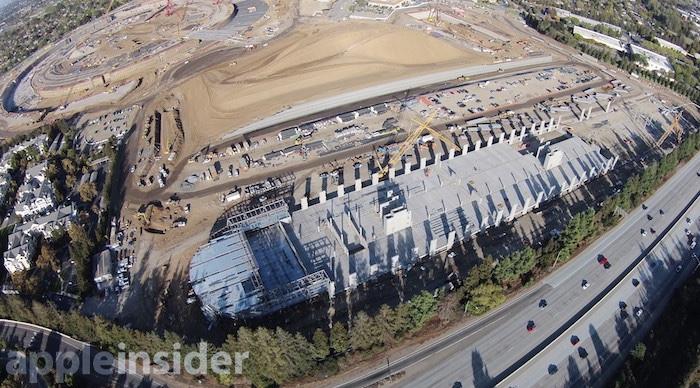 In yesterday's keynote, Apple's software chief Craig Federighi joked about rumors of the new Apple Campus 2 being an actual spaceship capable of literally taking off. The project is, however, figuratively taking off, with incredible progress visible over just the last month, evident particularly in the parking structures now under construction.
In early September, AppleInsider presented exclusive aerial shots of the construction project showing its iconic ring taking shape.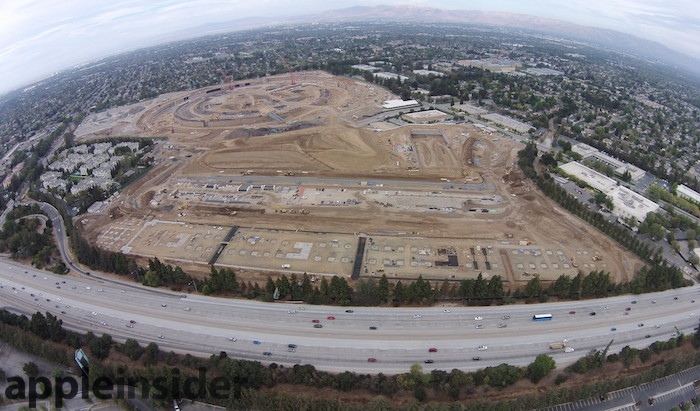 Two weeks later, additional progress was apparent on the central ring, while the parking structure along the freeway was just getting started (above, looking south toward the freeway).
Today, just one month later, that parking structure has now rapidly progressed to the point where more than half of the second level has been installed, and vertical wall sections are circling nearly the entire outline of the initial parking structure (below, looking north over the freeway).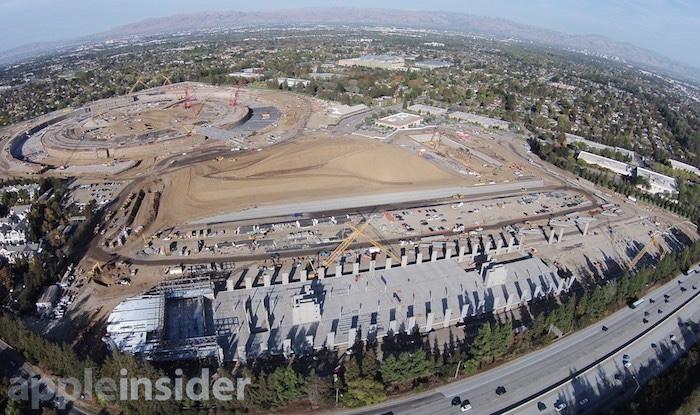 A large excavation pit— visible towards the middle of the east side of the site— appears to be the underground theater Apple is incorporating into the project, which will allow the company to host large media events and other on its campus.
Not really taking off literally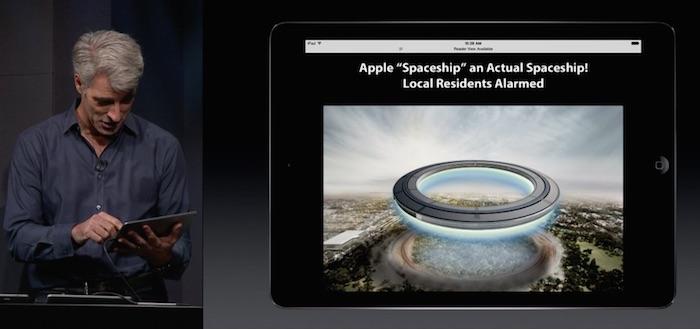 Federighi edited images and Keynote slides portraying comical security measures inside the company, in a segment that featured comedian Stephen Colbert, patched in via a Bluetooth Continuity phone conversation.
Referencing a link to the fictional rumor blog "Infinite Scoop," Federighi said, "these usually have no merit at all, but I'll just check in and see what this is all about," presenting (above) a depiction of the headline "Apple 'spaceship' an actual spaceship! Local residents alarmed."