Apple planning to bring Apple Pay support to iAd with new buy buttons - report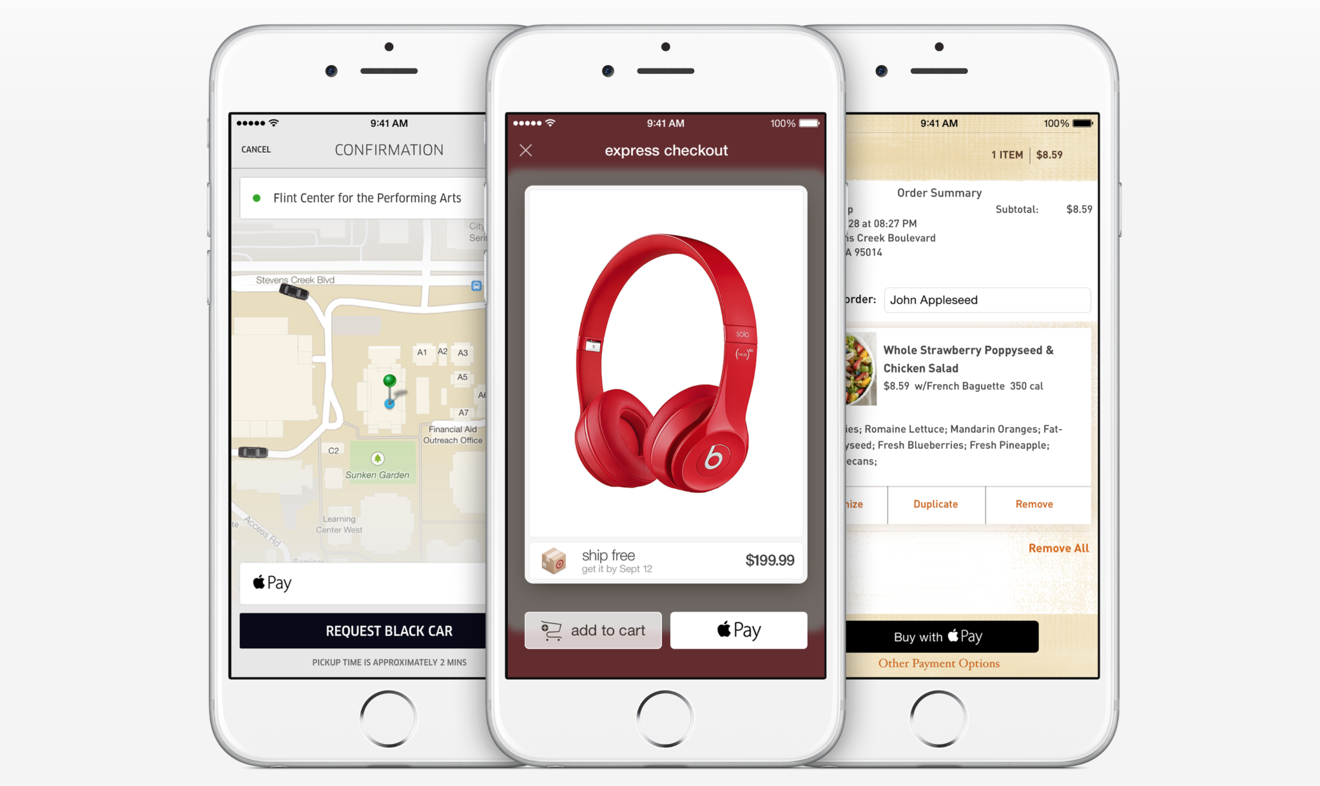 Tap-to-buy quick purchasing buttons with support for Apple Pay may be coming to Apple's iAd mobile advertising network as soon as this fall, according to a new report.
The new buy buttons would be embedded in mobile ads, and users would be able to quickly authenticate their purchase with the Apple Pay system, according to DigiDay, which cited unnamed sources. Apple already offers Apple Pay purchasing through its own and third-party iOS applications, utilizing the Touch ID fingerprint sensor and credit cards saved in Passbook to quickly complete transactions.
But with iAd support, Apple could offer advertisers a new way to generate revenue. The Apple Pay-based buy button for iAd will reportedly launch before the end of the year, allowing advertisers to take advantage of the holiday shopping season.
DigiDay noted that Apple Pay buy buttons could be paired wit a new "retargeting" feature for iAd found in iOS 8. This allows marketers to retarget users who may get cold feet or become distracted before completing a purchase — if the user abandons their shopping cart, the retailer could retarget them with a mobile buy button ad.
Online digital shopping purchases with Apple Pay are possible on the Touch ID fingerprint sensors on the new iPhone 6 and iPhone 6 Plus, as well as the iPad Air 2 and iPad mini 3. The other key component of Apple Pay, tap-to-pay point-of-sale purchase authorization, is exclusive to the iPhone 6 and 6 Plus, utilizing the near-field communications chips in those devices.
The company is also rumored to be working on a new royalty program for launch this fall, integrating Apple's iBeacon technology to deliver targeted ads and incentivize users making purchases through Apple Pay. Third-party partners like MasterCard are already offering their own promotions, with the credit card company spotlighting Apple Pay through a contest and series of ads.
Apple has been gradually expanding its iAd service since it first launched in 2010, adding features, expanding availability, and lowering buy-in prices for advertisers. The company has been making efforts to tie it in to other services on the iPhone as well, such as allowing advertisers to include "Add to Passbook" buttons for coupons.
Earlier this year, Apple expanded iAd to include pre-roll video and full-screen interstitial banner ad options for iOS apps. International availability of iAd has also continued to grow.