How to change your default Apple Pay credit card, or remove cards remotely via iCloud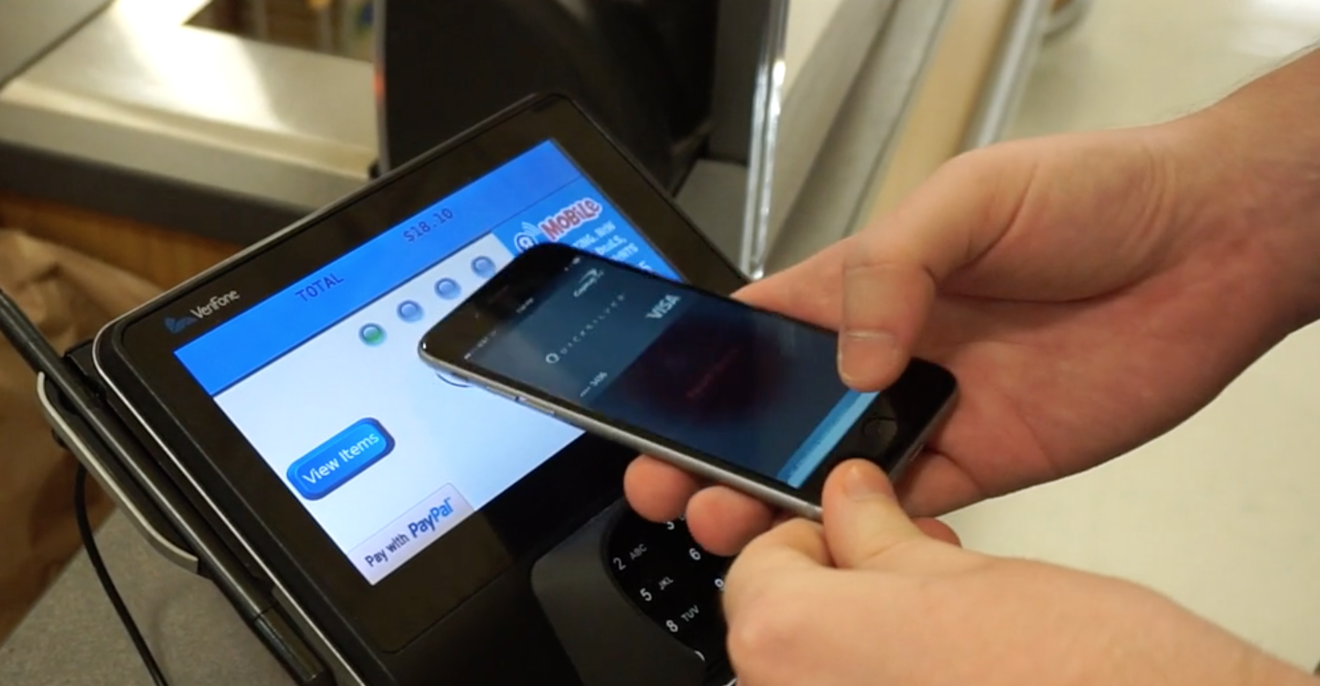 AppleInsider is supported by its audience and may earn commission as an Amazon Associate and affiliate partner on qualifying purchases. These affiliate partnerships do not influence our editorial content.
Apple Pay is simple to set up and start using, but those who dig a little deeper can customize and take control of the mobile payments system, such as choosing the default card that appears when a transaction is initiated, or remotely removing cards from a missing iPhone via iCloud.
Users with compatible Apple Pay devices can launch the iOS Settings application and choose "Passbook & Apple Pay." From here, users can view the cards they have scanned into Passbook, and this is even an alternative place where new cards can be entered.
Below, Apple offers a series of settings for "transaction defaults," including the default card. When setting up Apple Pay, the first card scanned in is selected as the default card, but users can change this after the fact by diving into the settings and choosing an alternate card.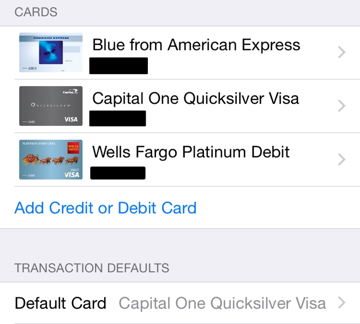 All cards are available when Apple Pay is activated, but to expedite the process, Apple automatically selects the default card. To select an alternative card when paying at a kiosk, simply tap the stack of cards at the bottom of the screen to choose from other options.
Choosing an alternate card for a single purchase will not change the default card — Â this still requires digging into the settings.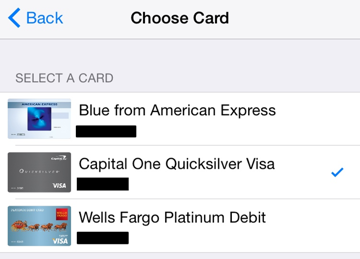 Users can also change their default billing address, shipping address, email and phone, for online app-based purchases with Apple Pay. This information can all be automatically entered after a user authorizes with their secure fingerprint via Touch ID.
Even if your iPhone only has one phone number, name, and email address associated with you, you still must open each individual setting and choose a default.
Of course, even with Touch ID security and the fact that credit cards are listed by only their last four digits, adding all of this is a great deal of personal information to have stored in Passbook. Because of this, Apple has also added a new security feature specific to iCloud.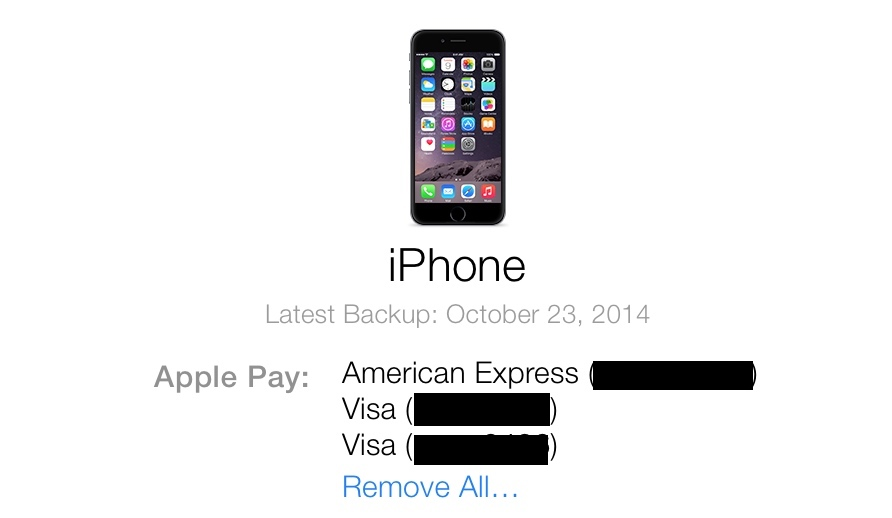 After logging into icloud.com, users can click the Settings icon and see a list of their active devices. Choosing the Apple Pay device in question allows users to quickly view all of the cards associated with Apple Pay, along with a quick "Remove All..." link.
Removing all cards will inform the user's respective banks to suspend Apple Pay activity even if the device is not connected to data or is completely powered off , This added security measure can give users a little extra peace of mind in the event that their iPhone 6, iPhone 6 Plus or otherwise is lost or stolen.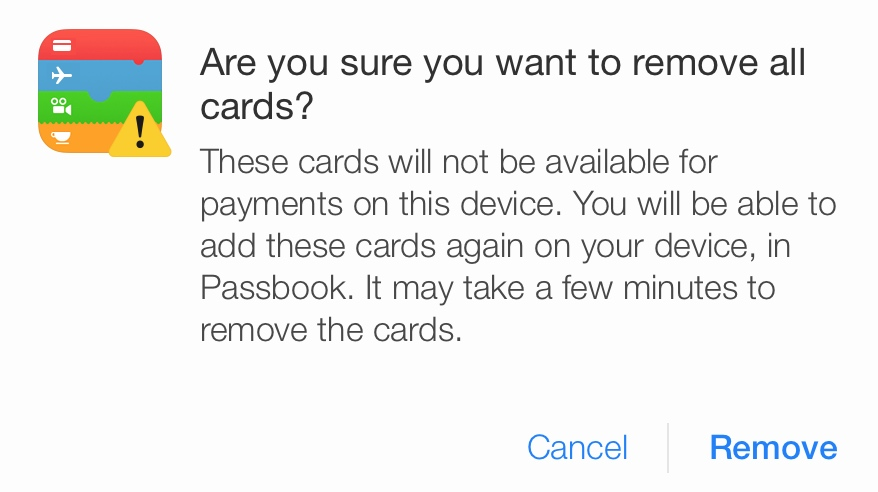 For a less extreme approach, users can also place their device in "Lost Mode" using Find My iPhone, which suspends Apple Pay from being used.