Samsung unveils 'Project Beyond,' a new 360-degree camera for recording virtual reality content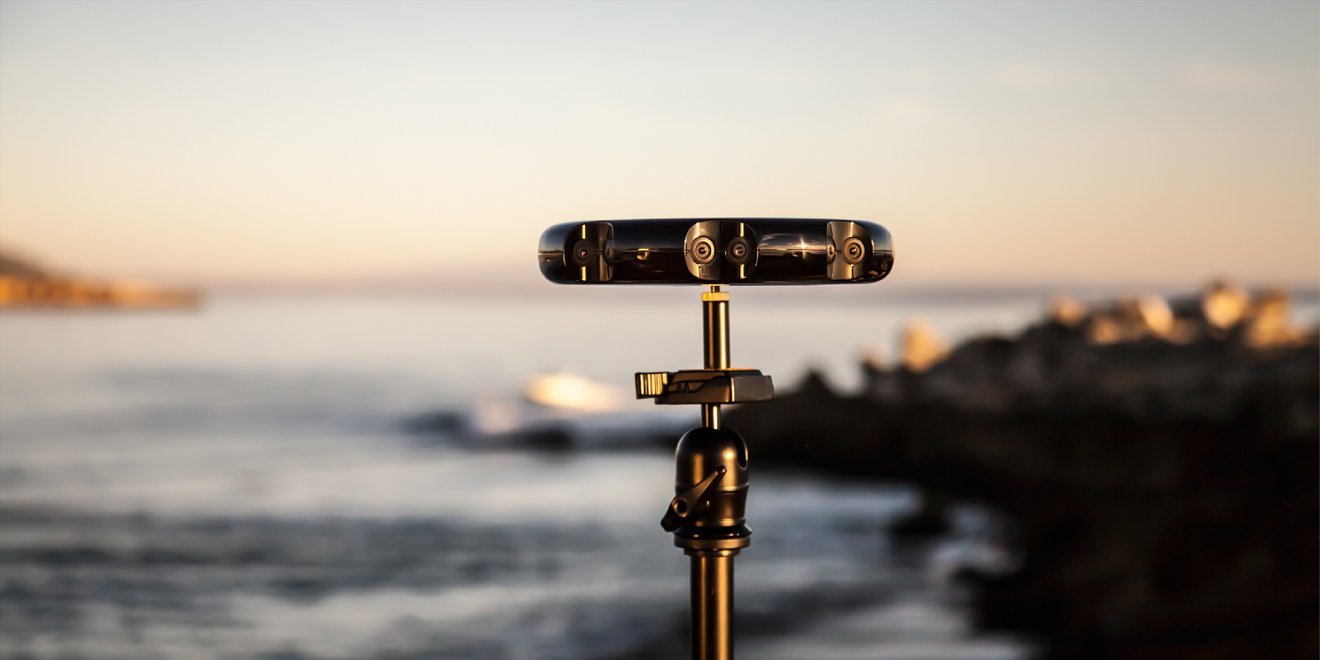 Samsung surprised on Wednesday with the unveiling of a new device dubbed "Project Beyond," a unique 360-degree camera that captures the world around it in three dimensions, allowing content to be created for its forthcoming Gear VR virtual reality headset.
Billed as "the world's first true 3D 360-degree camera," Project Beyond can be used to both capture and stream high-resolution video. Project Beyond will allow users of the forthcoming Gear VR accessory to "teleport to the places and events you always wanted to see."
The unique Project Beyond hardware is a disc-shaped accessory with an array of cameras around its edges and on top as well. In all, it has 16 full-HD cameras that capture a gigapixel of data every second.
The device was developed by Samsung's Think Tank Team, a U.S.-based research arm of the South Korean electronics maker.
"We use stereoscopic interleaved capture and 3D-aware stitching technology to capture the scene just like the human eye, but in a form factor that is extremely compact," the research team explained. "Beyond can stream real time events, as well as store the data for future viewing."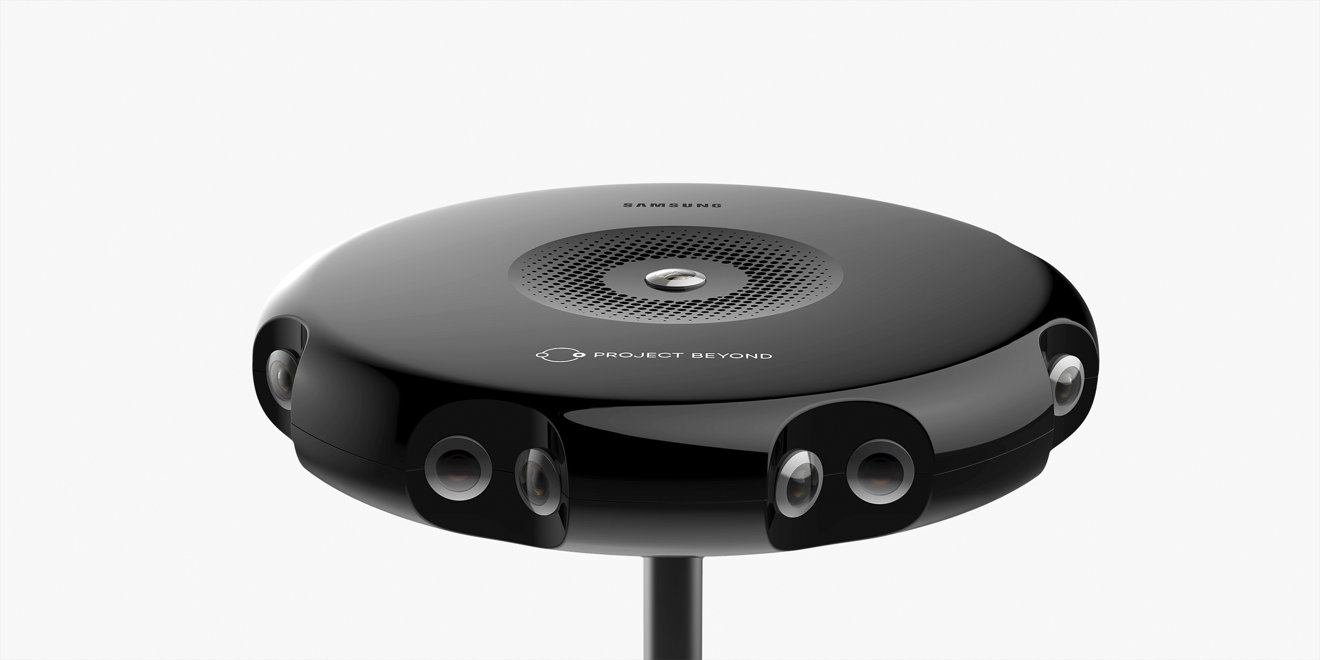 Think Tank Team cautioned that Project Beyond is "not a product," but is a project in development. The first operational version of the device is intended to offer "just a taste" of what the final system will offer.
"Once complete, we hope to take Beyond cameras around the world to beautiful and noteworthy locations and events, and allow you to experience those locations as if they were really there," they said.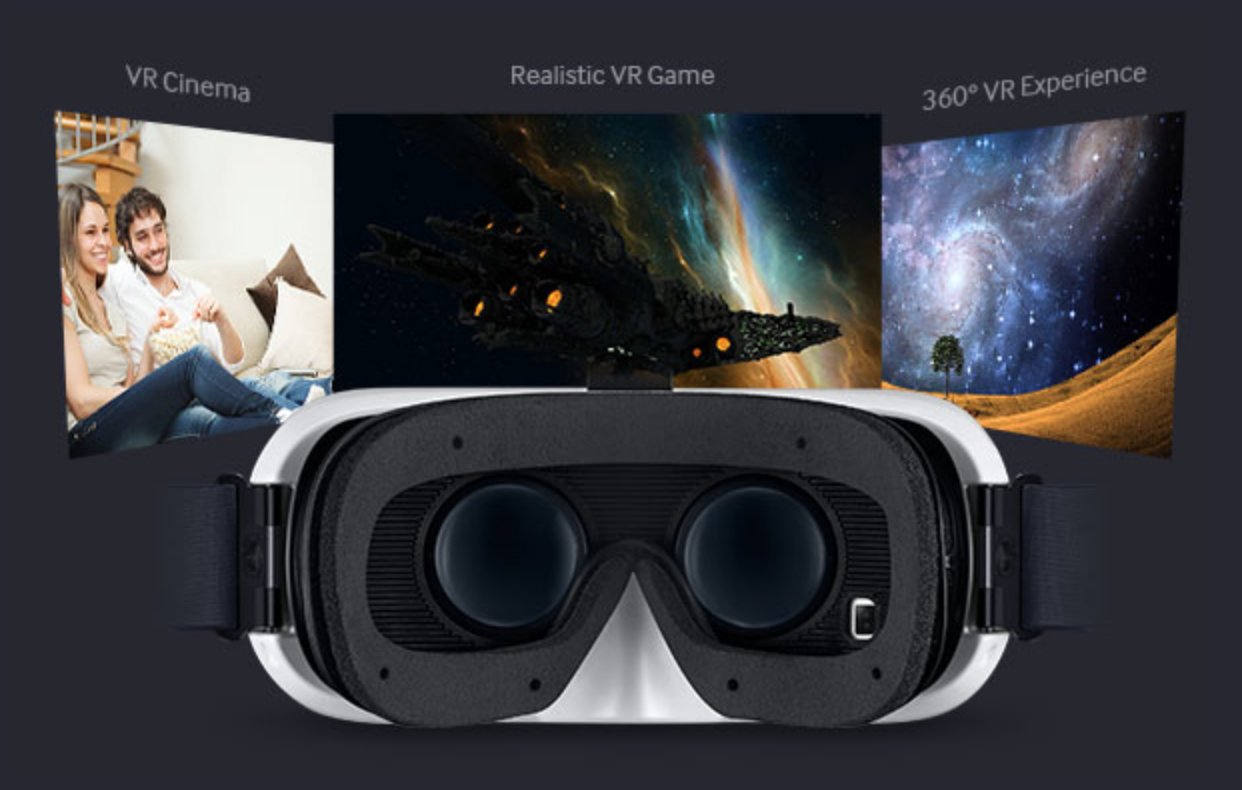 While the Project Beyond camera won't be available for sale, users who buy the upcoming Gear VR accessory for the Galaxy Note 4 will be able to view content generated from the experimental device.
Along with unveiling Project Beyond, Samsung announced on Wednesday that the "Innovator Edition" of the Gear VR accessory will become available in early December. Though the hardware is essentially a developer preview, it will be available to anyone.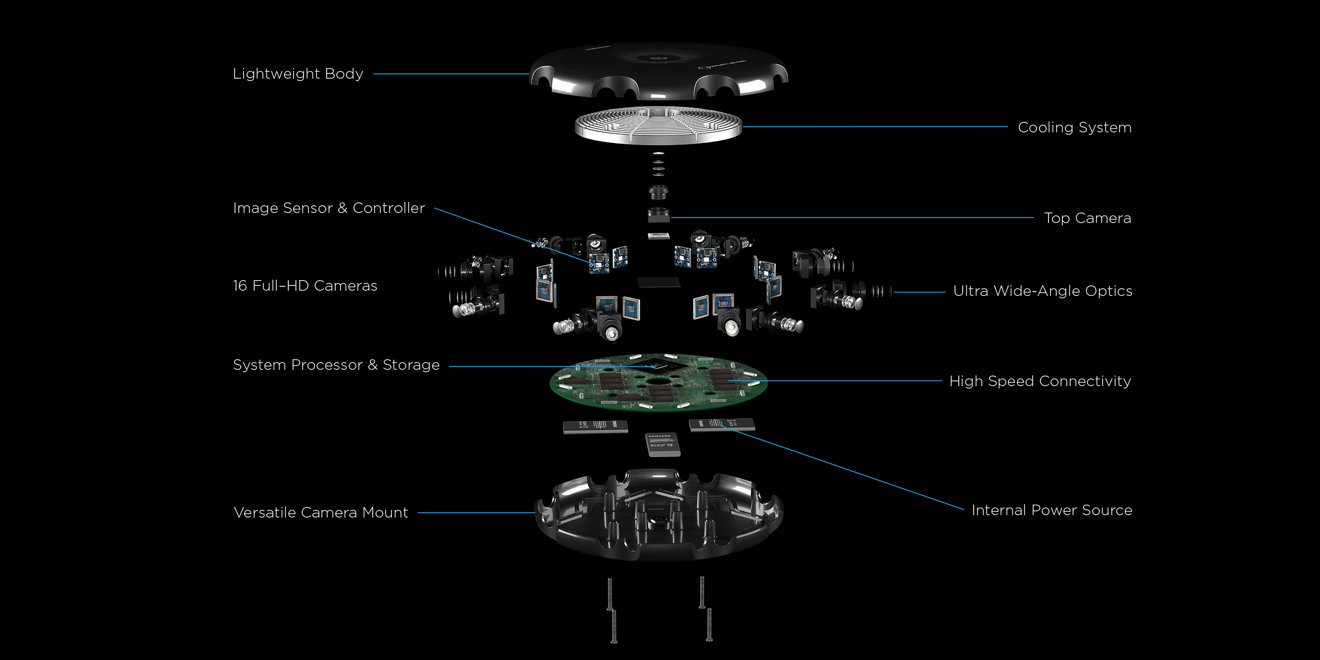 Gear VR requires a Galaxy Note 4 "phablet," which serves as the screen for the virtual reality headset. Plugging in the Note 4 automatically installs applications developed by Facebook-owned Oculus, makers of the Rift virtual reality headset currently available to developers and enthusiasts.
In addition to the Gear VR and Oculus Rift, Sony also plans to get into the virtual reality space with its own Project Morpheus, a game-focused accessory tied to its PlayStation 4 console.
Patent filings made by Apple reveal that the company has also shown some interest in augmented reality applications, though there have been no indications that the iPhone maker is planning to compete in the emerging market.